We can turn Milan tie around: Messi
3.63K //
08 Mar 2013, 17:43 IST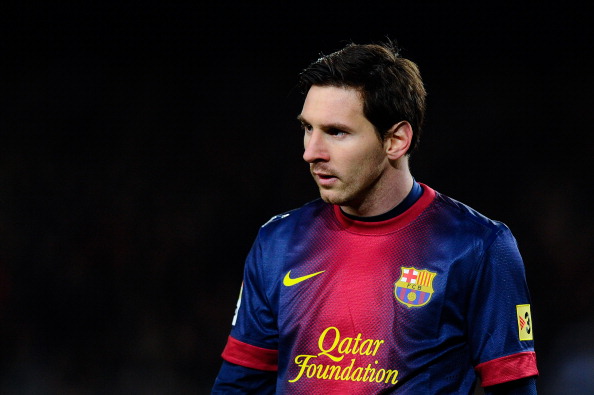 Madrid - FC Barcelona star Leo Messi admits that his side will have a difficult task if they want to remain in this season's Champions League.
Barca travelled to play AC Milan three weeks ago as favourites to win the competition, but returned home from Italy on the back of a 0-2 defeat which will make it very tough for them to progress into the last eight, reports Xinhua.
Perhaps more worrying for Barca was the form they showed in the San Siro Stadium where they looked tired and lacking energy and ideas. That could have been brushed off as a bad day at the office, had Barca not repeated that performance in two subsequent defeats to Real Madrid in which they again looked to be lacking spark.
Even Messi has been singled out as having been tired in recent matches and speaking to television station, ESPN, he explained the current feeling inside the Barca dressing room.
"We are a bit down at the moment," said Messi. "We have had some bad result and now it is the time to pick ourselves up and to have confidence in ourselves and to do the same thing we have been doing in recent seasons. We know it is going to be difficult to qualify as a result of the result that we have brought back from Italy, but we can beat them just as they beat us, although we have to be careful not to be caught on the break," he said of the Milan game.
Messi looked at the errors that his side has made over the past three weeks, admitting they have allowed sides to score goals against them too easily.
"We like to have the ball and we leave space for counter-attacks. It happened with Milan and it happened with Madrid, who have players who are fast, such as Cristiano Ronaldo, Angel de Maria, Pipa Higuain or Karim Benzema. We need games to be a bit slow," he admitted.
Without mentioning coach Tito Vilanova, who is undergoing cancer treatment in New York and who won't return until the end of this month, Messi hinted that they are missing a firm hand in control at the club.
"It is not just about playing well, but it is also about being methodical in the detail and we know there are things we are not doing well," he said, before sounding a clarion call ahead of next Tuesday's game at home to Milan.
"This is the moment to turn the situation around, this could be the moment to lift us up again. We have to be strong and take the game to Milan, because we know there are people who want us to lose so they can say Barca are finished, just as they did a year ago. But our fans are hopeful we can overcome the 2-0 defeat and they will help us all they can," concluded Messi.