Welcome home, Cristiano Ronaldo!
1.63K //
05 Mar 2013, 16:42 IST
The hype surrounding the second leg of Champions League tie between United and Real has an added flavour to it in a trivial yet memorable moment in world football, the return of Cristiano Ronaldo to Old Trafford. If not the best, the most complete footballer on the planet will make an appearance in front of the crowds who still sing his name in the stands. It will be a night to remember for the world's costliest footballer when he comes out from a much familiar tunnel wearing a less familiar jersey! Who knows whether Madrid will win the tie or not, but Ronaldo will surely return as a winner from the place that he calls "Home"!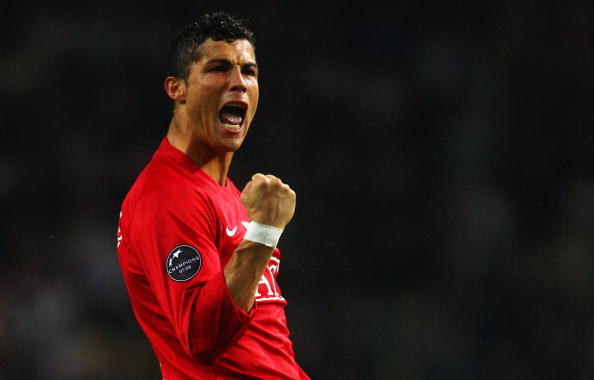 It's hard to imagine that it has been almost 10 years since he had signed for one of the greatest club in the world! Still in his teens at that time, Sir Alex Ferguson had shown a tremendous faith in his potential when he was handed over the coveted number 7, the iconic jersey that was previously worn by many United legends such as Best, Cantona and Beckham. The story of his transfer to the club in the summer of 2003 is ironic in itself. It is a well known fact that Ronaldo was offered to Barcelona as well as Arsenal before Manchester United were anywhere near in the picture to sign the Portuguese teenager. Before any of those deals could materialise, United visited Sporting Lisbon for a friendly, played at the inauguration of their newly built stadium. His best friend had put a word in his ears that if he manages to impress Sir Alex, he might soon be on his way to England. Ronaldo took that casual comment way too seriously and demonstrated his worth to the most successful manager in English football. Ronaldo terrorised the United defence to such an extent that at half time they were 3-0 down and begging their manager to sign this player as soon as possible. Ferguson knew what he had seen was rare and did not waste much time and made an immediate offer to Sporting Lisbon. Cristiano Ronaldo's journey to greatness had just begun, but somehow he always knew that he was destined for it!
Much before all this happened, a young boy was more worried about making his first flight journey than playing football as he was about to appear for a trial session at one of the biggest clubs in Portugal, Sporting Lisbon. At that time he would have preferred to join Benfica, a club his father and he himself supported, but his mother had always been inclined towards Sporting and dreamt that his son would one day emulate the great Luis Figo! When he arrived at the training ground, the coaches were not much impressed by his physique; still 12 years old, they were suspicious of what they had heard about his abilities. Once he was on the ball, all those fears were washed away as he dribbled, passed and manoeuvred the ball as if it was one of his extended limbs. Coaches at Lisbon soon realised that this was a special boy and offered him to join one of the best football academies in Europe. Even at such a young age his services didn't come cheap; Sporting had to shell out €22,500 to purchase him from Nacional da Madeira, Ronaldo's boyhood club in his hometown of Madiera. Aurelio Pereira, the director of the youth academy, knew that one day his investment would pay back but even he in his wildest dreams wouldn't have imagined that the leggy midfielder would carry a price tag of almost €100 million and be counted among the richest footballers in the world.
Cristiano Ronaldo, known for his rich and lavish lifestyle today, never had a very privileged childhood. He was the youngest of four children in a small shack in the working class district of Funchal in Madeira. He was born as Cristiano Ronaldo dos Santos Aveiro on February 5th, 1985. His mother Maria Dolores dos Santos Aveiro was a cook and his father Jose Dinis Aveiro, a gardener. The name Ronaldo, as the family explains, was given by his father who was a big fan of Ronald Reagan, renowned actor and later the President of United States. The boy had a special knack for football and would skip school and academics to play around the streets of his hometown. He soon joined an amateur side Andorinha and took his first steps towards a career in football. He was so attached to his game that he would burst into tears after making a silly pass or giving the ball away. His father was a kit-man at the club and it was here that he had imagined Ronaldo becoming the best player in the world. Unfortunately, he could not live long enough to see his son lift the Ballon D'Or in 2008 and fulfil his dream.
The young Ronaldo would practice dribbling with weights tied to his feet to make himself faster and more efficient. His unorthodox training methods would see him attain a level that only handful of footballers have managed to reach. Jose Mourinho had spotted him playing at Lisbon and predicted that this man would take world football by a storm; he had compared him with the legendary Van Basten; on Tuesday evening, the two of them will get together and try to bring that storm at Old Trafford 15 years after that day.
In contrast to the flair surrounding his return to Old Trafford, his debut season with United was not as flashy as everyone had imagined. The boy was skilful and talented, yet an unfinished product. On one hand he would give away the ball trying to do too much with it and frustrate the teammates, while on the other he would dribble past the defenders and show a glimpse of what he is really capable of. He took his time to settle at United and steadily developed himself into a goal scoring machine for the Red Devils. He worked on his physique and attained a chiselled body structure similar to that of a Greek god! Ferguson gave him new challenges every season and took personal interest in helping him reach his goal to be the best player on this planet. The Gaffer himself was amazed at the time and dedication he spent in training, being the first to enter the ground and the last to leave it, almost daily!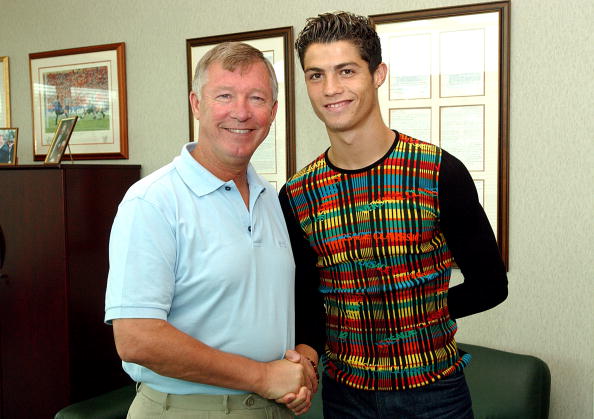 His love affair with the United faithful was not without the shades of grey during his time here. When Ronaldo returned from World Cup 2006, he was public enemy number one after his infamous wink to celebrate the sending off of his United teammate Wayne Rooney in the quarter-final against England. The British media tore into his actions and Ronaldo, for a moment, considered leaving Old Trafford. Ferguson took the matters in his own hands and stood by his side for the whole saga. He motivated him to earn his respect back with his game on the field and steered Ronaldo into one of the most productive spells of his entire career. This tough period in his professional life made him psychologically stronger and a much more matured player on the field. His partnership with Rooney would again make headlines for all the right reasons this time. In this spell, he won 3 back to back Premier League titles, a Champions League, was crowned both the FIFA player of the year and the Ballon d'Or for the year 2008. Ronaldo himself admits that if it was not for Ferguson, he would have left for Real Madrid in the summer of 2006 itself. It isn't surprising when he considers Ferguson to be a father figure, the person who made him what he is today!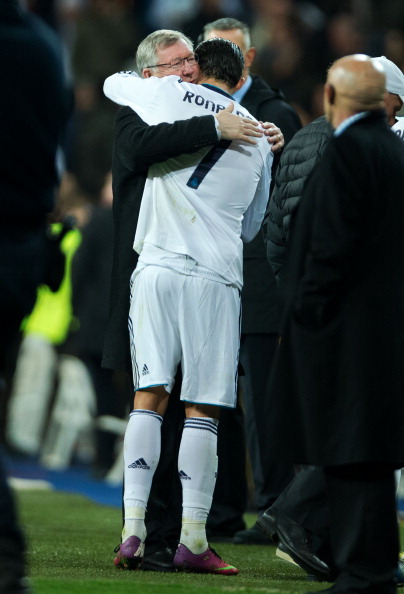 His departure to arguably the biggest stage in world football was imminent; Real Madrid had approached United for his signature relentlessly for three years and in 2009 Ferguson allowed the deal to happen when he felt that the time was right for Ronaldo to move on! He had done enough for the club and like a true mentor, Ferguson didn't want to come in the way of his personal ambitions. Real Madrid had to break their banks at that time in a deal which now seems like a bargain for the 28 year old.
His muted celebration after scoring the goal against his former club in the first leg of this tie was a mark of respect for the fans and followers who had seen him grow from an impatient young teenager into the most complete footballer in the world. Ronaldo acknowledges the fact that the love and admiration he had mustered at the Old Trafford is something he still misses at the Santiago Bernabeu. On Tuesday, the crowds will sing his name and receive him with a standing ovation even though he would be seen in the opposition colours. It doesn't matter if he ends up knocking out his former club; we all know that in his heart he won't celebrate this victory as he would have celebrated all the others!
The competitive nature of the game sometimes condenses the mutual respect and admiration we have for our opponents and their fans. Tonight, the people of Manchester would come out in the stands not only to watch their team overpower the opponents but also to witness the magical flair of a player who was one of their own. He would run down the wings on the Stretford End and create a Déjà vu for the spectators who had seen him do that day in and day out. His trademark stopovers and unmatched trickery with the ball would remind them of the things he had learned as a player at United. They would abhor him if he scores, but that hatred would be surrounded with a feeling of admiration for a player who has achieved so much after he had moved on from Manchester. They would wish if he had stayed on to be on the right side of the half for this night!
Let us make sure that 5th March 2013 is not remembered for anything else other than the homecoming of Cristiano Ronaldo, "Welcome Home Ronaldo".