Wenger compares Wilshere with Cesc Fabregas
838 //
03 Mar 2013, 13:59 IST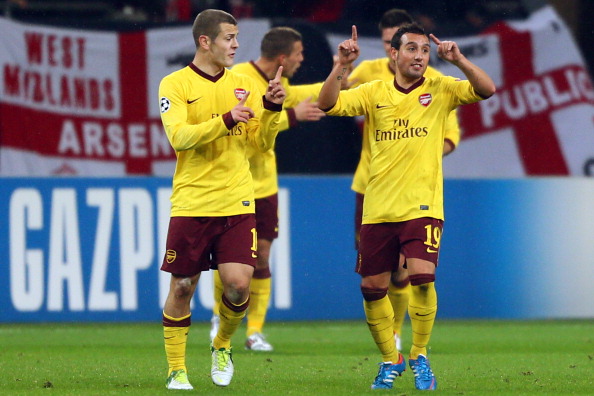 Wilshere has been in scintillating form ever since returning from a long-term injury which kept him out for a full season in October, with his belligerent and box-to-box performances drawing plaudits from manager, team-mates and pundits alike.
The only dimension seemingly missing from the 21-year-old's repertoire at present is goals. Wilshere has found the net only twice in 25 appearances this season, but Wenger is calm about the midfielder's goal scoring ability stating that goals will soon start to come more often than not.
Speaking on the subject of the young Arsenal prodigy in a press conference, Wenger said: "I believe it is part of his development to play a bit more advanced, you can always come deeper. He likes to come deep. In some games, he's more comfortable deeper.
"I believe he has a little dribble that can get him through in the final third and the finishing will come. He's a bit in a situation like Fabregas was for a while. He [Fabregas] said 'But I cannot score goals' but you could see it would come.
"He [Wilshere] doesn't talk about it [a lack of goals]. Who doesn't want to score goals? I've never met anybody who is an offensive player that doesn't want to score goals.
"He's more a team player than a goalscorer. He'll never be a goalscorer but he can be capable of scoring."
Citing the example of Cazorla, Arsene Wenger is hoping the England youngster can follow the goal scoring form of his midfield partner, who has netted 11 times since arriving at Gunners from Malaga.
"Cazorla is now 28," Wenger continued. "Before, he was never in double figures in his whole life. He comes to us and he's at 11 already.
"That means, first of all, that we play a very offensive game and secondly, that you can develop that [the goalscoring knack] at any age.
Jack can go past somebody and give you the ball and that is very important when you play in midfield."