West Ham: Noble Deserves England Call-Up
623 //
20 Nov 2012, 08:40 IST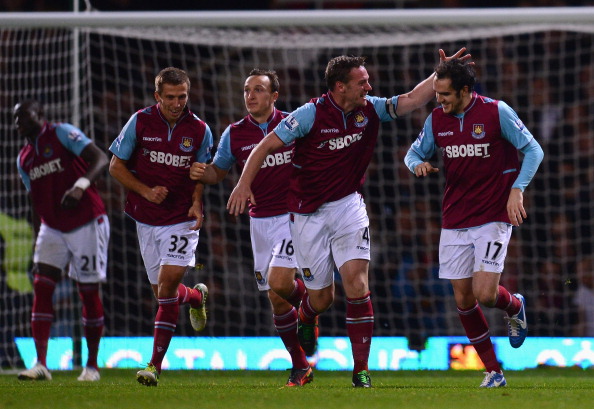 West Ham United fans will certainly echo Mark Noble's suggestion of wanting to play for England after the midfielder revealed he hopes to be called up to the first-team squad very soon.
Noble, 25, told BBC Sport that he was happy with how this season has gone at Upton Park and that he may soon expect an phone call from Roy Hodgson. He said:
"I've just got to keep playing as well as I can for West Ham, and hopefully that will happen," he said. "I'm probably playing the best football of my career. 

"I've got ambitions and goals and to be involved in something like [the World Cup) would be fantastic, but I've got to prove myself first."
Noble is currently part of a select few that will be hoping Hodgson takes note of their performances before the next England international friendly against Brazil in February.
Noble has been central to West Ham's climb up the Premier League this season, and despite scoring just two goals in 11 games, the 20 goalscoring chances he has created puts him up there with the best in the league.
Under Sam Allardyce, Noble has been transformed into a box-to-box player, yet his main asset is still his delivery – boasting an 83.87% pass accuracy record, according to the Betfair football tips page.
With his ability to assist the strikers a key part to his game, Hodgson may well feel Noble is a secure replacement of captain Steven Gerrard, when the Liverpool star finally retires a couple of seasons down the line.
Gerrard is England's main provider, having set up three of England's goals at Euro 2012 and recently Steven Caulker's finish in Sweden.
Granted, West Ham fans will admit Noble is not yet the standard of Gerrard, but given some international minutes, there is every chance this former U-21 captain can make a huge impact in the first-team squad.