What Asier Illarramendi Offers Real Madrid
1.65K //
16 Jul 2013, 00:28 IST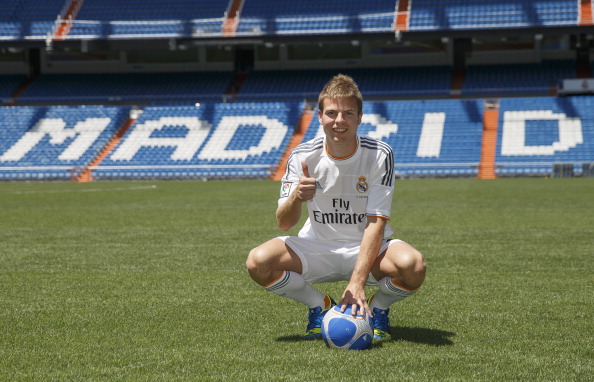 Basques are of a unique kind. Brave, determined, passionate and proud. Their pride about their culture and heritage is commendable. One of the biggest parts of their culture is football. They live football; it runs through their veins. Watching Athletic Club or Real Sociedad matches would give one an idea how much they love their football.
Basques are also known for another thing: producing exceptionally talented footballers. From Telmo Zarra to Xabi Alonso, there hasn't been a decade where Basques haven't produced a great footballer.
It was a Basque who was the heartbeat of Real Madrid's league-drought ending 2011-12 campaign. To stop Real Madrid, you had to stop that Basque; you had to stop Xabi Alonso. In the following 2012-13 season, many managers did that and successfully stopped Real Madrid. Real Madrid ended the season trophy-less.
Now, Real Madrid have bought another exceptional Basque – for an even more exceptional amount of something between 32 to 38 million Euros – to share the burden with Xabi Alonso.
Asier Illarramendi – born in Mutriku and bred in Real Sociedad's fabled youth academy. His rise to prominence could somewhat be said of a late-bloomer's. While the talent in him was apparent from an early age, he never really came out all-guns-blazing until the 2012-13 season – his break-though season.
It is no coincidence that his best season and la Real's 4th place finish in the league came at the same time. He followed his season with a tantalising U-21 European Championship, which Spain won. He was the crux of Spain's U-21 glory.
His performances didn't go unseen as Real Madrid snapped him up after activating his 30m Euros release clause. Real had to pay some more millions in taxes, which led to some people believing that Real have heavily overpaid for him.
While it is true that Real have overpaid, it is just for now. Real even over-paid for Cristiano at the time of buying him. However, now it looks like Real robbed United. This could as well turn out to be the case in the future for Illarramendi.
Asier Illarramendi is not here to replace Xabi Alonso; he is here to share the burden; to play with him rather than for him. The two are quite different to each other. Xabi Alonso is a defensive playmaker who can defend well, and Illarramendi is a ball-winner who can pass around well.
His brilliant defending abilities make Illarramendi more of a challenger to Sami Khedira's position. The former la Real midfielder made 3.8 successful tackles-per-game last season – 8th best in La Liga – and a formidable 2.6 interceptions-per-game.  However, Khedira is the more established ball-winner and is also an astute ball-winner, and it will take more than last season's accolades to topple the German.
He is more mobile and quick than Sami Khedira. He is also a better passing outlet than the German. His 50.2 passes-per-game with a success rate of 80.7% is fantastic, given the counter-attacking Football Sociedad played last season. He also made a jaw-dropping 4.1 successful long-balls-per-game; a testament to the fact he can launch a counter-attack with just one touch on the ball.
With Illarramendi on board, Real have a player who complements Xabi Alonso like no other midfielder at Real Madrid. What Xabi Alonso lacks is present in Illarramendi, and what Illarramendi lacks is present in Alonso.