What has changed since Brendan Rodgers at Liverpool?
1.32K //
05 Jul 2013, 18:34 IST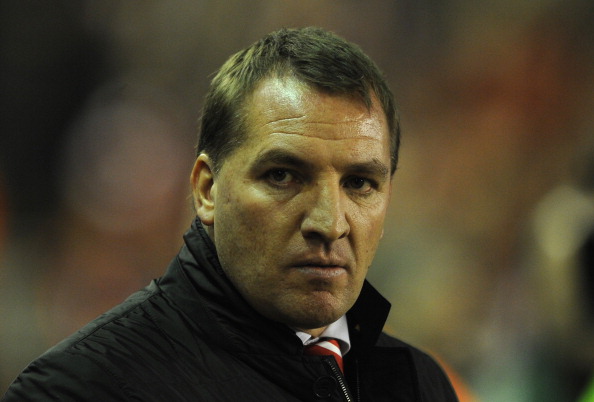 When Brendan Rodgers was making his case to be the Liverpool manager, he presented Liverpool's principal owner a 180-page manifesto that talked in extensive detail about the philosophy of football he intended to implement at the club. The critics of his reign would tell you that that has exactly been the problem with Rodgers. They would say he would make a better motivational speaker than a football manager. They would point out that after all the noise that he made, Liverpool are still out of Europe and worse, still behind rivals Everton. They do have a case.
On the other hand, anyone who is even mildly optimistic about the future of Liverpool under Brendan Rodgers will be telling you that their was a sea change in the team post January. We saw the 'attacking, attractive' style of football that Brendan Rodgers talked about and one wonders if things could have been different if Liverpool did not have the horrible summer transfer window last season that saw them fail to get the signatures of Clint Dempsey. If the owners had invested a little more faith in the manager they themselves appointed, Liverpool could have done a bit better.
The statistics prove that Liverpool were good this season. They were one of the top teams in terms of the number of goals scored which was a huge problem in the reign of Kenny Dalglish. The record improved significantly after January and whereas a lot of credit for that does go to Luis Suarez, Liverpool did prove that that was not their only source of goals.
Daniel Sturridge, Steven Gerrard, Jordan Henderson, Philippe Coutinho and Stewart Downing were constantly putting their names on the scoresheet by the end of the season. The team looked in great shape offensively with some great moves being created. One of the high points of the season was Jose Enrique's goal against Swansea as it reflected exactly the kind of football Rodgers would like Liverpool to play.
He has had his fair share of troubles to deal with at the club. He was left with very few resources at the beginning of the season with the eccentric Luis Suarez being the only genuine striker in the team. Rodgers could have kept Andy Carroll at the club but he took a brave decision to loan him out to West Ham and did not compromise on the kind of football he wanted the team to play.