What has happened to Manchester United?
2.37K //
05 May 2015, 12:14 IST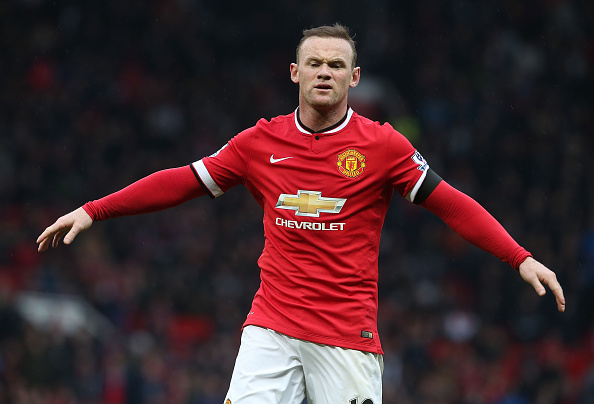 And, Chris Smalling has made it 4!
Every Manchester United fan was on cloud nine that night and rightfully so. Beating Manchester City after ages and putting in a clinical performance against the Champions is something anyone would be proud of.
Fast forward to 3 round of games later, and United haven't scored in almost 5 hours, and have lost 3 on the bounce for the first time in 15 years, including a horrible showing at Goodison Park where the boys from Old Trafford went down 3-0.
Louis van Gaal said the performance against Chelsea was one of the best he's seen from his team. But a week later something was off at Goodison, not just from the team, but even the fans.
On social media, we weren't embarrassed by the scoreline, I even laughed it off, because a majority of us felt that maybe the law of averages was bound to catch up, and there's no point being disappointed after the brilliant showing against 4 teams in the Top 6.
The players felt they had earned the right to have a bad day, so people shrugged it off as a one-off performance and expected van Gaal to get the hair dryer out and deal with the problems all across the team.
Almost everyone expected a 3-0, 4-0 scoreline against West Brom, and a solid comeback to get the Champions league qualification dream back on track, but we lost, to a lucky goal, but we didn't deserve three points, maybe we should have got one.
We had a lion share of possession and didn't do much with it, barring a couple of chances for Robin van Persie and the occasional long ranger, we didn't create much.
Teams now know how to play against Manchester United
Chelsea has showed the rest of the Premier League how to deal with United. Not by parking the bus, but by being organized in midfield and defence. United have always been known for their wing play, whether it be Ronaldo or Nani or Ryan Giggs, it's been pace on the break and several counter attacking goals.
I don't think most United fans have a problem with what van Gaal is trying to bring into the club with his philosophy, change is necessary for any club to evolve, but the problem lies with the lack of penetration.
We can't generate anything through the middle. Almost everything good over the past few games has been Daley Blind/Luke Shaw overlapping with Young to generate chances.
Now that teams know how to cope with United, it's about time we try playing through the middle. The quality is there. Juan Mata, Ander Herrera, Wayne Rooney, van Persie and Angel Di Maria were all on the pitch together, and the best chance was off a set piece.
However, if United are going to try and change the approach, then it's about time they get a Michael Carrick-like player because he is what makes Manchester United tick, to be very honest.
Interest in Ilkay Gundogan seems like a step in the right direction. Carrick won't be there forever. Herrera has tried to play his role, but frankly he isn't as solid as Carrick in midfield. He prefers being on one side of the central midfielder and make those late runs into the box.
Also, someone needs to step up at the back, and take up the leadership mantle. Chris Smalling has shown glimpses of leadership qualities, but nothing to write home about.
Either United must sign someone like a Mats Hummels or try to groom a Phil Jones or Chris Smalling into that role. Also, United definitely need a right back, Antonio Valencia has been great as a make shift right back, but he is not a Premier league winning side's right back in my opinion.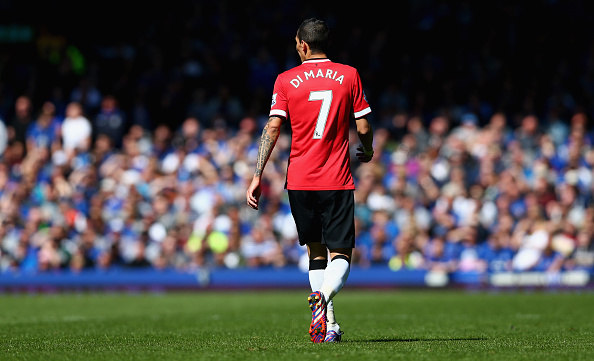 Need for a change
Season after season, title after title Manchester United fans would sing, "we're s**t, and we're champions", when watching their team put in a poor shift.
The mentality must change; you cannot win by playing you two best goalscorers in midfield when you're trying to break down a well drilled Albion side and score a goal.
So, it's not exactly about what's gone wrong, it is just that Joes Mourinho seems to have exposed what was always wrong with United's approach.
I'm sure LvG will go back to the drawing board and try to hatch a plan on coping with the various buses.
Primarily, he must do three things.
Give Angel Di Maria a run of games to the end of the season. Get his confidence back up. He has been a horror show every time he's come on. He was one of Europe's best wingers last season. Van Gaal is a top coach. He should be able to rediscover that form. If that is the case, we could be looking at next season's PFA Player of the Year.
Play van Persie and Rooney up top. These are two of the most prolific the English game has seen, they are 20 goals a season strikers. They are getting older, which probably means they won't be as fast or fit, but the quality will always be there. As they, form is temporary; class is permanent.
Sign a right back and central midfielder. Antonio Valencia is not a right back and Michael Carrick may look immortal, but even he can play only for a few more years. Get in a Marco Verrati or Ilkay Gundogan and get a solid right back, in the form of Nathaniel Clyne in the summer, and offload the deadweight.
Also, most importantly, please send Radamel Falcao back.