The box to box midfielder, as the name suggests, is a player in the midfield position who is effective both at the attacking end and the defensive end. He is expected to affect the game in both ends of the pitch, covering every blade of grass in the pitch.
Tactical talk:
So, let us come to the tactical approach of using a box-to-box midfielder. An approach of using such a player is not used by teams who love possession football. Teams who are bred to play a defensive game or a counter-attacking game are the ones who benefit from these players.
To utilize a box-to-box midfielder, a 4-4-2 flat formation is the most suited option. In this formation, the two central midfielders can act as box-to-box midfielders. In case of a 4-2-3-1 formation, the roles are often divided into holders or creators. This role is more suited for players who are physical and no-nonsense players. They have a direct approach to the game and you'd rather not expect anything creative or funny from them.
These players should have a high amount of stamina, a strong heart, and the willingness to run around for 90 minutes. When a team looking to hold their fort and counter-attack does not have a midfielder of this type, the pressure increases on the players.
Players need to be pressed by more than one person, and if somehow the opposition wriggles out of the press, then the danger of running into open spaces is imminent. Thus, there is a need to press with more numbers back and the chance of counter-attacking is taken off.
With a box-to-box midfielder, these problems are solved. One such player could press the opposition player and then go into transition and press the other player really quickly. These players being strong and physical are good tacklers of the ball and can push the opposition off the ball. Even if the opposition players are really skilled, there is a need of at most two players to press one opposition player. See how Lionel Messi was smothered by Dani Parejo and Geoff Kondogbia recently.
Once these guys have the ball, they run off into the open spaces forward along with the wide players and the lone striker. Whilst being physical and strong, these players are also quick and good passers of the ball. There is not a need to be of a huge build as such but they should be physical and remorseless in pressing.
A box-to-box player is a real driving force of the team
Successful box-to-box midfielders: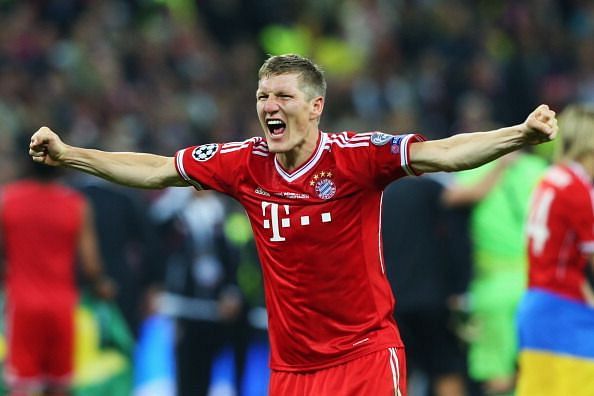 When saying the term itself, three players come to mind instantly. Steven Gerrard, Frank Lampard, and Bastian Schweinsteiger. Steven Gerrard had been an immovable part of the Liverpool team for a solid decade. His leadership skills, tactical awareness, tackling, everything made him perfectly suited for the role. He also helped a lot in the build towards goal and scored some immaculate goals himself.
Frank Lampard is the same as that of his English teammate. England was really fortunate to have two powerhouses in the midfield. The first man you would face while trying to take the Chelsea defense on and one of the first people you encounter when the Blues drive forward. Another thing that both these English players had was a tremendous long-shot. Both could find the net from range.
Schweinsteiger is simply one of the few box-to-box players that Germany has produced. But with his quality, they didn't need anyone else for a long time. He drove from one end to the other end, a highly passionate and emotional player, who wore his heart in his sleeves. He also had great passing ability, not much pace, but a great interception and tackling ability too.
Box-to-box players right now: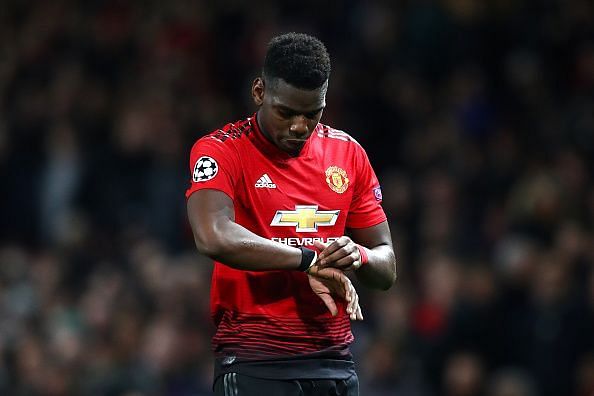 Paul Pogba, Blaise Matuidi, Dani Parejo, Ilkay Gundogan, Sami Khedira, Arturo Vidal, Naby Keita, all are some of the powerhouses in their respective teams. Parejo's Valencia plays a flat 4-4-2 formation, well suited for him to tackle at the back end and then burst forward and shape his shots. He is an impact player for the team.
However, Paul Pogba, Arturo Vidal, and Naby Keita are all good box-to-box players even when playing in a 4-3-3 formation. Paul Pogba's style of play is extremely suited for a team like Manchester United. He loves his freedom to dance at both ends of the pitch and loves to attack. But he is a no-nonsense defender too, extremely tough to get past, a good tackler and a fast runner.
Naby Keita is the engine that Liverpool has been looking for in the midfield. Their midfielders Milner, Henderson, and Wijnaldum are not fitting into the category of box-to-box players. A player with Keita's heart is immense for Klopp's Gengenpressing, going from player to player in a flurry with seemingly no change in heart rate. He can pinch the ball from under the nose of a player if not dealt with and create a transition into attack.
A mismatch occurs with Arturo Vidal and Barcelona. They are a team who love the control of the game and don't expect their central midfielders to come running back to defend. They trust their CDM and center backs to deal with the quick counters and expect their midfielders to be creative in their approach and have more than just good passing ability.
Barcelona's 4-3-3 is divided into a pivot, a creator, and a controller, all three of which is not necessarily a box-to-box player and certainly not a role that direct players like Vidal can flourish in. Barcelona's philosophy doesn't work with Vidal but when oppositions bully the team like Roma did last year, he can come in handy.
Ivan Rakitic is much more suited to a box-to-box role than his current role at Barcelona. He played in that role in Sevilla and also at the Croatian National Team. Axel Witsel has been really good with a box-to-box role at Borussia Dortmund this season.
How good is a box-to-box player?
In general, for the majority of the teams, a box-to-box player is a valuable addition irrespective of playing style. Pogba at United and Keita at Liverpool are both not playing for teams who counter-attack or defend. Both play for teams who love to attack but also play the role that a central-defensive midfielder does.
At teams like Barcelona and Ajax who possess similar philosophies, and with coaches like Pep and Sarri, who follow the Cruyffian philosophy, a player of this profile is not necessary. None of the above-mentioned people prefer physicality, not over technicality at least.
Pep has turned Fernandinho, a proper box-to-box player, into a highly technical player, and for the good, we must add. Barcelona's attempt to turn Rakitic into a creative player is not the best. We notice that the Croatian is much better in a pivot role and box-to-box role.
It all depends on the system of the team and also the willingness of the player to adjust in the role. If you need him to drive from one end to another, so be it, if you need him to focus more on attack then you need a Pogba, if you need him to be more focused on defense, then you need a Keita.
Paul Merson predicts Man City vs Liverpool and other Premier League GW 29 fixtures! Click here