When parents attack - Sportspersons and family controversies
868 //
25 Mar 2013, 00:41 IST
Arsenal's current out of favour goalkeeper, Wojciech Szcz?sny, was recently embroiled in an unnecessary war of words with none other than his own father, Maciej Szcz?sny. Maciej, also a former goalkeeper for Poland, used choice words to describe Arsene Wenger, along with berating his tactics. The 47 year old decided to blame Wenger completely for ruining his son's form, after the latter allegedly played him without the optimum time for preparation.
Szczesny junior had to quickly pull his PR manager out of his warm bed to issue a statement which went, "I would like to apologize for the comments made by my father. I'd like to make it clear those were the views of my father and not mine." Distancing himself from his father was his only option anyway, because the job isn't looking very secure to begin with. Let's take a look at a few such incidents which led to awkward dinner table conversations.
1. Jelena Dokic and her father, Damir Dokic
Damir Dokic, the father of tennis player Jelena Dokic, got himself sentenced to 15 months in prison after he threatened to eliminate the then Australian ambassador to Serbia, Clare Bergin, with a grenade launcher.
Mr. Dokic, 50, was arrested in 2009 after telling Serbian media he planned to blow up Clare Bergin, the ambassador in Belgrade, unless she put a stop to media reports in Australia that he had physically abused his daughter while he was her tennis coach.
"I'm a war veteran and I'll kill her (the ambassador) with a hand grenade launcher in centre of Belgrade," are the words he chose to warn the diplomat. This was in response to a media report from Australia which claimed that Jelena Dokic had been abused physically by her father. He then followed it up with, "I know Serbian police could arrest me because of this words. However, I'm not afraid as this is the only way to stop the journalistic scam from Australia."
When the police got round to picking up the 50 year old, they found a bunch illegal weapons including two nail bombs, 20 bullets, seven hunting rifles and a Beretta pistol. Not the smartest of fathers for sure.
2. Paul Konchesky and his mother, Carol Konchesky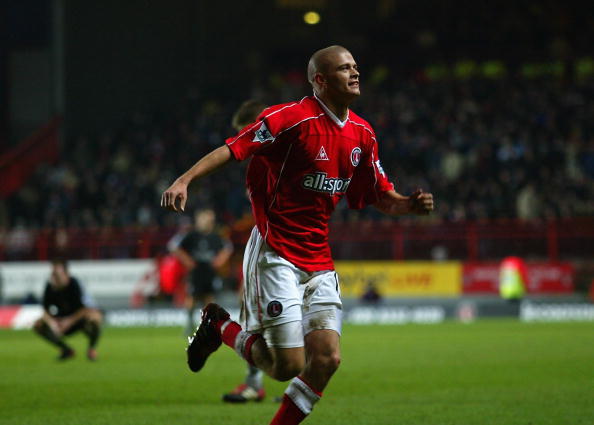 Paul Konchesky, a well-known face for Fulham football club, was being targeted after his move to Liverpool. Paul wasn't getting along very well at the Kop after his £4m move. Obviously, his mother was affected too. But she took the not-so-obvious route to vent her frustration, and Facebook became her weapon of choice.
"'To all you Liverpool scouse scum out there, never mind the cockney ****, take a real look at your team. Stop living off the past, the team are ****. If anyone made a mistake, its (sic) the cockney ****, who never should have left Fulham," were her words of wisdom.
The post was noticed, and led to the deletion of the post, the subsequent comments and eventually Ms. Konchesky's account altogether. But not before an outcry by the Liverpool fans raised hell. The player also resorted to a clearly worded release, stating 'he never regretted leaving Fulham' and also added that he had 'been made to feel really welcome by everyone on Merseyside', just to be sure.
3. Danny Garcia and his father, Angel Garcia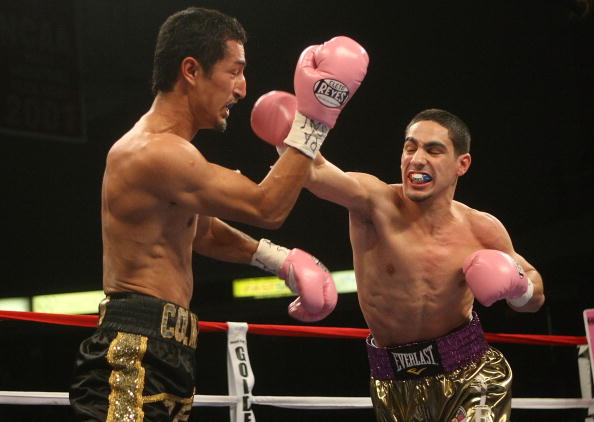 Danny Garcia, the American professional boxer of Puerto Rican descent, was to play Amir Khan, a British boxer of Pakistani origin. Garcia's father, Angel Garcia, in a not-so-angelic turn of events, decided to brand the opponent a 'nobody'. According to him, the British boxer had a screwed up DNA. Also, he had never seen a 'Pakistani who can fight'. He added a final line of conceit, when he stated that 'Khan had never faced a Latino like Danny'. All in all, he chose to deny being a racist at the end of it.
When asked how Danny would deal with what his dad choses to spew, he cleared the air by saying that his dad was only stating facts. Okay then.