When Spain were not the kings of Football
2.43K //
16 Jul 2013, 21:25 IST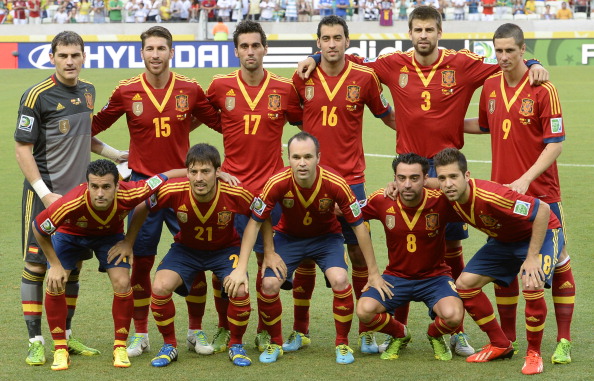 In the recently concluded Confederations Cup a lot of questions were raised and most were related to the hosts – "Are Brazil indeed ready for the big event next year?", "How good is Neymar, is he the real deal?", "Is this the best team Brazil has to offer?"
A lot of these were answered through the course of the tournament and in fact their thumping of Spain in the final was the clearest message – Brazil is ready, what does the world have to offer? And if Spain is the best from the rest of world the results are quite scary.
For close to six years Spain has been arguably the best football team and surely they have earned the right to warrant 'having an off day'. In the group stages Spain looked their normal self , thumping Tahiti by 10 goals and then beating the African Champions Nigeria by three goals to nil. For those watching football since 90's and prior to the internet boom or tiki-taka, this match was a special game and a payback of sorts.
Rewind – France 1998
On a beautiful afternoon in Nantes, Spain and Nigeria kicked off their World Cup campaign in Group D which also consisted of Bulgaria and Paraguay. Many pundits had also tipped this group as the clichéd "Group of Death" given the uncertainty of the teams involved. In an earlier game Bulgaria and Paraguay had played out a goalless draw and therefore it was for one of these two teams to seize the initiative.
Nigeria was hampered by injuries to Kanu and Amokachi in the warmup games. The team though looked a shadow of themselves in the warm up games as they lost to Germany, Netherlands and Yugoslavia, the disappointing bit was they had conceded 9 and scored just once.
There were already talks about them struggling against European teams. The squad still boasted of some talents such as Babayaro, Okocha and Ikpeba. Spain, on the other hand, was missing their influential midfielder Guardiola through a knee injury. The rest of the squad boasted the likes of Zubizaretta, Campo, Hierro, Luis Enrique, Morientes and Raul. With the core of the squad from Real Madrid's Champions League winning team, many pundits believed this squad was good enough to match anyone on their given day and some felt they could even go all the way.
On match day, Spain started the brighter of the two sides and took the lead through a freekick from Hierro in the 20th minute when a deflection meant the keeper was beaten at the far post. A sense of Déjà vu was setting in amongst Nigerian fans after the drubbing they had taken at the hands of other European sides in the warm up games. To their relief, Adepoju scored 5 minutes later by heading a corner. Both teams were at par when the referee blew his whistle for half time.