Where Steve Kean got it wrong
683 //
10 Nov 2012, 23:14 IST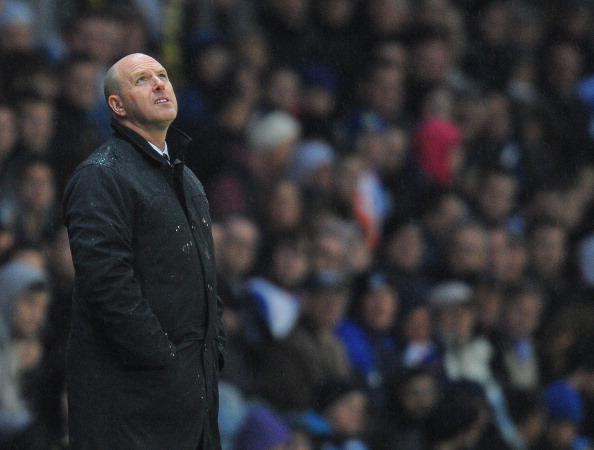 Steve Kean's nightmare of a managerial career came to an end, much to the delight of the Blackburn Rovers supporters who staged many a protest for his removal.
The first mistake however was made by new owners at that time, Venky's India. After creating history by buying the club, the Indian owners made a shocking decision by terminating the tenure of iconic manager Sam Allardyce following his back to back losses to Manchester United away and Bolton Wanderers. Following that, first team coach Steve Kean was the surprise choice given the fact that experienced managers were vying for the job. With all the formalities complete, the club released a statement a week later, saying that Allardyce was "short sighted" and did not fulfill the plans of the management.
At first, Kean was appointed as caretaker manager, but owner Anuradha Desai later revealed that the club had signed a three-year contract with Kean. His inexperience as a manager was showing in the team's performances in the following fixtures as he failed to win his opening five fixtures. Rooted to the bottom three and facing relegation, a draw at home against United all but ensured their safety. Relieved after securing their Premier League status by the skin of their teeth, the club were boosted by the summer arrivals of Yakubu and David Goodwillie. Kean however started the new season as he had left off the previous, losing their opening few fixtures and rooted to the bottom. The protests from the fans became so vocal and violent that Kean could not even leave his house. However for Kean, the people who mattered the most kept their faith. However, the owner's faith did not pay off as the club were eventually relegated to the Championship.
During his entire 21 months at Blackburn, it was evident that the players were not happy with his managerial prowess, as he showed no man management ability and compassion towards his players and the game.
However, at the end of the day the fact of the matter is that Steve Kean is a coach and not a manager. He has had success with clubs, but only as a coach. His inability to replace his most important players was evident during his three months at the Npower Championship.
"I'm not a manager, I'm a coach, you put me on the grass and I can see the future of a foggy day. "