Why Arsenal should give enigma, Theo Walcott what he wants
1.31K //
20 Nov 2012, 09:50 IST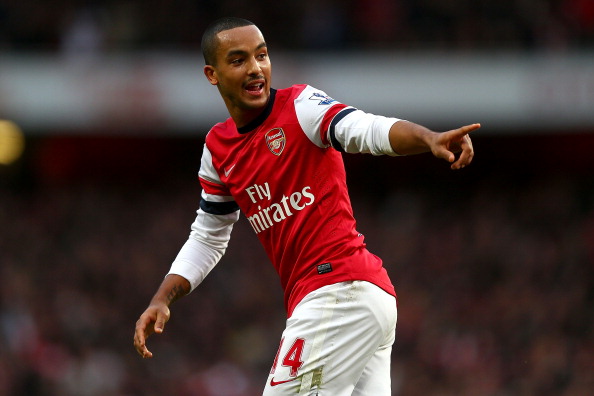 Contract talks broken down, dropped to the bench, players out of position preferred over him, and yet, this has brought out the best in Theo Walcott.
A massive 9 goals and 7 assists in 15 games (with only 6 starts) has seen many support the decision to give Walcott his preferred wages in the region of £100k per week.
The England star is 5 goals away from his highest ever goal-scoring tally in a season and it's only four months into the 2012/2013 season. Walcott also holds the best minutes-per-direct-contribution record in Europe at the time of writing – even better than the likes of Lionel Messi and Cristiano Ronaldo.
Surely manager Arsene Wenger should give in and offer him the contract he desires? Walcott wants to play as a striker, but is equally effective on the right wing. He can be invisible and inconsistent at times but that's the enigma of Walcott – he can win games when you least expect it.
Look at last season's North London derby – Walcott had a poor first half and fans wanted him off. Come the second half, and Walcott had scored 2 great goals to finish off the London rivals. Last weekend's North London derby was another 5-2 result, and after barely getting the ball in the first few minutes, Walcott turned the game around with an assist for Per Mertesacker's equalizer and ending the game with a pre-assist for Arsenal's fourth as well as a goal for Arsenal's fifth.
His pace and movement can destroy any defense and provides Arsenal a different dimension; one certainly lacking when Walcott wasn't in the team through injury earlier. The winger has also proven he can score goals centrally as he did against Reading and Tottenham, further strengthening his plea of being played upfront.
Fans are now itching for the wing wizard to sign a new contract despite objections earlier on in the season as Walcott has proved that Arsenal are a much better side with him in the team as opposed to him on the bench.
"I'm just continuing to play my football and I'm letting Arsenal and my agents deal with all that side of the thing. I enjoy playing at this club and hopefully something can get sorted out." – Theo Walcott
It would be a real shame if Arsenal were to lose another star, especially one with this much potential but the signs are there – Walcott actually does love Arsenal and may stay after all. Let's hope he gets his desired contract.