Why Arsenal should not buy Wilfried Zaha
1.81K //
30 Nov 2012, 20:25 IST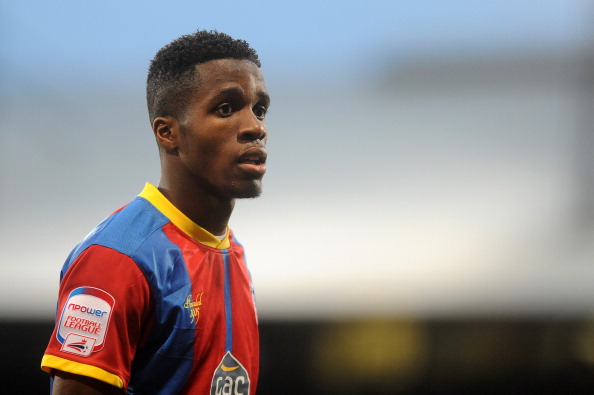 We are exactly a month away from the transfer window reopening and as expected, we have all the transfer rumors from all over the world spreading at the rate of knots. As we all know, Arsenal have been heavily linked with a move for what they call 'The Wonder kid from Crystal Palace', Wilfried Zaha. He has been highly rated by many experts all over the world and apparently, the Crystal Palace owner has put a price tag of 20m on him (Although I feel that's because he is English).
A player with exceptional skill, trickery and pace, Wilfried Zaha has been rooted by many people to become a star in the future. Zaha plays as a winger for Palace, and has also played as a striker quite a few times. Although Crystal Palace have strongly said that they won't sell Zaha in January, various sources have stated that Arsenal are reluctant to add him to the squad during the upcoming transfer window. Arsene Wenger even recently quoted in an interview:
'We are looking at every player who could strengthen our squad – but he is not more on the list than anyone else.'
So, here is why I feel Wenger should not buy Zaha. Zaha is predominantly a pacy winger, can ease past defenders and is also really young. Arsenal already have Alex Oxlade-Chamberlain, Serge Gnabry and Ryo Miyaichi (on loan to Wigan) who are almost the same type of players, probably more/equally talented as Wilfried Zaha. Even if you look at the main team players, Theo Walcott and Gervinho are also similar as both love dribbling the ball past defenders and rely on pace. Zaha has been touted as the long term replacement for Walcott, but in one way or the other, it just doesn't sound right to me. Considering the amount of wingers Arsenal already have, it wouldn't be so brilliant to buy another one during this transfer window. Wilfried Zaha is 20 years old and is just starting to find his touch on the big stage. He is not yet world class, but is a really "talented player". Arsenal have a reputation of buying many "talented" players instead of "World Class" players. And this might just be another one. Arsenal already have the likes of Chamberlain, Gnabry,Ramsey, Eisfeld, Coquelin and Miayichi, who are exceptional talents, but none of whom are world class.
The current situation at Arsenal suggests that Arsenal need a really experienced and an established player. Arsenal have been linked with Adrian Lopez and that would certainly be a more effective purchase than Zaha in my opinion. Plus, if we see, Arsenal are short of natural/instinctive strikers. Reports have also linked Arsenal with Klaas Jan Huntelaar and some with Fernando Llorente. Considering both will be free agents during the summer, it might well be a possibility that we get Huntelaar. Arsene also admitted that he will be looking at a striker because Gervinho will leave for the Afrian Cup of Nations. So, I feel that Arsenal need 1 or 2 more world class players, whom they can build a team around, rather than "Raw Talents", who would take some time to perform consistently on the big stage.