Why can't Arsenal win the League?
1.69K //
12 Nov 2012, 23:40 IST
Because of Gervinho obviously.
But no, seriously, it's a question that has been bothering me for a while now. Since the 2005-6 season, Arsenal's highest league finish has been 3rd. Their lowest has been 4th. Over the same period, Manchester United have only won it or finished 2nd. Arsenal seem to have hit a glass ceiling and floor, much like Valencia in Spain. So what did Valencia do? Their supporters expect more than just 3 consecutive 3rd place finishes. Naïve as it may be, they want to compete with the Big 2. Unai Emery was thus sacked at the end of last season and Mauricio Pellegrino was brought in to try and turn their fortunes around. Not that he's done a great job so far, with Valencia still winless away from home. But the point is, they've shown ambition.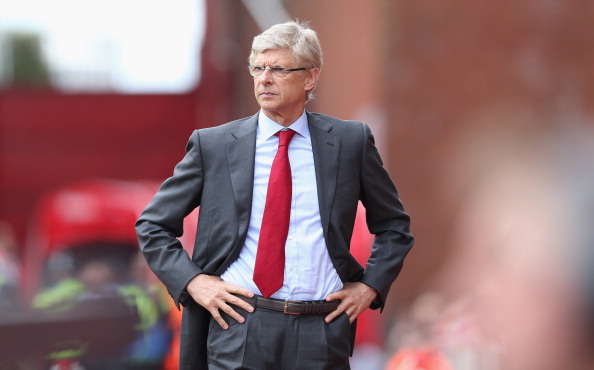 This is something Arsenal lack. Maybe it's not so much ambition as their portrayal of it. I'm sure Arsene Wenger is just as motivated as before, but it's just not something that filters through the club to the players and the fans. I'd said earlier, that they need to hang on to Robin van Persie in order to at least project the image of a strong club that is in contention for titles every season. Alas, almost immediately they sold him to Manchester United and he is doing an absolutely splendid job for the Red Devils. When Nasri said last season that he hopes the Arsenal faithful are watching him lift the trophy, it was crass and in very poor taste. But what he said must have hurt the fans, no doubt. All said and done, it is vindication of the Frenchman's decision to leave London. Most fans that I hear from, have a tone of exasperation rather than hope these days and that is dangerous for the club. They aren't catching up with the top two or three teams, but the chasing pack of Tottenham, Everton and even Liverpool, have caught up.
Mentality
The weekend showed the difference between the Championship contenders and the mere pretenders. United and City both had to come from behind to claim victory. The important thing is, they did it. Arsenal too, had to come from behind and resist a Fulham come back to claim the draw. It was the familiar story of seasons past where they've played well in parts and created chances but simply could not take them and paid the price. Arteta's last minute penalty miss summed it up. But it has happened all too often to be put down simply to them having bad luck, or a bad day.
Last week, they played Manchester United, and failed to impress. The 2-1 scoreline was very generous to the Gunners and it could have been worse. If you compare the starting line-ups of the two teams there isn't a very wide gulf in class.
Arsenal XI: Mannone, Santos, Vermaelen, Mertesacker, Sagna, Arteta, Wilshere, Cazorla, Podolski, Ramsey, Giroud.
MUFC XI: De Gea, Evra, Evans, Ferdinand, Rafael, Cleverly, Carrick, Rooney, Young, Valencia, RVP.
The goalkeepers and centre-back pairings are more or less as good (or bad) as each other, Sagna is probably better than Rafael except he's coming back from injury. Even Emile Heskey would make a better left back than Andre Santos, who should just go back to playing Eva Longoria's husband on Desperate Housewives. The Arsenal midfield is in fact of a higher quality than United's while RVP is head and shoulders above Giroud up front.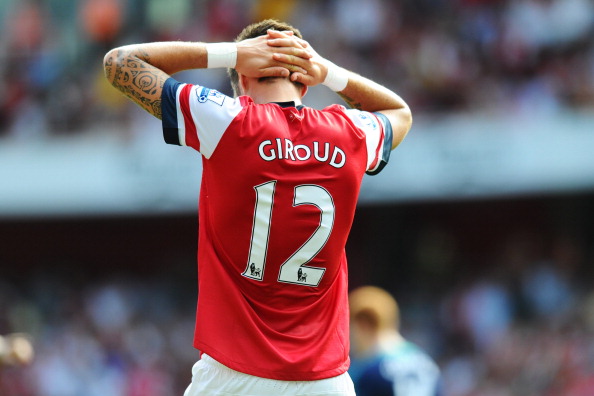 Still, Arsenal don't command the fear that their rivals from Manchester do. Wenger needs to really shake things up. His has been a project in the making for far too long now. 7 years without a title is too long for a team of Arsenal's stature and tangible success must come soon.
The Way Forward
Arsenal Football Club need change. They have stagnated in an endless loop of building a team only to watch it fall apart, over and over again. Unlike Valencia, they are in great financial shape, and must put that to use. Whether that change has to be simply in mentality and attitude, or something more obvious in terms of a change of guard on the bench is something the powers that be at the club will have to decide.
Winning the League is about consistency more than anything. The kind that comes from a mentally strong group of players who are motivated enough to go out and get the desired result every week. Right now, Arsenal have the squad. A few intelligent signings in January will make them stronger. But again, all that is only on paper. They need to take a leaf out of the Manchester United book of how to win titles. A lot depends on Arsene Wenger and his motivational skills. If they fail to win anything again this season, then it might seriously be time to consider the option of asking Arsene Wenger to leave. It's a painful decision for everyone. In 16 glorious years at the helm of Arsenal Football Club, Wenger has etched his name into the history books. The Invincibles, that great run to the Champions League Final, the FA Cup victories. He has done it all. Now, he needs to come up with another master stroke to reignite the spark that his side have well and truly lost.
Very few managers are capable of pulling off the turn around that needs to happen at the Emirates. Thankfully for the Gunners, Arsene Wenger is one of them.