Why did Sergio Ramos miss the penalty kick?
6.76K //
01 Jul 2013, 20:49 IST
For anyone who is looking for the reason why Sergio Ramos missed a penalty against Brazil in FIFA Confederations Cup Final, here it is… Boy! All he needed was a little push…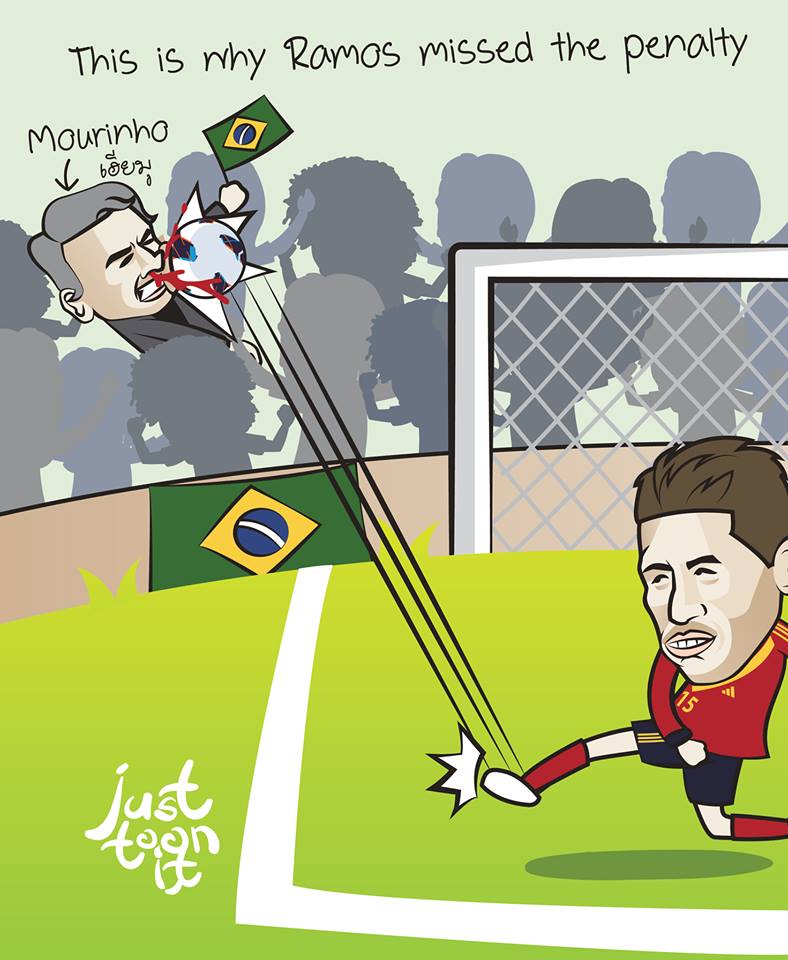 Illustration courtesy: Just Toon It!