Why England should not take Chamberlain to the Euros?
2.42K //
18 Mar 2012, 16:55 IST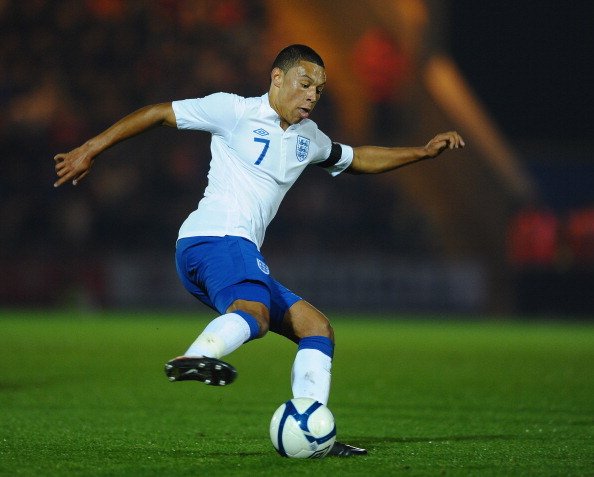 Arsenal's new No.15 Alex Oxlade Chamberlain (the Ox) has set the pitch on fire this season.
With a bunch of eye catching performances this season, he is already being hailed as the next big thing in English football. Arsenal.com describes AOC as 'A quick winger who is equally comfortable as an attacking central midfielder'. I frankly think he is an incredibly talented attacker who can play anywhere in the opposing half and make an impact. He is quick and strong and has a mean long-range shot-taking capability. He has been in inspired form this season, scoring goals against Olympiacos , Shrewsbury and a brace against Blackburn . He has also won over many Gooner hearts by his performances against the defenses of United and AC Milan. I've never seen an 18 year old play with so much fire within him. He is also the youngest English man to score in the Champions League .
People have already earmarked him for greatness . There are lot of sport's greats who are calling for his Euro selection. But I for one, do not want him to go.
Firstly because I don't want a repeat of what happened to Walcott. Chosen for the World Cup in 2006 after impressive performances at Arsenal. Frankly, after the cup Walcott has rarely lived up to his supposed potential. Maybe pressure of performing at the highest stage since a very young age has done irreparable damage to Walcott's career. For more on Walcott's problem I suggest you read this article – 'Have early expectations killed Theo Walcott?' by abhinav14.
Secondly, there's an ever lingering problem of injuries and burnout. Wenger has time and again said that he shields the youngsters from full games because their bodies are not ready to handle the stress yet. He sticks to his theory and this was cleanly visible when he substituted Chamberlain for Arshavin in front of an angry Emirates crowd against Manchester United. Wenger has since then clarified that it was the Ox who wanted to be subbed off and that he does not want to repeat the same mistakes he did with Wilshere; playing him throughout last season only to have him miss the whole of this one. There is also the scare of  an injury at this stage of his career being hugely detrimental to his physical and psychological state. Give the kid some time to grow and he will be ready for an onslaught on the international stage when his body can handle it.
Finally, England don't need him at the moment. They have a bunch of talented players who play in and around the roles that AOC plays in. They are not in dire need of his talent and therefore should give him time to mature.
Now for those who have not seen it, I present to you – THE OX IN THE BOX