Liverpool FC can confirm Philippe Coutinho will be leaving the club after a transfer agreement was reached with FC Barcelona, subject to medical and agreement of personal terms.
The player now has permission to complete the usual formalities to conclude the transfer immediately.
Liverpool fans' worst fears were confirmed when the club released an official statement on January 6th confirming the sale of the little Brazilian. Liverpool's former 'number 10' had been in sublime form in December and many fans believed that the club was making a huge mistake by not digging their heels in and keeping hold of their prized asset.
First things first, Coutinho is a fantastic player. There is no doubting the fact. Blessed with excellent ball control, dribbling skills and capable of scoring some absolute stunners, the Brazilian is definitely a matchwinner. Ronaldinho even said that Coutinho would be perfectly suited for Barcelona:
"I would be very happy to see such a talented player wear the shirt I wore for so many years," he told Sky Sports.
"I believe the way he plays will perfectly suit Barcelona and would be delighted to see a player of such quality wear the shirt. I like the way Coutinho plays and the type of football he brings."
But is Coutinho actually a Klopp type of player? Let us answer that particular question.
Geggenpressing - Klopp's heavy metal type of football
"Pressing is the best playmaker in my team" - Jurgen Klopp, MNF with Jamie Carragher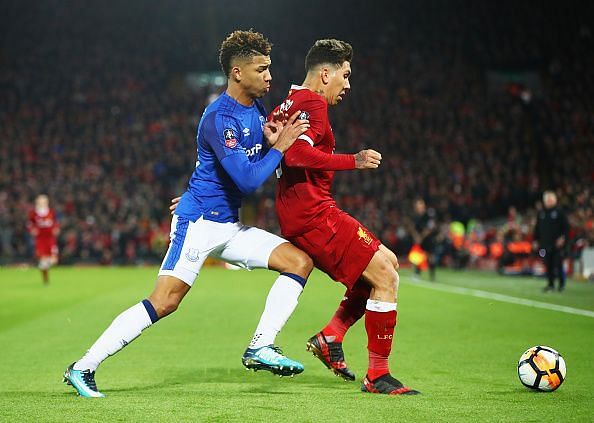 Gegenpressing basically involves a team which springs forward into position and cuts off any passing lines for the opposition immediately when the ball is lost. Defending from the front is the best way Gegenpressing can be described and Klopp's Liverpool have displayed it plenty of times already this season.
Gegenpressing for all its hype can be extremely dangerous if not applied properly. When Klopp's Liverpool lose the ball, first and foremost, the passing lanes for the opposition players are cut out after which the player on the ball is closed down by 2-3 players.
The deeper this is applied in the opposition half, the better it is for Liverpool as there will be a herd of fellow Liverpool shirts providing options to start moving the ball again immediately.
This pressing in the opposition is called the 'first press' and is extremely vital. However, where it gets risky is if the opposing defence is able to find their way out of the first press, then they can cut through the Liverpool midfield with just one defence-splitting pass or one mazy run.
Problem of plenty at Liverpool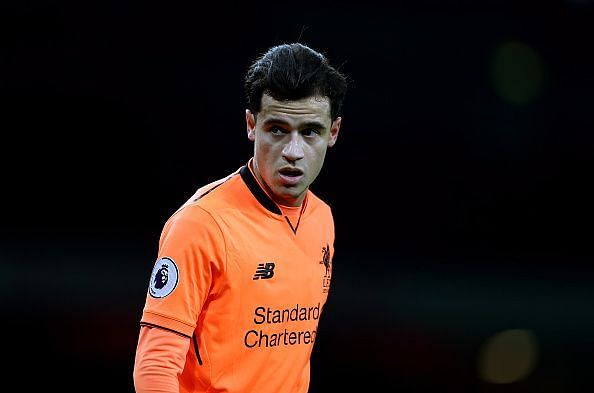 Roberto Firmino, Sadio Mane, Mohamed Salah, Philippe Coutinho, Adam Lallana, Alex Oxlade-Chamberlain. Any manager would kill to have an attacking choice like this. However, too many cooks can spoil the broth and Klopp's team on certain occasions have looked really lopsided.
When the 'fab 4' (as they were called) were all fit, Klopp usually went with Firmino as the forward, Mane on the left, Salah on the right and Coutinho as a left-sided midfielder. While the attack would blow away teams, they would be extremely susceptible, defensively. especially on the left-hand side.
This can perhaps best be emphasised by Liverpool's thrilling 3-3 UEFA Champions League draw against Sevilla. The Reds blew a 3-0 lead to only end up with a draw. While Alberto Moreno copped most of the blame for their defensive errors, what is most telling is the fact that 2 of Sevilla's 3 goals came from the left-hand side.
Also, Klopp's thought process can be seen by the fact that the first two substitutes he decided to make after they conceded 2 goals was to remove Moreno and Coutinho for the more dependable and hardworking duo of James Milner and Emre Can.
From the highlights of the match, it is very evident that Coutinho was not to blame for both the goals, but the German still decided to add more legs, stamina, and physicality to his midfield as he knew that Coutinho was perhaps not the perfect fit to play there when you are looking to defend a lead.
Joey Barton's opinions are not something I subscribe to regularly, but in this case, he had a very valid point to make. Speaking to BT Sport (via Daily Star) about Coutinho's transfer, Barton said:
"It is going to be Mane and Salah either side of Firmino and now he has got only a smaller issue of does he play Wijnaldum or Lallana. I think it (Coutinho's transfer) has actually helped Klopp out. He knew he had a player who wanted away, he was getting a load of money for him, he knew he would be able to reinvest in the side.
"It is going to sound bizarre to say this because Coutinho was mercurial for them at times but they could actually end up being a better team, a more cohesive team, without Coutinho."
Lallana and Oxlade-Chamberlain: The perfect players for Klopp's midfield
The likes of Salah and Firmino have run away with all the plaudits this season, but the best and most important player last season was Adam Lallana.
Extremely creative and skilled on the ball, the England international's biggest plus point is his ability to press and his knowledge of when to press. In fact, I suspect if you ask Klopp the two players who are most bought into his philosophy at Liverpool, he will probably name Firmino and Lallana.
With Lallana slowly working his way back to full fitness, Klopp will soon have an extremely versatile and impressive midfield to call upon.
Alex Oxlade-Chamberlain, on the other hand, has quickly silenced his critics with his excellent performances for the Reds. Slowly growing into Klopp's central midfield role, the former Arsenal man also gave us a wonderful insight into how different the German is from his previous manager Wenger.
Speaking to Liverpool's official website, Ox said:
"The biggest thing I've had to learn is how this manager likes to stop situations at source, and how he likes to attack is slightly different to my manager before," said the No.21.
"It just might be a simple trigger when something happens and the defence passes to that player and the ball is slightly behind him. That is your cue to go and press. At your previous club you might not even look into that.
"I have about 100 different things but it is all those adding up. When a team is in sync to do what a manager wants and you have one player who has come in and is doing it slightly different it breaks the whole chain and it doesn't work for everyone.
"We press high and if one person is not doing it right – even if it is small – it makes everyone's work a waste of time. Just little things like that I had to learn. It can take some time."
For all of Coutinho's skills and incisive passing, the ability to press and work hard (the so-called dirtier aspects of the game) are not the Brazilian's strengths and in Lallana and Oxlade-Chamberlain, Klopp has not one, but two excellent options to replace Coutinho in the centre of the park.
Ox's physicality and pace made a huge difference against Manchester City.
Coutinho's sale opened up the possibility of strengthening other areas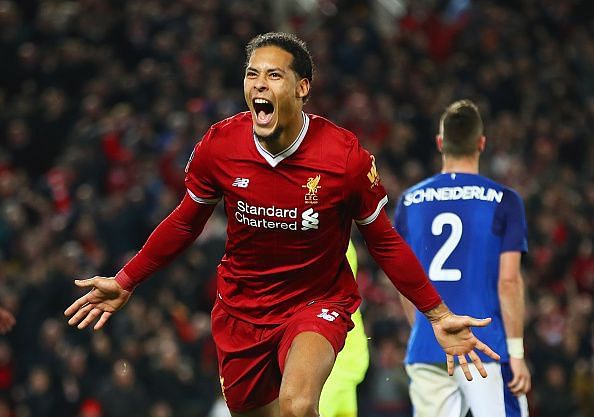 While Coutinho's loss will have an impact on the attacking side of things, the area where Liverpool needed to strengthen the most was their defence. The first real signal of Coutinho's departure, was when the Reds finally completed the signing of their long-term defensive target Virgil van Dijk.
The most optimistic of Liverpool fans would have hoped for VVD to arrive and Coutinho to stay, but in the real world, an outlay of £75 million is no joke and although Fenway Sports Group - Liverpool's owners - were not really looking to offload the Brazilian, Coutinho's insistence on joining Barca and the huge sum involved eventually made it a no-brainer.
With Naby Keita arriving in the summer, another 2-3 top quality additions, especially a goalkeeper like Allison or Jan Oblak will certainly make Liverpool a top quality side capable of challenging for the Premier League title next season.
Conclusion
A playmaker of Coutinho's calibre will certainly be missed. But if stats are to be considered (Liverpool have actually performed better without Coutinho this season than with him), and Liverpool's performance against Manchester City is anything to go by, the future looks bright for the club even without their star player.
After all, in Jurgen Klopp's words, pressing (and not Philippe Coutinho) is the most important playmaker of this Liverpool side.
Edited by Aakanksh Sanketh