Why Messi still has a long way to go
1.11K //
10 Dec 2012, 18:09 IST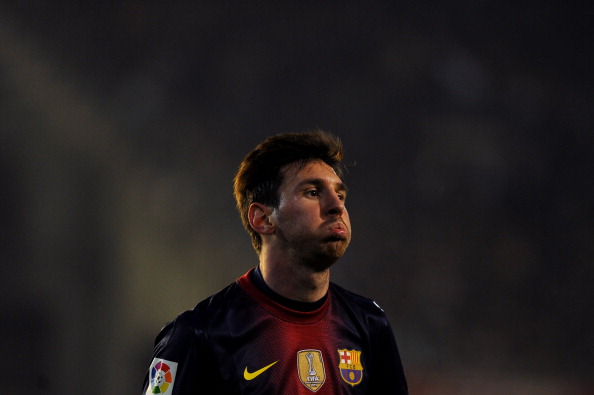 He scored his 86th goal against Real Betis to surpass the all time great Gerd Müller for the most number of goals scored in a single year, also becoming Barcelona's all-time leading goal scorer by beating Cesar Rodriguez. Yes, he is none other than the so called "Greatest player ever" Lionel Messi.
But there is one thing that keeps troubling my mind. Why are players titled "greatest"? Is it because they have broken all the known records made by players of the past, or is it because they make their OWN records?
Well as far as I am concerned, "making your own records" is the answer to the question.
But this does not mean that a player who went on a record breaking spree would be an average footballer. What I believe is that the term "greatest of all" or "GOD of football" can only be given to those unique players who make history by creating their own records. We all know that building a foundation is far tougher than just breaking it. It takes a whole different level of determination, effort, and skill to make history that players like Pele, Franz Beckenbauer, and Maradona once did.
Now you may ask what "record" I am talking about in the case of  Maradona. Well then, how often have you seen a player single-handedly win a World Cup with a team that was not so well built during that time, or be the subject of world-record contracting fees twice. He may have the "Hand of GOD", but do not forget the goal he scored after this scandalous goal which eventually became the "Goal of the Century".
Back to the topic, Messi is called the "Greatest Player" for what reason exactly? The Ballon d'Or and a huge goal collection in different circumstances, right? (at least that is what I have heard till now)
If  Ballon d'Or is the measure of the greatness of a player, wouldn't players like Platini already be considered the greatest player ever, surpassing the likes of Maradona himself!!
As far as goal scoring talent is considered, I believe that most of the credit goes to the midfield (Xavi and Iniesta in Messi's case) and the skill of the player partly. His shooting, dribbling, and passing skills may be very good, but he still lacks that unique element that makes the deepest mark in history!
It can be leadership qualities, or the ability to be a 'one man army', or a historic incident, anything that will seal Messi's name in the league of "Greatest" players.
Now I ask to all those fans who keep updating their statuses with "Messi is the greatest!!" – Should Messi be given this title, ignoring the countless efforts of players like Pele and Maradona. Efforts that enabled them to seal a 'record' for themselves.
I don't think I'd be wrong to say that "Messi still has a long way to go…"