Why do some players play well for either club or country and not both?
4.46K //
31 Mar 2015, 13:19 IST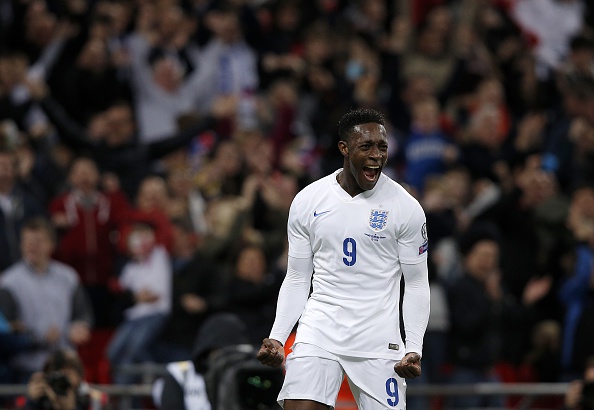 I have made no secret of the fact that I consider the international breaks, such as the current Euro qualifiers break, as little more than a dangerous distraction. Dangerous, because of the number of devastating injuries suffered during the internationals. This is purely an anecdotal assertion on my part since I have no statistics to back it up. I can only recall Arsenal losing, at different times, Robin van Persie, Theo Walcott, Andrei Arshavin, Jack Wilshere and Cesc Fabregas to such injuries.
It is even worse when the injuries are suffered during "friendlies". Curiously, here is one area where I am entirely in sync with Sir Alex Ferguson of all people. He used to pull out every trick in the book to keep his stars out of the internationals. Anyway, enough of my rant at internationals and I am sure many of you may even think me crazy for not liking such spectacles as the Euro or the World Cup.
I will grant that they do arouse patriotic passions and I agonized through the USMNT's triumphs and travails in Brazil as much as the next guy, especially when local boy Wondolowski blew the chance that would have put us in the quarter-finals. No, I just find the quality of football just isn't there.
Some players play well for club, others for country
It is curious that some players, particularly strikers, perform wonders for their club, but not their country – or vice versa. The most startling examples, of course, are the two biggest stars – Lionel Messi and Cristiano Ronaldo. I will cut Ronaldo some slack because he literally has to wage a one-man war up front for Portugal who have never had a true centre forward.
However, Messi's travails with Argentina are somewhat more puzzling. I suspect it is because he grew up with the Barcelona system and Argentina don't play that system. Curiously, Spain, who model their game on Barca's, never seem as convincing and certainly aren't as exciting as Barca. What takes Barca beyond tiki-taka is the brilliance of Messi.
There are some other great examples. Perhaps the most intriguing one is the German duo – Miroslav Klose and Mario Gomez. Klose's form has generally been indifferent for his clubs, whereas he just couldn't stop scoring for Germany. Gomez is exactly the opposite. Go figure. I can't even rationalize this based on my earlier argument about Messi. There are a few who have bridged the gap successfully – Zlatan Ibrahimovic and Wayne Rooney spring to mind.
With the count of EPL games dropping from 5 or 6 to zero this past weekend, I had to slake my thirst for the beautiful game by watching the few Euro qualifiers that were available on my cable channels. Of course, you also knew this story would end with the Gunners. Every moment one of the Gunners was on the field was one of trepidation – even Santo Cazorla or Walcott putting in 10-minute cameos. All it takes is one mistimed tackle, or, in Walcott's case, one misplanted step.
The case of Danny Welbeck
The big sweat was of course about Danny Welbeck, who played the full game. I had mixed feelings about his performance. He put on quite a show – setting up Rooney for the first goal, sneaking in the second with some help, using his pace to make some good runs to the goal line and creating chances. I found it best described in the Good Book (if it isn't there, it probably doesn't exist). I refer to The Godfather, of course. "Ah, he works these miracles for strangers".
Seriously though, I have a few observations to make about Welbeck in English colours versus Welbeck for Arsenal and about Welbeck in general. His pace takes him most often to the goal line, reminiscent of Thierry Henry. The difference is in what happens next. With the Gunners, he is forced to cut back and try to work himself into a shooting chance. That is because he has no trailers to set up. With England, he has Rooney, Henderson and the like filling the centre.
The second observation is that he got most of his shots on the frame, something he seldom does for the Gunners. Lastly, his shooting range should be within the 6-yard box. That is because his natural shooting stance leans his body back and the ball goes high. He often hits the roof of the net from within 6 yards. Any further and the chances are slim he will hit the frame.
Back to the real game next week!