Will Manchester United sign James Rodriguez?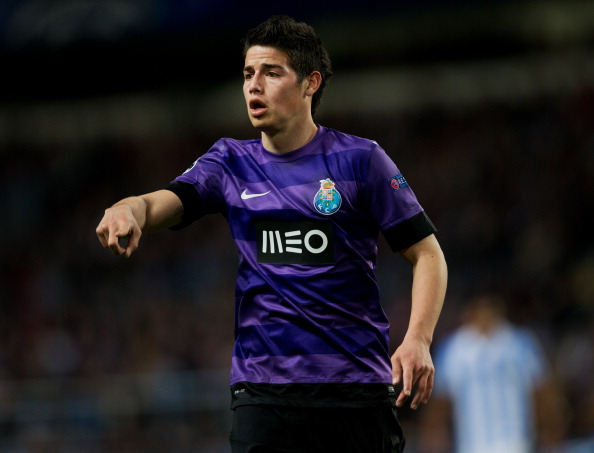 Manchester united may renew their interest in Porto's Colombian winger James Rodriguez. They can obtain his service only by giving back one of their expensive players and bid reasonably well for this starlet.
The 21-year-old winger has been on Sir Alex's radar since the previous season; they also made a bid for him, but it was rejected. Also, the player was valued at £36 million which further hit United.
However, according to reports emerging in British media, with Anderson saying that he would like join his former club (FC Porto) and move out of Old Trafford after this season, it could open a chance for a part deal exchange.
Anderson has found himself down the pecking order at the club, with tough competition from Tom Cleverley and Michael Carrick. Also, Anderson is an injury prone player and has not proved himself since joining the club in 2007 for around £20 million.
With Anderson reportedly admitting that he would like to return back to his former club so that he can get a chance to be selected for Brazil, it looks like Manchester united are trying to get rid of this injury prone midfielder and send him back to his former club, so that they can buy this talented winger from the Portuguese Club.
Also, another interesting thing is that Manchester United scout Martin Ferguson has scouted this talent 7 times this season. It looks like Sir Alex Ferguson will be offering Anderson and will bid for Rodreguez.
With James Rodriguez starting 11 games this season and scoring 8 goals in this season for the Portuguese league, if he joins the English giants, he'll improve their attack along with van Persie and Rooney. He is considered as one of the hottest properties that Europe has currently.
This term, the wingers at Old Trafford have not risen to the occasion and are out of form, especially Valencia who was player of the year for last season. With Wilfried Zaha already signed during this winter transfer window, it's time for Manchester United to inject new blood in their flanks in order to get back those glorious days which Manchester United had during the Ronaldo's time.
Further, James Rodriguez has also been dubbed as the South American Cristiano Ronaldo. And he himself was pleased last season when Manchester United showed interest in him. He also later on said that he would love to play for Manchester United, Real Madrid or Barcelona.
In short, Manchester United will make their attack even more lethal and will not only be fighting for the EPL title but also for Champions League, if they acquire this talented Colombian winger.