World Cup 2018: 3 reasons why Argentina could beat Nigeria and qualify
8.15K //
26 Jun 2018, 11:56 IST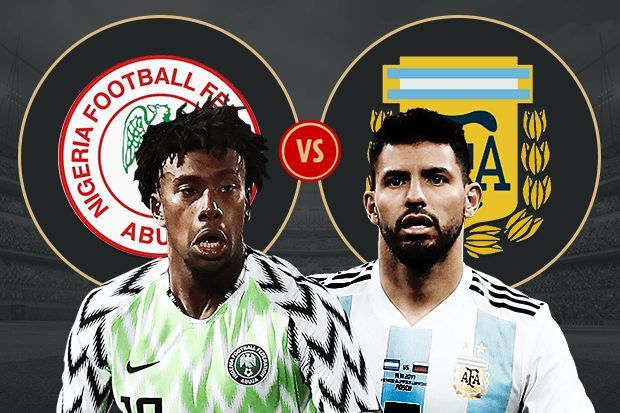 With their recent 2-0 victory against Iceland, Nigeria have brought Argentina back into the qualification race in the Group D. Now, both nations will go head-to-head in a bid to secure a spot in the next phase of the competition.
Argentina have fallen under intense scrutiny, following their disappointing performances in the tournament. The Albiceleste played out a poor 1-1 draw against Iceland in their opening fixture before suffering a humiliating 3-0 defeat against Croatia in their second game. They secured just 1 point from 2 games and currently sit at the bottom of the table.
Jorge Sampaoli's men are in a desperate situation at the moment, needing to earn 3 points against Nigeria and hope Iceland fail to achieve a great result versus Croatia in order to qualify for the next round.
While many have already written them off due to their mediocre displays in the World Cup this year, we take a look at 3 reasons why the Albiceleste could end up beating the West Africans and progress into the knockout stage.
---
#3 A golden opportunity for the Albiceleste
After playing just 2 games in the World Cup this year, Argentina looked set for an early exit from the tournament.
Following their 1-1 draw against Iceland and a humiliating 3-0 defeat at the hands of Croatia, the Albiceleste were already preparing to pack their bags until something happened - Nigeria defeated Iceland 2-0 to better their chances of making it into the knockout stages.
With Iceland having only one point and Nigeria having three, Argentina still have a great chance to make it past the group stage. Fortunately, the Albiceleste will face the African giants in a match that could decide the qualification race between the three nations.
This match represents a golden opportunity for Jorge Sampaoli's men to progress to the next phase. If they can beat Nigeria by a high margin (more points or goal difference than Iceland achieves against Croatia), they will definitely move to the next stage.
Knowing quite well what any unfavorable result could bring, the Albiceleste will approach the game with great determination, looking forward to making up for their failures and sealing the qualification for their nation. Their do-or-die situation could inspire them to achieve a famous victory over the African giants on Tuesday.