#2 Robert Lewandowski (90.24%)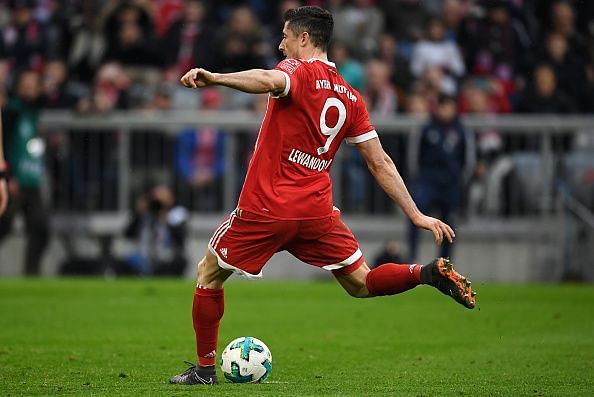 Perhaps the world's most renowned penalty-taker, Lewandowski's prowess at the spot is already much-discussed. Particularly impressive was a four-year streak where the Polish international did not miss a penalty for club or country.
While that streak ended in March 2018 when the Pole missed a penalty vs Hamburger SV. Such sustained excellence has not been replicated by any active player (not even by the player ranked 1st in this list).
What is interesting about Lewandowski that he very rarely tries to deposit the ball in the top corner, instead preferring low shots. Yet what makes him different from the likes of Mertens, Neymar and Bacca is that Lewandowski's low shots are almost always in the left or right corners thus making them impossible to save.
The Bayern Munich striker also effectively utilizes a pause when taking spot-kicks thus often outwitting goalkeepers. There are very few certainties in football, yet Robert Lewandowski's performance at the spot is one of them.