Tied #13 Dries Mertens (77.78%)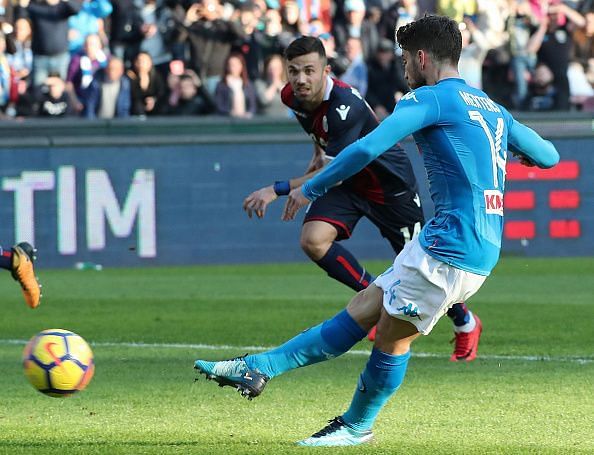 In the 2014 World Cup, Dries Mertens was a young winger who mainly came on for Belgium as a super-sub. Since then, Mertens has established himself as one of the best forwards in Serie A and will likely start for the Red Devils against Panama. At Napoli, Mertens has become the designated penalty taker for the Serie A runners up. This may not have been the best decision by manager Maurizio Sarri as Mertens has struggled.
Over the past two years, the Belgian has only scored from six of his nine penalties- rather disappointing for a team chasing titles like Napoli (his overall career record is slightly better). Having watched all nine of those penalties, I was actually surprised that he managed to make six of them. This is because all of the Belgian's spot-kicks are predictable low shots which make them easier to save. The Napoli forward hasn't taken a penalty for his country yet- just as well considering that a far better (and more experienced) penalty taker is in the Belgian side (no prizes for guessing).