Tied #13 Harry Kane (77.78%)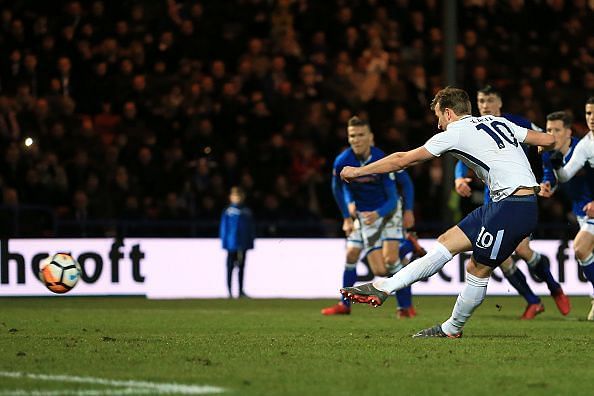 Harry Kane's affinity for claiming goals is well-known and certainly, the Tottenham Hotspur striker will be taking penalties for the Three Lions in the World Cup. For good reason too, he is likely the best penalty-taker in the English squad (no other player qualified for this list).
Even so, the Englishman leaves much to be desired when it comes to his performance at the spot. He has scored 21 out of 27 penalties which seems impressive, yet ranks below 12 regular penalty takers in the World Cup.
Kane's main issue is that occasionally, he fails to hit the target with his penalties. This was the case when Kane missed a 2017 penalty against Southampton and when he failed from the spot against Turkey while playing for England.
As captain and leader of this English team, Kane will have to eliminate such mistakes from the spot if England are to avoid any sort of their traditional penalty heartache.