World Cup stadium secures bank loan
594 //
21 Dec 2012, 15:15 IST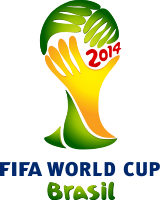 Porto Alegre (Brazil), Dec 21 (IANS): The Beira-Rio stadium here, home of Brazilian club Internacional, secured a 271.5 million reals loan for reformation works.
The Banco Nacional de Desenvolvimento (BNDES) approved the loan Thursday. This means that of the 12 stadia being built or renovated for the 2014 World Cup, eleven have used money loaned from a bank to help escalating costs. The one exception is the Mane Garrincha stadium in the nation's capital, Brasilia, reports Xinhua.
A third of the money borrowed will be repaid directly to BNDES. The remainder will pass through Banco do Brasil and Banrisul.
The Beira-Rio is one of the oldest stadiums in the country but needs a vast amount of modernisation work prior to the World Cup.
When the renovations are complete, the arena will have a reduced 50,000 capacity for safety purposes.
Construction is a little behind schedule at the site. At present building works are less than 50 percent complete.
Internacional continue to play home matches at the stadium whilst renovation commenced, hindering progress, but the new Beira-Rio should still be delivered in time.