Zenit permit Anzhi banner for RPL clash
742 //
10 Dec 2012, 18:00 IST
St. Petersburg, Dec 10 (IANS/RIA Novosti):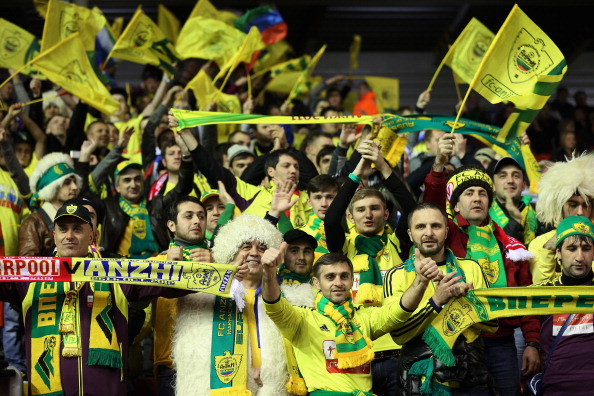 Anzhi Makhachkala fans will be allowed to hang a banner in support of their team at the Petrovsky stadium for Monday's clash at Zenit St. Petersburg, which is being played behind closed doors.
Zenit were ordered to play two games in an empty stadium as punishment for an incident in which a player was injured by a flare thrown from the Zenit end.
Anzhi's fans relation manager Zagid Kebedgadzhiev said that Zenit refused to let Dagestan supporters place the banner, but the situation changed after the pre-match meeting.
"Today there was a pre-match briefing, we raised the issue so that we were allowed to bring a banner to root for our team," Kebedgadzhiev said.
"The match delegate and Zenit security service gave us the green light after being informed about the content and size of the banner."
The home end will also be filled with banners and flags.
Anzhi will go level on 43 points with leaders CSKA Moscow if they win, while a Zenit victory means Monday's opponents will go into the winter break in joint second on 40 points.