Zenit 'regret' Shunin attack
621 //
18 Nov 2012, 18:33 IST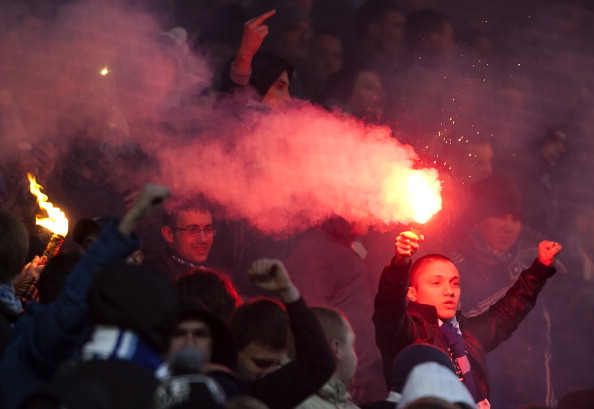 Moscow - Zenit St. Petersburg have expressed "regret" after a flare was thrown at Dynamo goalkeeper Anton Shunin, leading to Sunday's football match being abandoned.
The referee led the players off after 36 minutes when a smoke bomb landed near Shunin, and Dynamo said the goalkeeper would be hospitalised with an eye injury.
"We respectfully regret the health of one of the country's best goalkeepers, a national team keeper, has been placed under threat because of the obvious stupidity and irresponsibility of people in the stadium," Zenit said in a website statement.
"We wish Anton Shunin a speedy return to the squad and will do everything possible so that the culprits receive their deserved punishment."
The club emphasized that it did not control who was in the away end for the match and that ticket sales were "exclusively administered by the organisers of the match" at the Arena Khimki stadium near Moscow.
Zenit's supporters group criticised the actions of the "idiot" flare?thrower.
"We condemn the act of the person who threw a pyrotechnic from the away stand. We regard it as the unacceptable act of a provocateur or idiot," the group said in a website statement.
Zenit general director Maxim Mitrofanov said despite the fact the flare came from the away section of the crowd, it was far too early to establish the identity of the culprit, and that Dynamo should take the blame as hosts.
If authorities take action against Zenit, "it's possible that the decision will be taken that Zenit will cease their participation in the Russian championship," he said.