Much to the delight of the Fortnite community, the game's latest XP glitch is fairly easy and grants quick levels to players. Every once in a while, Epic Games accidentally releases in-game glitches that make players level up rapidly, and that's precisely what happened on Tuesday, January 3.
Epic released a brand new set of weekly challenges on Tuesday, allowing players to level up their Battle Pass. In total, they can earn more than 300,000 XP by completing these challenges, which will give them a total of four levels.
Interestingly, one of these challenges has helped the community discover a new Fortnite XP glitch. Thanks to this glitch, players can level up quickly while completing this challenge with very little effort.
---
The latest Fortnite XP glitch can be done in either the Battle Royale or Zero Build mode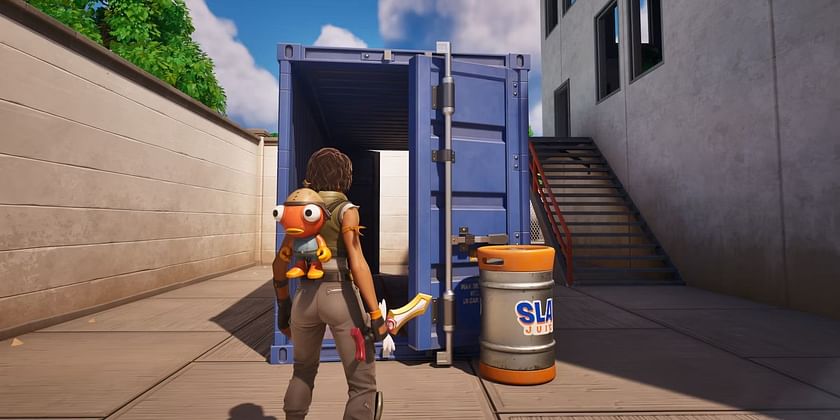 A new weekly challenge requires players to search containers while under the effects of Slap. As many players are already aware, Slap is very similar to Slurp as it grants effective health and can be found in barrels and consumables. Additionally, it grants players infinite energy for a brief period of time.
Generally, this new challenge would take some time to complete. It has five different stages and for every stage, players need to be under the effects of Slap. Fortunately, the Fortnite XP glitch mentioned below is perfect for completing this particular challenge and earning levels easily.
If you'd like to level up quickly, here are all the steps you need to take:
1) Land at a gas station and break Slap barrels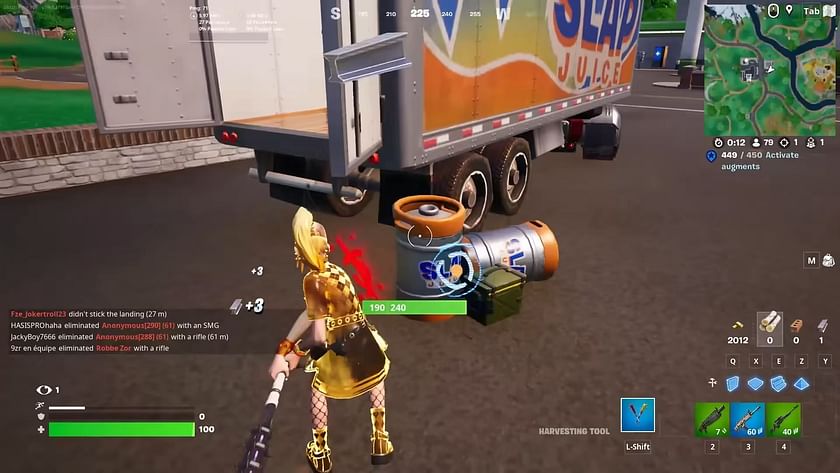 To benefit from this XP glitch and level up quickly, you will need to land at a gas station that has Slap barrels. Fortunately, almost every gas station in Chapter 4 Season 1 has these barrels, so there are multiple locations to choose from.
After you find some Slap barrels, you will need to break one of them. It's important to only break one barrel since you will require another barrel later on.
---
2) Grab a pump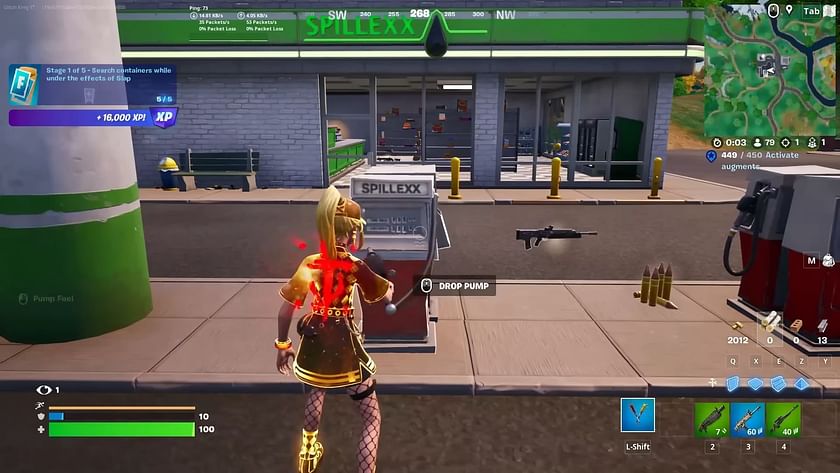 The next step you will need to take for this Fortnite XP glitch is to grab a pump and drop it. Once you do this, you will earn progress for the weekly challenge.
Due to some bizarre bug, the game registers the action of grabbing a pump as opening a container. Thanks to this strange issue, you'll receive progress for this challenge by simply grabbing a pump. Make sure to do this while under the effects of Slap or the glitch won't work.
---
3) Drop a pump and grab it again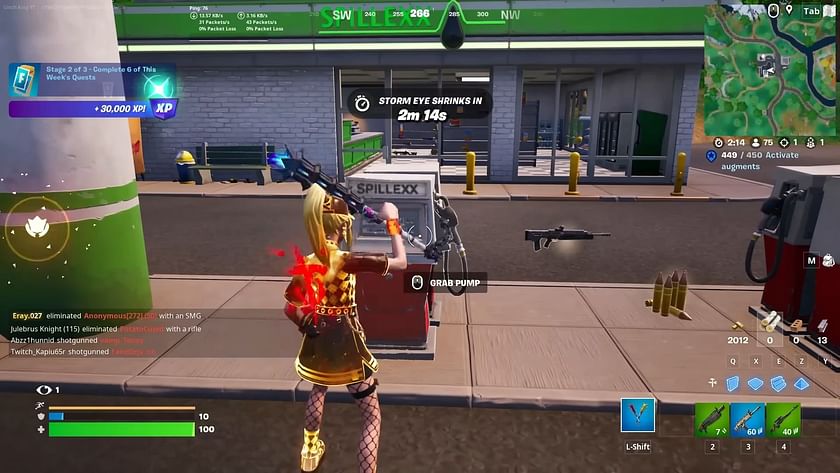 To quickly gain levels with this new Fortnite XP glitch, you will have to grab and drop the pump repeatedly. Ensure that you're under the Slap effect while doing so. As soon as the effect expires, go back to another Slap barrel, break it, and repeat the process.
By using your Interact button, you'll be able to complete all five stages of the challenge fairly quickly. Not only will you gain XP for completing every stage, but you'll also gain bonus XP for completing multiple stages at once.