The ability to get in-game items without paying real money makes redeem codes extremely desirable, with the Free Fire community constantly searching the internet to find new codes. Each new one consists of 12 or 16 characters, and Garena releases them frequently via the official social media handles of the battle royale title on special occasions like accomplishing milestones.
After players get their hands on a working code, they can visit the official Rewards Redemption Site and complete the redemption procedure to receive the relevant rewards. However, they must note the expiry dates and server restrictions that the redeem codes possess.
---
Free Fire redeem codes for free characters and gun skins (May 29, 2023)
You can receive characters and gun skins in Free Fire by using the redeem codes listed below:
Characters
Gun skins
FFCMCPSJ99S3
EYH2W3XK8UPG
V427K98RUCHZ
6KWMFJVMQQYG
MCPW3D28VZD6
XZJZE25WEFJJ
FFCMCPSEN5MX
MCPW2D1U3XA3
ZZZ76NT3PDSH
FFCMCPSUYUY7E
FFCMCPSGC9XZ
BR43FMAPYEZZ
UVX9PYZV54AC
HNC95435FAGJ
MCPW2D2WKWF2
NPYFATT3HGSQ
Note: The codes above have unknown expiry dates and server restrictions, so they may not work for everyone.
---
Guide to using redeem codes
Please follow the instructions below to employ the Free Fire redeem codes via the official Rewards Redemption Site:
Step 1: Open up a web browser of your choice and proceed to the Rewards Redemption Site. You can also get there right away by using the following link: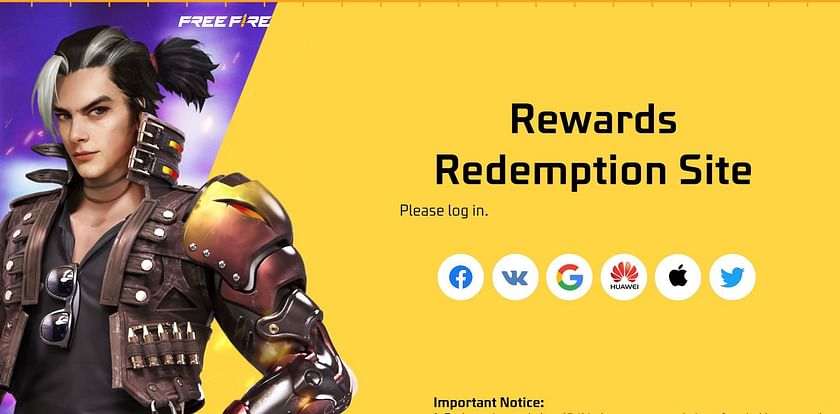 Step 2: Next, you will be asked to log into the website and use the platform connected to your in-game account. The options are Facebook, VK, Google, Apple ID, Twitter, and Huawei ID.
Since guest accounts are not supported on the website, you must link them to a platform to become eligible for using redeem codes. You can bind guest accounts by visiting the in-game settings.
Step 3: As the ultimate step, copy and paste the active redeem code and press the Confirm button. Double-check the code before clicking it, as typing mistakes will lead to a failed procedure.
Garena will deliver the rewards to your accounts through the in-game mail section if the code you entered is successfully redeemed.
Disclaimer: With Free Fire banned in India, players residing in the country are advised to stay away from playing the game. Nonetheless, they can still participate in the MAX variant since the same was not prohibited.
Check out the latest Free Fire MAX redeem codes here.