The recently released Logitech G435 may have left its contemporaries well behind the line when it comes to gaming headsets.
Today's technological and fashion-savvy youth are multitaskers, and they want gadgets that not only cater to their multiple needs and choices but also match their personality. They want products that do not restrict them with just usage but also compliments their personality.
The new Logitech G435 is a product meant for such people. Not only does the headset make a style statement, but it is also the perfect companion for multi-purpose usage. Be it playing games, listening to music, or taking calls, it is the all-rounder that everyone had been waiting for.
The gen z and young professionals love to play with their community to escape, de-stress, immerse themselves in adventures, and look great. Most importantly, they seek stylish, innovative, yet affordable products.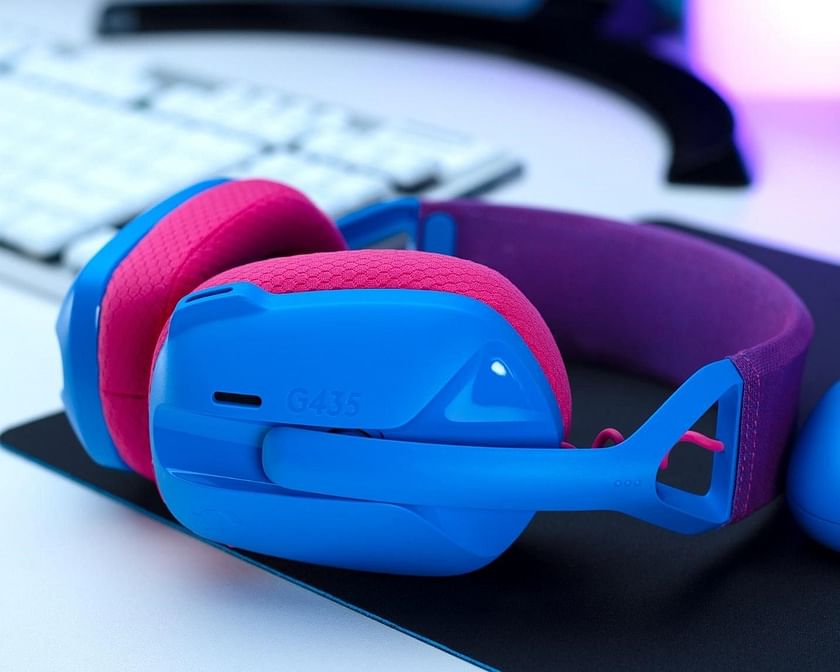 The Logitech G345 is a perfect companion for them, with its unique and distinctive looks topped with high acoustic quality. Logitech G435 offers a competitive edge to its users with an epic, immersive and explosive audio experience no matter where they play.
---
Unbound Connectivity
The Logitech G435 epitomizes the brilliance of Logitech G in every step when it comes to the overall quality and affordability - be it when you are working or when playing just for fun.
The combination of gaming-grade LIGHTSPEED wireless and low-lag Bluetooth® gives users the freedom to wirelessly connect to a PC, Mac, PlayStation 4, PlayStation 5, and Nintendo Switch.
By simply holding the mute button down for three seconds, one can easily switch between LIGHTSPEED wireless and Bluetooth to connect to a PC or receive calls.
---
Logitech G435 is a winner in terms of performance and looks
We all know how gaming sessions can get tedious at times, and an over-the-head type of headphones may not be the most conducive option.
But with the Logitech G435, players do not feel the headset's weight because it's so light and easy on the ears. Weighing at just 165 grams (5.8Oz), it's extremely lightweight and comfortable.
The Logitech G435 is lightweight and also sustainable, and highly durable. What is also amazing is that the G435 has an optional max volume limiter that can be activated to protect eardrums during extended use.
Not only does the headset offer exceptional sound quality, but it is also environmentally friendly as it is certified Carbon Neutral, which means certified carbon offsets to reduce the carbon impact to zero.
The 40mm drivers ensure that every note of sound is caught and every word of your teammate travels as clearly as possible. The two beamforming mics take away the use of a boom mic and capture the commands clearly, irrespective of the use on mobiles or PCs.
The headset offers an amazing 18 hours of playtime for listening to music or gaming. One can enjoy the wireless experience for 18 hours on a full charge.
The perk about living in a cozy flat with your family is the warmth you get, but it can get loud sometimes. However, the sound isolation on the G435 is amazing as it picks up only the sound it needs to.
While the noise cancellation is great, the way the mics isolate the background noise makes it perfect for smaller rooms and apartments. The modern beamforming mics are a great upgrade on the more traditional boom mics, which often reduces convenience.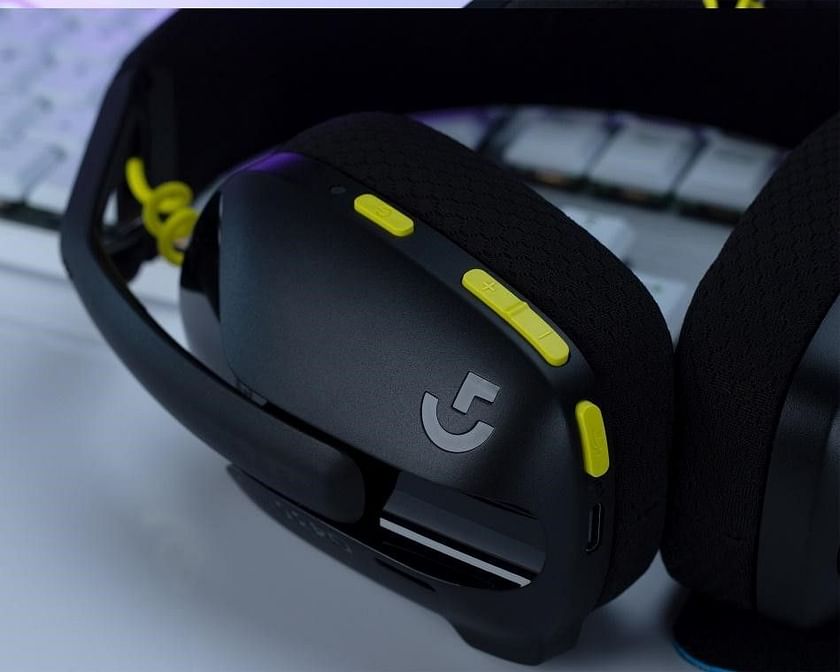 Overall, the Logitech G435 at Rs.7495 is excellent value for money. It also comes with Lightspeed wireless and Bluetooth, so users won't have to worry about tangling wires. One may not find any disconnection or latency issues, and every form of sound appears at the perfect moment as it should have.
The G435 comes in three head-turning colors:
Black & Neon Yellow
Off white- and Lilac
Blue and Raspberry
The colors feel amazing on the headset and truly help someone bring out their personality. The Logitech G435 Lightspeed wireless headset is a true piece of beauty.
It's light, efficient, and does its job with minimum fuss. There are no wires to worry about and no software to install. With the ease of use and brilliant features, there is no other multi-purpose headset like it.
The G435 is a testament to Logitech G's ability to craft masterpieces. It gives the freedom young ones like without giving up on the stylish aesthetics or the affordability quotient. Buy the G435 wireless gaming headset on Amazon.in