Indian Golf has hit new heights in recent years thanks to players like Anirban Lahiri, SSP Chawrasia and Aditi Ashok. Indians are doing much better abroad and good performances have turned into tournament wins at a much faster pace in the last 5 years.
Anirban Lahiri is a full-time player on the PGA Tour which means that there is Indian representation on all major tours across the world. Anirban and SSP Chawrasia also continually feature at the majors.
There has been a changing of the guard with players like Jeev Mikha Singh, Jyoti Randhawa and Arjun Atwal now approaching the end of their careers.
The rising stars of Shubhankar Sharma, Rashid Khan and Chikkarangappa are the future of Indian golf with Gaganjeet Bhullar and Shiv Kapur also enjoying a resurgence of sorts in the last two years.
In collaboration with sponsors, the Indian Golf Union has started concentrating on the grassroots level of golf. Programmes have been put in place to make golf a sport in schools and enrich the number of teenagers participating in the sport.
However, a very limited segment of the Indian population is exposed to the sport with access to golf courses being a major hurdle. In order to have a major champion from India, the sport will have to be played by the masses and better structures that will boost participation and learning will have to be put in place.
We caught up with the Asia-Pacific director of the R&A and the Director of Development of the Ladies European Tour at the recently concluded Golf India Expo to take their views on the state of Indian golf and the direction it's heading in:
Dominic Wall, Director, Asia Pacific, R&A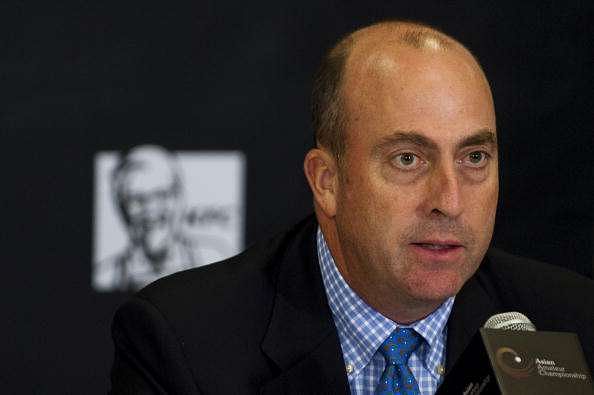 Q. How has Indian golf grown during your term as the director of Asia Pacific R&A?
"In the past few years, there have been number of good golf courses, junior programs, particularly in the south of India. That has resulted in a number of very good young players going on to the global scene. I think that's a start for Indian golf, but there is great potential to do more. A number of organisations are now keen on improvement on the grassroots level."
Q. What challenges has India been posed in it's rise as a golfing nation?
"Every country wherever you go has challenges, which can be overcome if you have the right system and right facilities in place. In India, some of the better players are not coming from the biggest cities, but they are coming from the smaller cities where they get more opportunities to develop and grow within the game."
"The challenge is to consolidate what's happening and the different bodies to come together. There's a fragmentation at the top; you've got a number of different organisations doing a good job, but they need to work more closely together. Indian Golf Union, the PGTI, the PGI, the National Golf Academy, Women's Golf. I think there is an opportunity for those bodies to embrace the sport globally and work together on behalf of Indian golf rather than on behalf of their own organisations. If that could happen, it will be a big positive for Indian golf."
Q. How has the entry of golf into Olympics given a boost to the sport?
"With the re-entry of golf into Olympics, there is now more assistance and support to golf across the world. What golf being an Olympic sport does that it legitimises golf in people's eyes as well as governing bodies. Olympics provides a great platform. Individual bodies within each country have to take this opportunity to grow the sport."
Q. Your assessment of the future of Indian golf?
"India has a strong and positive future in golf. There are young and exciting players coming through, like Aditi, Anirban Lahiri, Rashid Khan, SSP Chawrasia. Once a few good players come through and show that they can compete on the global stage, young players look up to them as role models. This stands Indian golf for a great future."
---
Mike Round, Director of Development, Ladies European Tour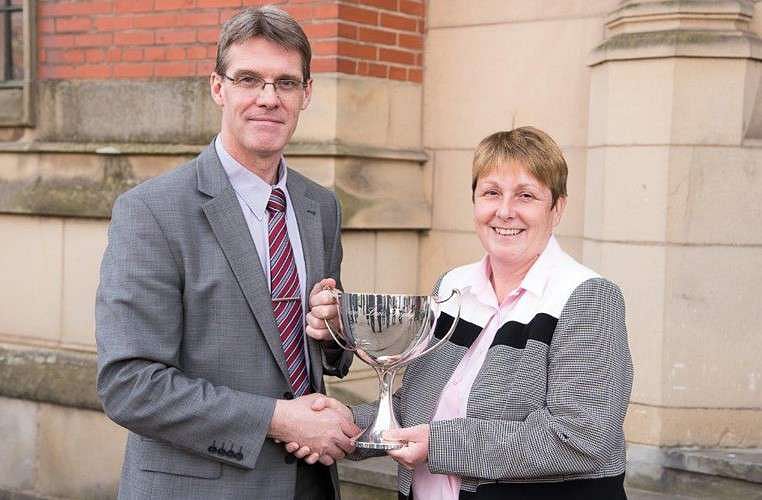 Q. What's your assessment of Indian women's golf compared to women's golf around the world?
"In producing players like Aditi, it has been seen that there is a lot of potential in Indian golf, which is not a lot different from other countries in that they are engaged in attracting more women and girls to the sport. The same opportunities exist in India. We must try and find a way with all the relevant bodies collectively coming together and then devise a well-structured plan which would allow women's golf in India to move forward."
Q. Can you explain the magnitude of Aditi Ashok's achievements?
"Women's sport generally suffers from lack of visibility and lack of media coverage and when you have someone like Aditi [Ashok] coming along then that captures the attention of the media and increases the profile of women's golf. Her success might have impacted a lot of people into taking up golf in India."
"I think its difficult to make like-for-like comparisons with other countries because different countries have different starting points. It's about looking around and seeing what can be implemented in India. Let's understand what the scene in India looks like now and let's learn, which will help us make good decisions."
Q. Your thoughts on the potential of Indian golf?
"Without a doubt, potential exists in Indian golf. The aim is to have equal participation of men and women in Indian golf, as has been the aim in other countries as well.""Indian female golf will have moved on from 2016 Olympics to next Olympics, Aditi Ashok's profile will have inspired aspiring golfers to work a bit harder."