Donald Trump, the former United States president, teed off at a LIV Golf Pro-AM on Thursday, May 25.
Trump, who is an avid golfer and even owns a golf course, is a big figure in the golf world and has thrown his lot in with LIV. This is not the first time and will probably not be the last time he interacts with the controversial league.
Trump sent a hard shot off the tee to begin his day. He was dressed in his familiar "Make America Great Again" red hat as he prepares to showcase his skills on the greens.
According to USA Today, the 45th president praised the league, saying:
"I think the (PGA) Tour made a major mistake by playing games. They have unlimited money, and they love it. And it's been great publicity for Saudi Arabia."
The former president also added that he likes the courses they use and wants them to consider Trump National. He continued:
"I think I have the best courses. It's the best course in the tri-state area. It's the best course. It's not even a contest. I think it's one of the best properties anywhere in the world. You have the Potomac River. Not just any river. You have the Potomac River. There's no other golf course that can be on the Potomac. And certainly no other golf course like this."
Trump will spend the weekend with Greg Norman and other big LIV Golf people.
---
Donald Trump was always an LIV Golf supporter
LIV Golf has been controversial from the start, but it always had one of the most powerful people in the world's support. Former President Donald Trump never criticized the league and was always a supporter.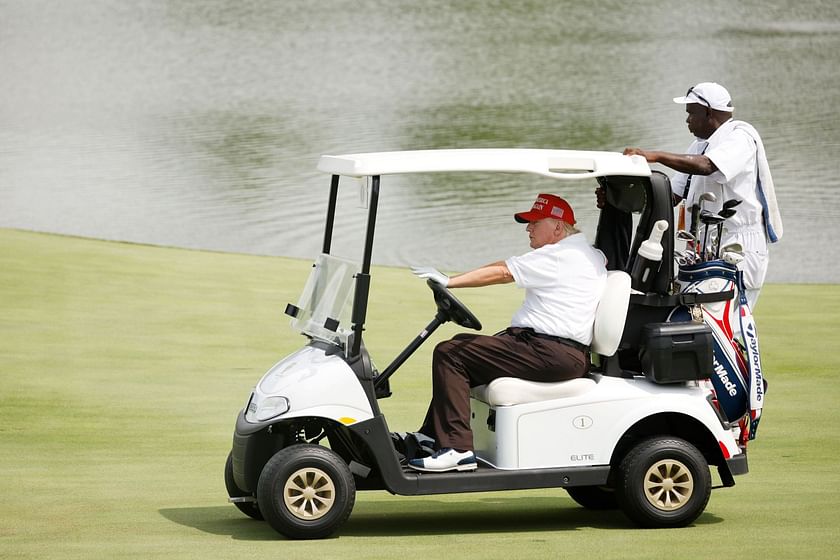 In fact, he thinks they're a better league than the PGA Tour, according to Golf Channel:
"Ultimately, I think, maybe, something gets worked out [between the PGA Tour and LIV Golf]. [LIV Golf are] really good people. Something could have been worked out so easily, but the Tour decided to, as Richard Nixon said, stonewall it."
Trump played with Brooks Koepka and Sergio Garcia last year and predicted that more top players would make the transition:
"A lot of other people are coming over. Big names, they're coming over. The star system is very important in sports. If you don't have the star system, you're not going to be successful."
A few months later, it seems as if his prediction was correct as the league continues to grow.