A lawsuit filed against the PGA Tour will no longer include Bryson DeChambeau's name. The LIV Golf star has decided to withdraw from the lawsuit and instead focus solely on his game right now.
DeChambeau's agent confirmed this in a text via Golfweek:
"Bryson has made the decision to remove himself from the ongoing litigation between LIV Golf and the PGA Tour. Bryson wants to solely focus on competing at the highest level week in and week out. He will continue to support the growth of golf and its expansion on a global scale, contributing both on and off the course as a positive influence on the game."
When asked why he removed his name, fellow LIV star Matt Jones said there was "no reason at all."
Just a few months ago, DeChambeau said that he was still in the lawsuit because the PGA Tour allegedly owed him $1.75 million from his Player Impact Program payout, which was about half of what he was due. He said:
"It's not about the money, it's about the principle. It's the way you deal with situations."
Evidently, he's reconsidered his stance. Phil Mickelson initially filed the suit and quickly gained 10 other golfers. Bryson DeChambeau and others have since removed themselves, though.
It was initially filed against the PGA Tour for attempting to monopolize the sport and discourage competition from other leagues (LIV Golf). The lawsuit was filed in August 2022, and LIV itself joined as a fellow plaintiff.
---
Bryson DeChambeau once experimented with weight gain
In 2022, Bryson DeChambeau decided to shake things up. He decided to add 50 pounds in an effort to become the longest driver on the PGA Tour. It worked in that aspect as he did become the Tour's longest driver, but it had untold consequences.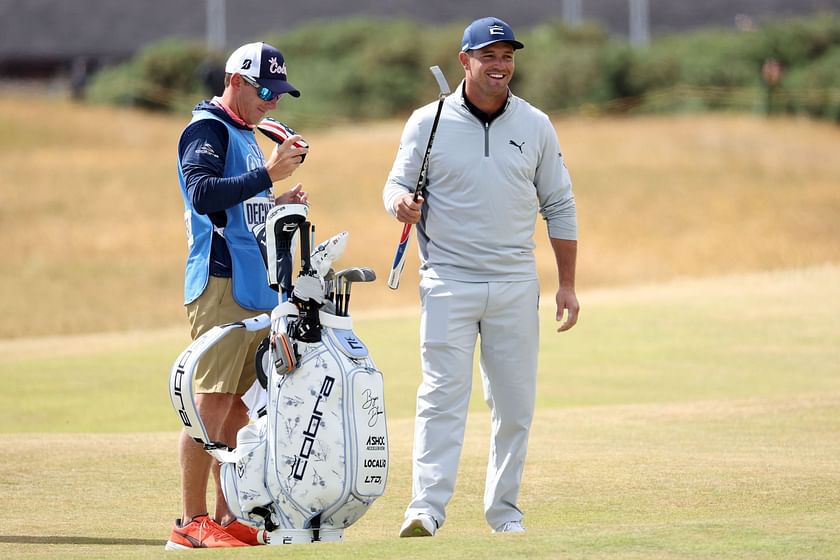 He admitted that he got severe mood swings from it and said via Golfweek:
"I ate things that were not great for my system that I was very sensitive to and ultimately it got to the point where it was a little bit too much. I ate improperly for almost a year and a half and I was starting to feel weird, my gut was all messed up and so I went completely healthy and went on a Whole-30 diet, got a nutritionist. I was super-inflamed."
DeChambeau added:
"I start out with going to each side and then from there I best fit what works for me. It's a decent way to live life, it can be a tough one at times because it's such extremes but if you don't know one side of the coin to the other, I mean, how can you ever figure out what works best for you? That's what I've done with my life so far."
He admitted that he played pretty poorly after it and quickly hired a nutritionist to get back on track. He is now back to a healthy weight and playing better, so the length on his drive wasn't as important as it seemed.