The LIV Golf vs. PGA Tour debate rages on. While LIV continues to grow in popularity, it can be argued that it's taking some of the fans away from the PGA Tour.
For example, the American Express Golf tournament is one of the biggest events on the PGA Tour. This year, it lost a huge chunk of viewers and was outdone by every single LIV outing from 2022.
LIV Golf Insider tweeted:
"With only a few known names atop the leaderboard, [The American Express]' viewership was down 22% vs [last year]. They lost roughly 360,000 viewers. That's a significant change. To put that in perspective, LIV Golf doubled [The American Express]' views in all 8 2022 events. The weekly trend continues."
The PGA Tour is likely not in any danger of becoming second fiddle to LIV, at least not right now, however, this is a worrying trend for the Tour. They want nothing more than to see LIV go away. The rivalry has not been good for them, so they would like LIV to fizzle out. It's clear, however, that there's a lot of people interested in the rival league.
2023 is going to be a big year for LIV as they're set to expand their schedule to 14 events, up from the eight they held in 2022. They're also adding more talent, like Mito Pereira and others.
They're still a long way away from challenging the PGA Tour like they intended. Everything can also still fall apart at a moment's notice with the finances and the reputation of the league in question. Nevertheless, the public perception appears to be good and fans clearly like watching LIV events.
That should continue this year with more coverage, more players, and more fans, which is not exactly good news for the PGA Tour.
---
What's next for LIV Golf?
The viewership has been huge for LIV. They're trending in the right direction, so Greg Norman's new league might get to a stable point in 2023. They need a television deal to cement that and it would also be excellent if they could get the OWGR rankings to recognize their events, but that isn't very likely at this point.
They did score a win when Augusta National decided to let LIV Golf players participate in the Masters for 2023, but they're still a long way away from that being the case in other majors.
For now, they're still looked down upon, but things do appear to finally be trending upwards.
---
Results of The American Express 2023
The American Express may not have had as many viewers this year, but it still boasted excellent golf.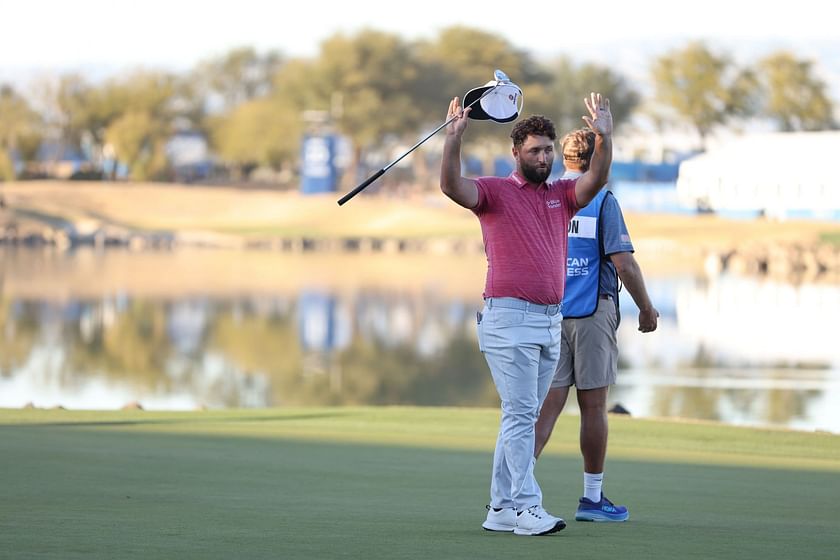 Jon Rahm and Davis Thompson played excellently, topping the leaderboard. Here's how the rest of the contenders looked:
T1. Davis Thompson, Jon Rahm (-23)
3. J.T. Poston, Christiaan Bezuidenhout (-19)
T5. Tom Kim, Harry Higgs, Sam Burns, Taylor Montgomery (-18)
T9. Dylan Wu, Chris Kirk, Patton Kizzire, Sungjae Im, Robby Shelton, Scottie Scheffler (-17)
Rahm continues his ascent up the OWGR leaderboard with an excellent showing here.