Henrik Stenson, the former Team Europe captain for the Ryder Cup, is confident that the courts will rule in favor of LIV Golf and its members.
The lawsuit is about whether or not LIV Golf members can rejoin the PGA Tour or the DP World Tour.
Stenson cited the decision by Augusta National to allow LIV golfers in as a big reason he's confident, per GolfByTourMiss:
"Pretty confident and if you ask me, I think it's the right decision. I guess the R & A were kind of hinting this way in saying LIV players would be eligible for the '23 Open, and more-recently Augusta National indicated all qualified LIV players can play the Masters."
He believes the game of golf needs unity and this is how they can achieve it:
"I think with everything that's gone on, the majors are in a position where they are going to get everyone in the top of the game playing together, and that's what we want to have, obviously as many weeks as you can on a normal basis. It's never really been that way because players have been spread out along different tours and around the world."
If the courts do not rule in his favor, then it could be Stenson's last appearance on the DP World Tour:
"Yeah, that would be potentially a shame if the court ruling goes there, but I'm not going to think too much about that beforehand."
He added:
"I'm here to enjoy these two weeks and start up my season and see where we go from there. Though that could also be the same case for me in America, as I could have played my last PGA Tour event depending on what happens. But I'm not the one calling the shots on that."
Augusta National said something similar when they decided to allow LIV Golf players to participate, saying that the game of golf should be above the petty differences.
Henrik Stenson believes it's the major tournaments that unite golf and that everyone should be able to play:
"It is the major championships that bring all the players together, and you'll see who is playing the best golf and they are going to get that attention, and rightfully so."
Golf can't reasonably say the best of the best are participating in a major when LIV golfers aren't allowed to.
The divide between the PGA Tour and LIV Golf, with Henrik Stenson firmly in the middle, has never been wider. It could come to a head in the coming weeks with a court case that could change golf forever.
---
Who replaced Henrik Stenson as captain of Team Europe?
Due to his move to LIV Golf, Henrik Stenson was suddenly removed from the captainship for Team Europe. This is a big part of the lawsuit that is currently ongoing.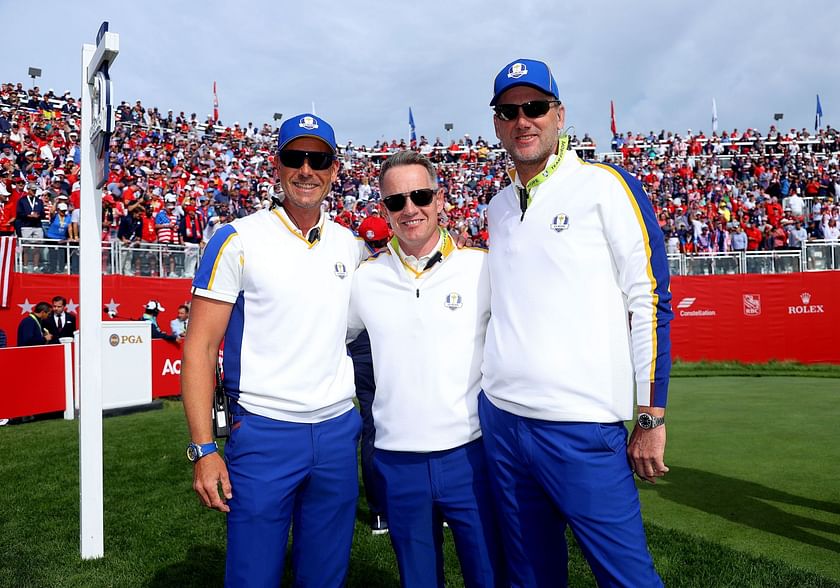 He was quickly replaced by Luke Donald, who might end up leading a team made up of several LIV Golf players, including Henrik Stenson. It could be a very interesting Ryder Cup.