Jon Rahm made an impressive comeback at the Masters. He began the opening day of The Masters on Thursday by four-putting, but ended the first round tied for the lead with a -7. He continued his epic turnaround all the way to the final day, where he ended up winning by a somewhat comfortable four strokes.
After his inauspicious start, the golfer admitted that Seve Ballesteros was someone who helped him. He was reminded of the iconic quote from the two-time Masters winner while he was struggling.
Rahm said via Golf.com that Ballesteros inspired him:
"I remembered Seve's quote. I think it was here at the Masters, right, when he four-putted. I just kept thinking to myself, 'Well, I miss, I miss, I miss, I make.'"
He also added in the wake of his victory:
"It still hasn't really sunk in yet. I'm looking at the scores and I still think I have a couple more holes left to win. Can't really say anything else. This one was for Seve. He was up there helping, and help he did."
It ended up being exactly what Jon Rahm needed. Ironically, because Rahm was the 49th player to register, his caddie Adam Hayes got to wear number 49. Sunday's final round came on 4/9, which is also Ballesteros' birthday.
The final round was also decades to the day since Ballesteros' second Masters win in 1983.
A fitting time for Rahm to win what may be the first of many major victories at Augusta National.
---
Jon Rahm prepared to continue on winning ways after 2023 Masters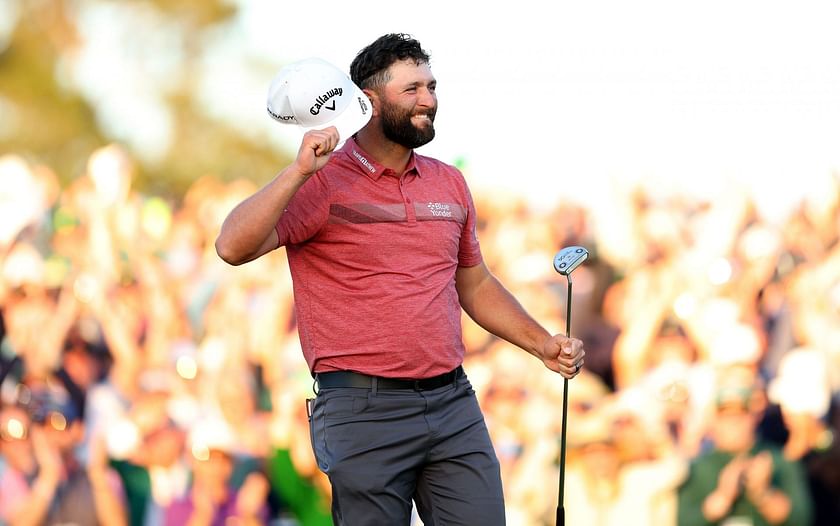 One would possibly expect Jon Rahm to revel in his victory for a little while. After winning the Masters, no one would have been surprised if Rahm had withdrawn from the RBC Heritage, like Rory McIlroy did.
Instead, Rahm will be at the Heritage and ready to continue winning. He said via Yahoo! Sports:
"Monday I was extremely tired. I don't know how else to say it honestly. I was not very useful in any sense and I tried to be a dad as much as possible. We stayed one more day in Augusta and just tried to relax, had a family day, and yesterday, we flew here."
He continued:
"(It was) not the celebrating some people might think I'll be doing. That will take part next week. It was a very demanding week, a lot going on with the weather and a lot of fighting and a lot of work mentally obviously. So it's going to take a little bit to get to a good spot, but I'm feeling good."
Despite the obvious comedown, Rahm is ready to go for RBC Heritage. He's probably going to do pretty well, though winning an event after the Masters is a tall task.
He did consider withdrawing, but decided against it:
"Talking to Kelley (his wife), I put myself in the shoes of not only the spectators, but the kids as well. If I was one of the kids, I would want to see the recent Masters champion play, good or bad, just want to be there."
For better or worse, Jon Rahm is going to play the next tournament.
Edited by Akshay Saraswat