The Charles Schwab Challenge is an invitational tournament with a 120 players official field. It follows the most traditional format of PGA Tour tournaments, i.e. Stroke Play. More precisely: 72 holes in four rounds, with a cut after the first two rounds and the victory going to the golfer with the fewest strokes.
Its "invitational" status does not detract from a very rigorous system of conditions for inclusion in the tournament. There are 15 eligibility criteria for the Charles Schwab Challenge, which are set out below:
Past Champion member
Winner of the past five editions of THE PLAYERS Championship
Winners of the past five editions of the PGA Championship
Winner of past three editions of the World Golf Championships event, the Arnold Palmer Invitational, the Memorial Tournament and the Genesis Invitational
Past two years PGA TOUR tournament winner
Member of most recent U.S. Ryder Cup team
Member of the most recent European Ryder Cup team
Member of the most recent International Presidents Cup Team
Players selected by the last edition winner of the Charles Schwab Challenge
Top 15 and ties from the previous edition Charles Schwab Challenge
Sponsor exemptions (various)
Top 50 of the Official World Golf Ranking
Top 80 on the prior season's FedExCup standings
Top 80 from year-to-date FedExCup standings
Below 80th from year-to-date FedExCup standings
The 120 players are grouped in trios to play the first two rounds. Each trio will have one starting round on hole one and another on hole 10. After the first two rounds, there is a cut that is made by the top 65 players, plus ties.
---
The Charles Schwab Challenge after the cut
After the cut, the players who manage to continue during the weekend in the Charles Schwab Challenge are reorganized in pairs (and trios, if necessary) according to their performance in the first two rounds. The same selection criteria are used to define the tee times.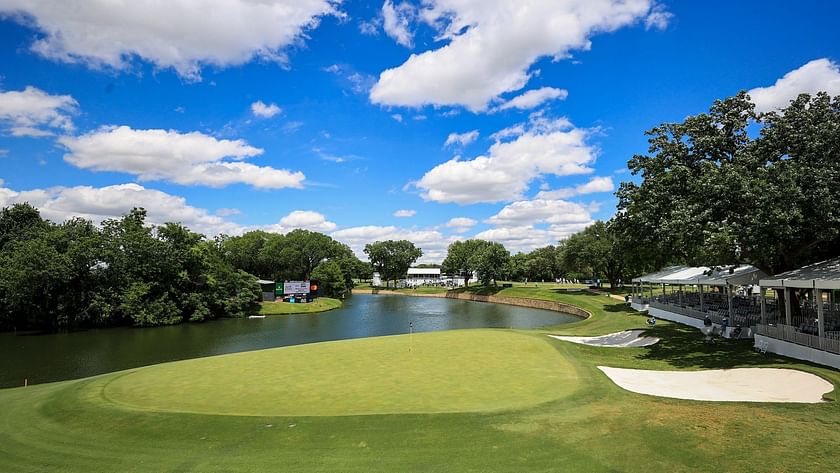 Naturally, the player who completes the 72 holes with the fewest strokes wins the tournament. In the event of a tie for first place, it will be defined by play-off matches.
The play-off will be played with the usual rules of the PGA Tour, that is to say, the tied players will have to play the 18th hole in a sudden death system.
The tournament, originally named Colonial National Invitational, is played at the Colonial Country Club at Fort Worth, Texas. It is an 18-hole, par-70 course, with 7,209 yards of playable surface.
The defending champion is Sam Burns and the record for the tournament (72 holes) belongs to Zach Johnson, with the 21-under 259 he made when he won the 2010 edition. Both Burns and Johnson are currently playing the 2023 edition.