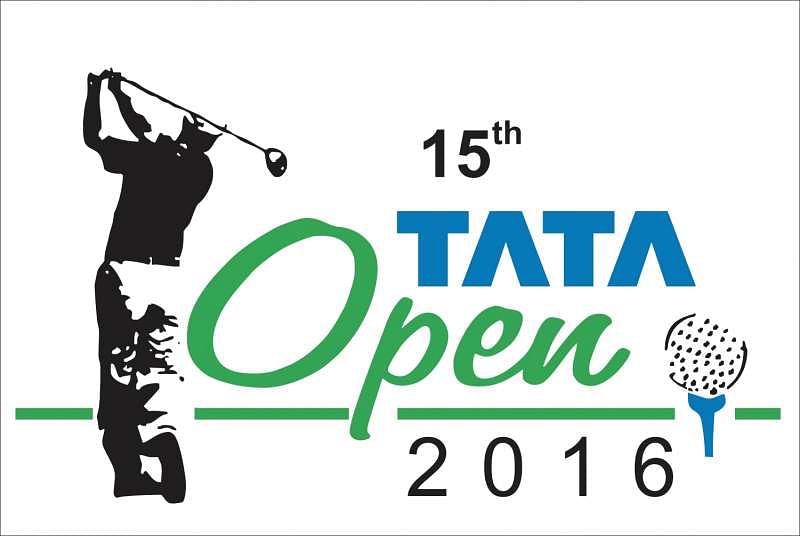 Shubhankar Sharma came out hot out of the blocks on Friday in the 2nd round of the TATA Open here in Jamshedpur. The DLF Golfer shot a spectacular 8 under par - 63 to take the outright lead at 15 under par - 127 at the halfway stage.
Md Zamal Hossain Mollah of Bangladesh matched Shubhankar's 63 to be 3 shots behind and with in striking distance of the leader. He finished the day at 12 under par-130.
Shubhankar birdied his first three holes of the day on the 10th, 11th and 12th holes after he started from the 10th tee. He then went on to birdie the 15th, 16th and the 18th holes to make the turn at 6 under par. At this stage, he looked like he was running away with the tournament but only two birdies on the inward half meant that the tournament remained up for grabs should someone really take advantage of moving day on Saturday.
He produced a flawless round which had 8 birdies but also a few missed opportunities. The key aspect of his 2nd round was that it was a clean round that had no blemishes on the scorecard.
Speaking to Shubhankar after the round, he said, "I started really well today unlike round one. The birdie on the opening 10th was perhaps the highlight of my round. I was in a tough position on the 10th having landed my tee shot on the right and was staring at a bogey there as I didn't have a full backswing for my approach shot. But I recovered really well by landing it on the edge of the green before chipping-in to extract a birdie from nowhere."
"The spell of birdies on the first three holes really got me going. My chipping and putting were top class. I missed just two greens today. It's always great to fire two good scores at the start of an event. It sets up the tournament for you.
Also Read: What's in the Bag: Shubhankar Sharma at the TATA Open
"My mindset was to reach double-digits in the beginning of my round. I had a good start to the round and I kept backing myself to keeping hitting greens and attacking flags and keep giving myself birdie opportunities."
"I hit it to 4 feet on the 15th to start another birdie run and 6 under par through 9 holes was nothing short of a dream start. I knew I was playing well and my putter was working really well for me today."
"I will try and set another target for myself over the next two rounds as I am aware that anyone can shoot an 8 or a 9 under round on this golf course and appear out of nowhere. I realize the importance of staying focused despite the terrific start. I want to continue playing with the same aggressive mindset."
---
Md Zamal Hossain Mollah, who started his round at 5 under par, produced an amazing round of 8 under par-63 that included 9 birdies and a bogey. He missed a three footer for birdie on the last that would have given him an extra boost heading into tomorrow.
His iron-play was exceptional as he produced quality approaches into par 4's and gave himself birdie looks from within 5 feet on 5 holes, all of which he converted. Zamal, who entered the tournament in high spirits at the back of his T-15th finish at last week's Panasonic Open, an Asian Tour event, is a two-time winner on the PGTI and last won an event at his home course in Dhaka in 2012.
"I wanted to focus on hitting it good off the tee and I knew I would get plenty of chances if I could do that. I hit 17 greens in regulation today and made a 3 putt on the 3rd which was the one hole I spoilt. It is a short golf course and the focus has to be on the tee shots," he reiterated.
Also Read: Daily Wrap-up: Round 1 at the TATA Open
"My game has been shaping up well of late. The top-15 finish in Delhi really lifted my confidence. I only had two bad holes today. I missed only one green and putted extremely well. I hit a very good shot on No. 12 which nearly went in for a hole-in-one."
"I've been in good positions previously but have not played well on the final day on many occasions. That is something I'm looking to improve upon. It's now about having a good second half of the tournament and playing my best, the rest is out of my control."
---
Abhijit Singh Chadha carded a bogey-free round of 67 to sit at 9-under-par-133 in third place. He drove the green on the par 4 fourth hole and made a 15 footer for an eagle which got him into red numbers for the day. He parred his way in until the 16th and 17th holes where he collected two more important birdies to eventually finish at 4 under for the round.
In a post-round interview, Abhijit said, "I played consistently today and was happy with the way I dealt with the trickier afternoon conditions as compared to the morning conditions yesterday. I felt the golf course was a little firmer and the greens were a little faster."
"It's a not long course at all and I can take advantage of my length around here. I hope to play aggressive golf to give myself a chance heading into the final round. Shubhankar is quite far in front and I know that I will have to produce my best if I have to catch him."
"I have taken it a little easier this year and have had family commitments. I want to play solid Golf over these last two weeks and gain some momentum going into the Asian tour Q-school. My confidence is up and I feel my game is in a good state, so I want to try and get a win before the end of the season. I got my Asian tour card in 2014 so I would love to finish in the top -5 at the Q-school and get myself into quite a few events on the Asian tour next season."
---
The cut line sat at 1 under par-141 after the two rounds and 54 professionals made it to the weekend.
Shamim Khan (68) of Delhi, the Rolex rankings leader, finished the day tied for 12th position at six-under-136.
Defending champion Mukesh Kumar (70) of Mhow closed his second round at one-under-141 and scraped through in tied-44th place.
Also Read: Tour Insider: In talks with the leadng candidate for the PGTI Emerging player of the year award, Veer Ahlawat
Among the notable names that fell below the bubble were Bengaluru's Chikkarangappa (even-par-142), local lad Karan Taunk (two-over-144) and Delhi's Honey Baisoya (seven-over-149), who is currently third on the Rolex rankings.
Jamshedpur's Kurush Heerjee was the highest-placed amateur after the first two rounds. He totaled eight-over-150.
---