Gymnastics Ireland has issued a statement apologizing for an incident that occurred in March 2022, where a young black gymnast allegedly experienced racial discrimination during the GymStart event.
The incident took place 18 months ago, with the gymnast not being awarded a medal even though every other athlete received one. Despite not receiving the medal, she continued to smile.
Gymnastics Ireland had promptly initiated an investigation and contacted the competitor's family to apologize to them. The issue was transferred to the Sports Dispute Solution Ireland; both the parties went into mediation and agreed to a resolution by August 2023.
The authority acknowledged that they had identified the person responsible for the alleged racial discrimination. They accepted the action but explained that it was unintentional and had rectified the mistake as soon as they realized it.
The individual had requested an opportunity to apologize in person, but the family declined. Later on, a written apology was issued by the individual to the competitor as well as their family. The young competitor was offered the medal before she left the area of play.
The gymnastics world has been dominated by a Black woman for years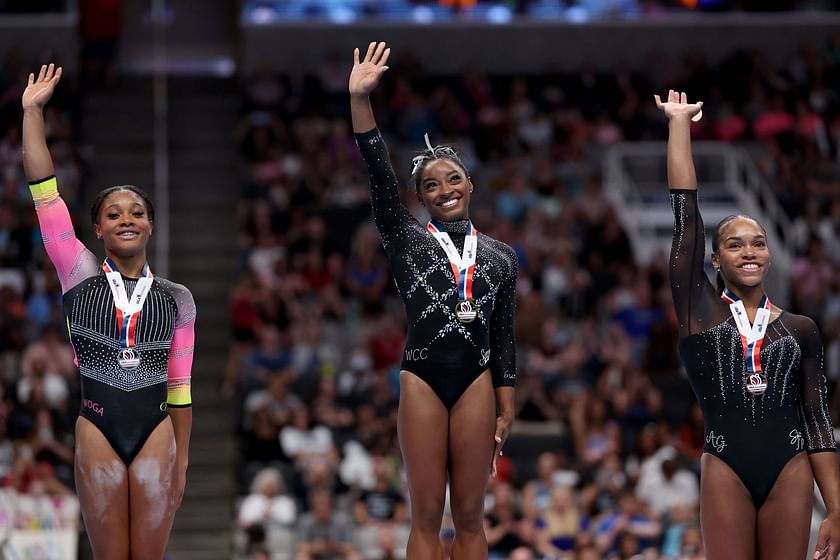 The world of gymnastics is currently under the huge influence of a Black woman, Simone Biles. An African-American woman, Biles is the most celebrated gymnast in the world, with a total of four gold Olympic medals, one silver Olympic medal, and two bronze medals in her list of accolades.
Biles has accumulated a total of 19 gold medals, three silver medals, and three bronze medals from the world championships. The 26-year-old is the only female gymnast who has landed the Yurchenko double pike vault.
In a recent interview with The Insider, Biles expressed the challenges that a Black woman athlete has to go through during her journey. She believes that for a Black female athlete, being simply great is not enough.
"As a Black woman, we just have to be greater," Biles said. "Because even when we break records and stuff, they almost dim it down, as if it's just normal," she expressed.
After stepping down from the finals of the all-around event at the 2020 Tokyo Olympics to prioritize her mental health, Biles made a comeback at the 2023 U.S Core Hydration Classic held from August 4-6, 2023. She will be competing next at the 2023 World Artistic Gymnastics Championships in Antwerp, Belgium.