Ozempic is an antidiabetic medication usually used for the treatment of type 2 diabetes mellitus and obesity.
The drug was developed by pharma giant Novo Nordisk in 2012. It's also sold as Wegovy and Rybelsus. The scientific name of the drug is Semaglutide.
---
Ozempic for Weight Loss
Semaglutide increases insulin secretion and helps reduce blood glucose level. Side effects of Ozempic include nausea, vomiting, diarrhea, abdominal pain, and constipation.
It's a drug approved by the US FDA for diabetic people. The drug is effective in glycemic control and reducing BMI in obese individuals. Pharma companies brand this drug as a weight loss medication rather than a diabetic drug.
---
Ozempic Weight Loss before and after Pictures
Here are ten transformation stories that might surprise you:
Shannon Natalia & Madison Peoples
Shannon Natalia struggled with lipoedema, which is a painful, abnormal build-up of fat in the legs and arms.
She has a massive fan following on social media sites Tiktok and Instagram. Known for her body curves and unique poses, she gained more popularity after her recent transformation. Natalia lost about 20 kg of weight with the help of Ozempic.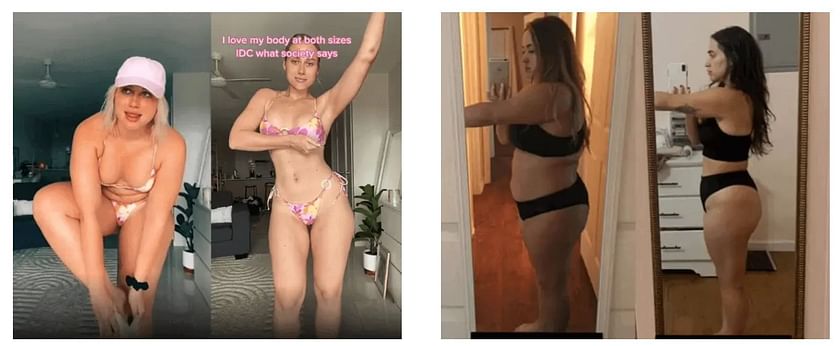 Madison Peoples, meanwhile, followed a strict diet and worked out up to four times a week along with her prescribed doses of semaglutide.
She spent eight months using semaglutide prescribed by her doctor and saw a surprising difference in her appetite within the first month. She's not diabetic and has lost about 42 lbs of bodyweight in eight months.
Mez Maraki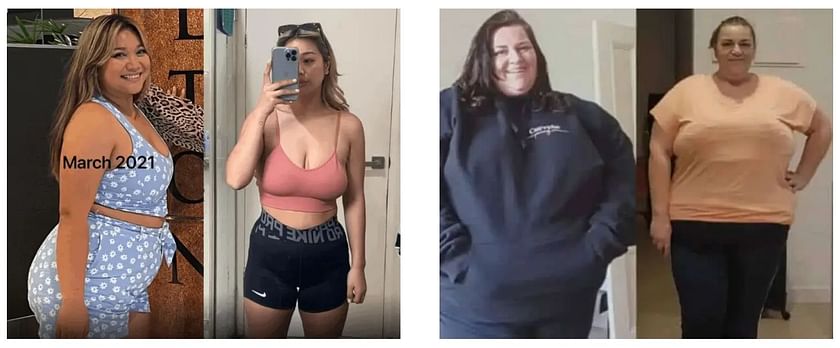 Mez Maraki followed a five-month semaglutide medication journey when she weighed around 139 kg. She lost about 18 kg and is still losing weight. She regularly posts her progress on social media.
It's not just TikTok users, even certain celebrities are known to use semaglutide for fat loss and weight management.
Mindy Kaling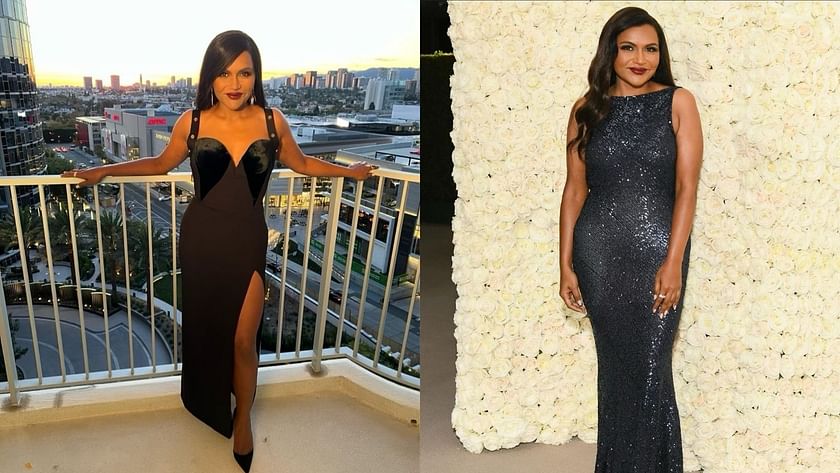 Popular actor Mindy Kaling is also known to use Ozempic for weight loss. Although she never admitted to using semaglutide, it's widely rumored that Mindy Kaling organizes parties to take this drug.
# Adriana Kelly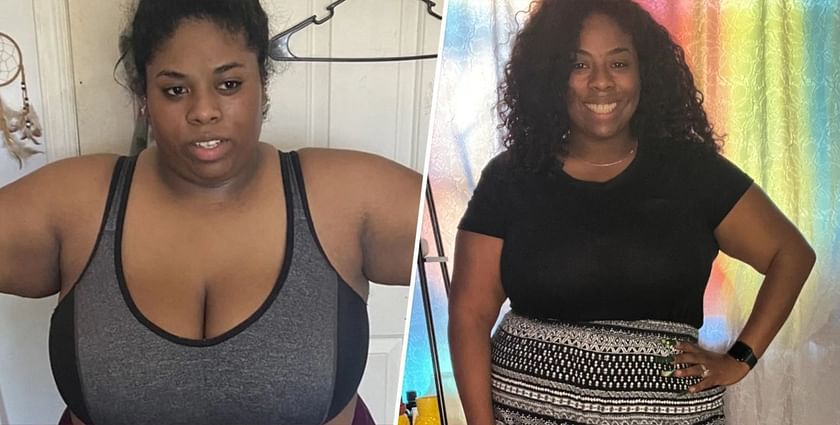 Adriana Kelly, a 25-year-old social worker, reached 280 pounds last year. That led to an increase in strain on her joints, knees, and back, leading to injuries.
The results are amazing, and the pictures say for themselves. Kelly is proud of her transformation and maintains a healthy diet and exercise routine for better health.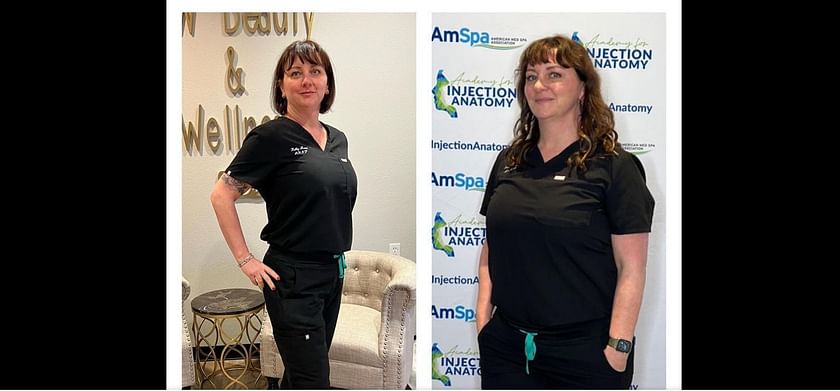 Although the results of semaglutide are promising enough, a balanced diet and regular exercise are essential for weight loss and body weight management.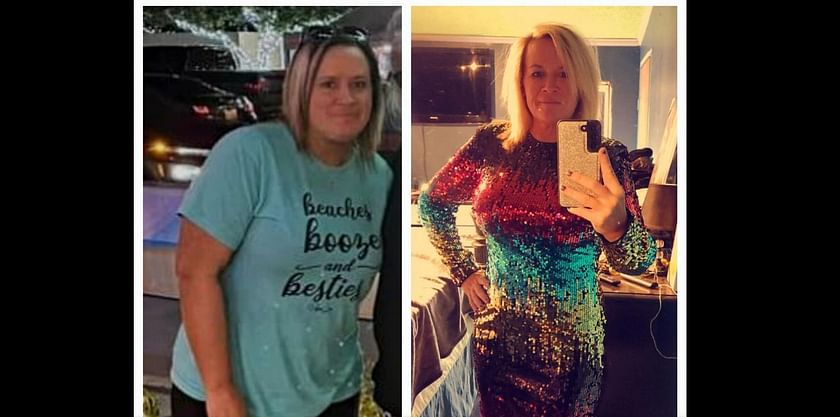 Few others
Let's take a look at yet another transformation result of this wonder drug: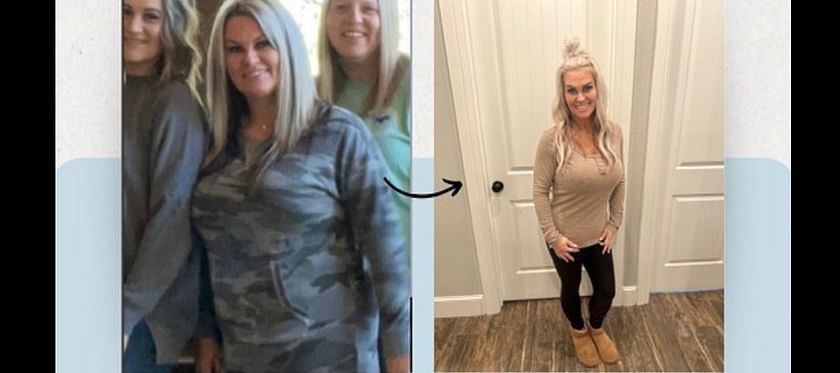 Here's another transformation picture that might surprise you: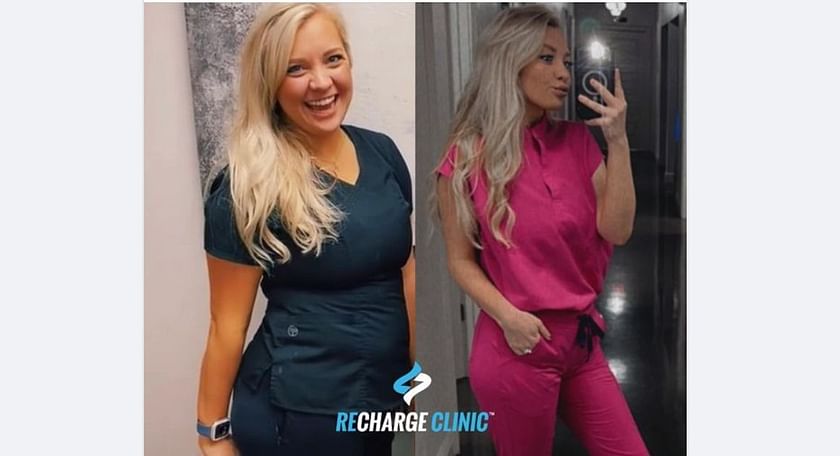 ---
Side Effects of Ozempic
There are several side effects of this drug. Some of them are discussed below. Even though semaglutide is frequently used to treat patients affected by type 2 diabetes, there are a lot of side effects associated with its intake. Ozempic frequently causes the following effects:
Mild headache
Fatigue
Nausea
Diarrhea
Constipation
Itching,
Irritation
inflammation at the injection site
Despite these very minor side effects, Ozempic is also associated with a risk of thyroid cancer and pancreatitis, but the occurrence is very rare.
Proper medical advice and safety precautions should be taken before starting this medication. If you experience any severe allergic reactions, like severe nausea, vomiting, wheezing, difficulty breathing, or swelling of the face or tongue, get immediate medical attention.
---
Indranil Biswas is a nutritionist and personal trainer with a diploma in dietetics and personal training with a specialization in sports nutrition and strength training.
---
What do you think of this story? Tell us in the comments section below.