The Vegas Golden Knights made history by becoming the 2023 Stanley Cup champions after defeating the Florida Panthers in the final. The supporters' contentment is at an all-time high, and the city of Vegas is overflowing with joy and folded in decorations.
Various splendid moments have been captured on camera during the Vegas Golden Knights' Cup celebrations. However, one of the glorious moments captured on camera was the formation of an army of drones in the shape of a Stanley Cup, which lit up the night sky in Vegas.
Watch the video below:
Vegas Golden Knights fans are in a frenzy of celebrations following the Stanley Cup win
The Vegas Golden Knights achieved their crowning glory as the 2023 Stanley Cup champions, overpowering the Florida Panthers with a resounding 9-3 victory in Game 5, ultimately sealing the championship in just five games.
Vegas, renowned for its grand festivities, spared no expense in celebrating this momentous triumph. Reports indicate that an astonishing 200,000 individuals participated in the victory parade held at Toshiba Plaza in Las Vegas on a delightful Saturday night.
It was a remarkable run for the Golden Knights, who managed to clinch their first championship just in their six-year existence in the league. The last time the Golden Knights made it to the finals was during their inaugural season in 2017-18.
Their inaugural season marked a significant milestone as they clinched the Western Conference title and earned a spot in the Stanley Cup Finals. However, they could not lift the Cup and the Knights were defeated by the Washington Capitals in five games.
Nonetheless, the Golden Knights accomplished their goal after six years, and they did so with a remarkable display of performances that kept them one step ahead of their opponents throughout the playoffs.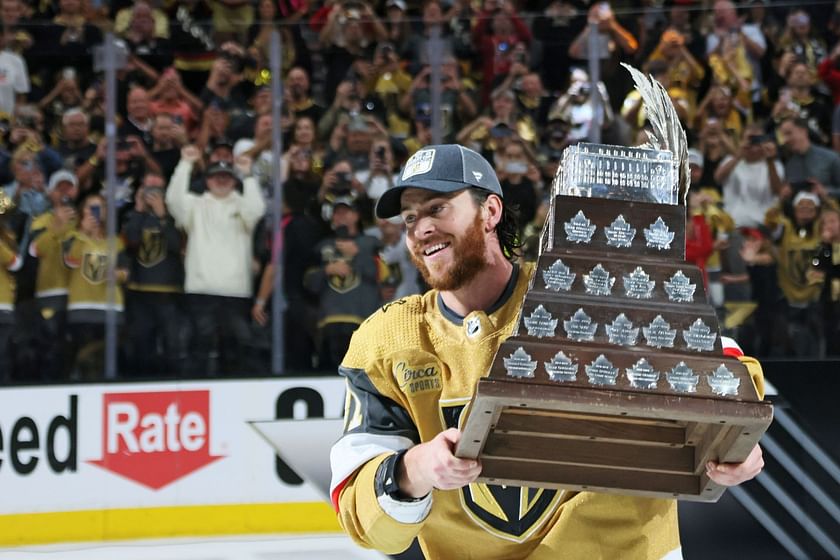 The Knights' offensive prowess and teamwork in the Finals put the Florida Panthers in a position where they were able to stage a comeback, but ultimately fell short of the Knights' strength. Jonathan Marchessault finished second in the playoffs with 25 points (13 goals and 12 assists) and was honored with the coveted Conn Smythe Trophy award.