For obvious reasons, the first names that come to mind when it comes to NHL players' jersey sales are Sidney Crosby, Connor McDavid, and Auston Matthews.
However, none of those players tops the list of the most NHL jersey sales in 2023 and it was a surprise to not see McDavid on the top-five list. So, who is the player with the most jersey sales in 2023?
It was none other than Washington Capitals captain and the National Hockey League all-time second-leading goal scorer Alex Ovechkin.
As per Fanatics, Ovechkin had the top-selling jerseys for the 2023 NHL regular season. "The Great Eight" topped the list for the second time in a row, surpassing Sidney Crosby of the Pittsburgh Penguins and Auston Matthews of the Toronto Maple Leafs (who are also in the top five in terms of jersey sales).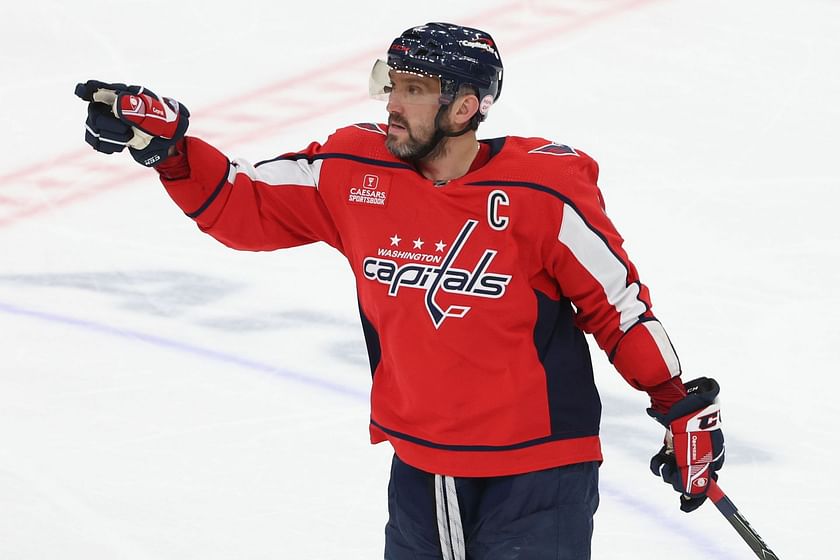 Alex Ovechkin jerseys are always in high demand every season, however, "The Great Eight" had a memorable campaign in 2022-23. Ovechkin surpassed Gordie Howe as the National Hockey League's second-leading goal scorer on December 23, 2022.
He finished the season on 822 career goals, just 73 short of Wayne Gretzky's all-time high (894).
Another factor that contributed to Ovechkin's jersey sales was the Capitals' introduction of two new uniforms last season. There's a reverse retro jersey in blue, black, and brown color, and a white uniform made specifically for their Stadium series against the Carolina Hurricanes.
Those jerseys proved to be very popular among the fans and were sold out quickly.
Top five 2022-23 NHL regular jersey sales
Alex Ovechkin (Washington Capitals)
Sidney Crosby (Pittsburgh Penguins)
David Pastrnak (Boston Bruins)
Jack Hughes (New Jersey Devils)
Auston Matthews (Toronto Maple Leafs)
Stanley Cup Playoffs First-Round Jersey Sales
Auston Matthews (Toronto Maple Leafs)
Jack Hughes (New Jersey Devils)
Nathan MacKinnon (Colorado Avalanche)
Connor McDavid (Edmonton Oilers)