Delhi Dynamos' Lallianzuala Chhangte earned a trial from Norweigan top division club Viking FK this season. However, this is not the first time an Indian player has impressed officials from foreign clubs and bagged a trial offer. While prominent names like Gurpreet Singh Sandhu, Sunil Chhetri, and Romeo Fernandes successfully penned the deal with Stabaek FC, Kansas City FC, and Atletico Paranaense, others' attempts bore no fruit.
Lallianzuala Chhangte's trial doesn't guarantee the fact that he would sign a deal with them. If the officials aren't impressed with his efforts or the negotiations break down, the 21-year-old's dream of playing in foreign land can get shattered.
On that note, here are five Indian players who gave unsuccessful trials abroad.
---
#6 Dheeraj Singh Moirangthem- Motherwell SC (Scotland)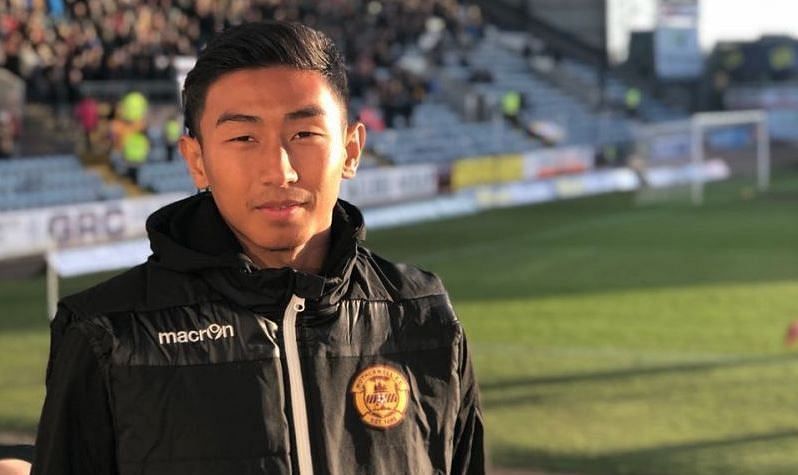 Dheeraj Singh Moirangthem announced his arrival in the footballing world with his acrobatic saves and long throws while playing for his country in the 2017 FIFA U-17 World Cup. If it weren't for him, the scoreline in each of India's three matches would have become a tennis one.
Scouts from prominent and noteworthy clubs were present in those matches to scout USA, Colombia, and Ghana's talents but Dheeraj's performance made them spellbound. Then, as a 17-year-old, he made six appearances for the Indian Arrows in the I-League before boarding the plane to Scotland and giving trials with Motherwell FC.
He spent two months in the cold Scotland weather before the club officials handed him a three-year contract, which he would sign as soon as he turned 18. However, to play in the United Kingdom, one's home nation needs to be ranked 70 or less.
Motherwell FC hoped that a special exception would be made for the teenage sensation, but their hopes were shattered and, Dheeraj signed for Kerala Blasters the next season.
Also see : women's world cup 2019, womens world cup schedule, womens world cup bracket
#5 Syed Rahim Nabi- DC United (USA)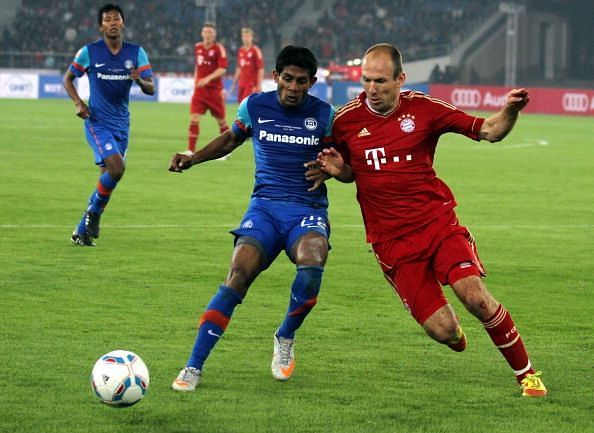 The I-League clubs formed a union: I-League Professional Football Clubs' Association -- wherein they vowed not to sign any of the contracted IMG-Reliance players, who were set to take part in an IPL-style football league. Syed Rahim Nabi had already penned the deal and was without a club. However, IMG-Reliance managed to grab a trial offer for Syed Rahim Nabi.
The most versatile player in Indian football history gave his trials for the MLS club on September 2013 but failed to impress the officials there. Owing to their poor performance in the I-League, Mohammedan SC became the first team to breach the decision and signed him.
However, he couldn't save his team from relegation and his ISL side, Mumbai City FC, finished seventh on the table. From then on, the 2012 AIFF Player of the Year's trajectory took a downhill path and he remains without a club now.
#4 Subrata Pal- RB Leipzig, Vancouver Whitecaps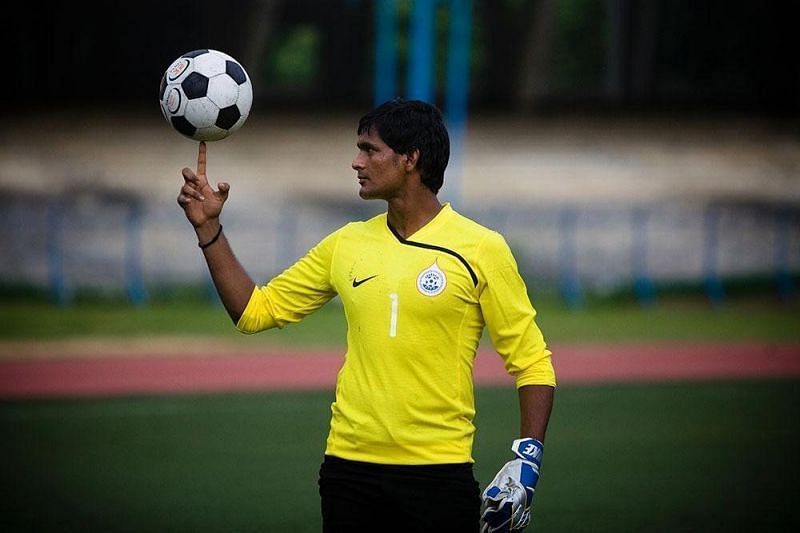 Subrata Pal impressed everyone with his acrobatic reflexes at the 2011 AFC Asian Cup. But, Canadian MLS side Vancouver Whitecaps had already taken note of his talent and offered him a trial in 2010.
However, Subrata failed to impress the club officials and had to return home empty handed. However, it improved his confidence immensely and was exemplified by the fact that he produced 16 saves in India's match against South Korea in the continental extravaganza.
In 2012, when RB Leipzig was plying their trade in the German fourth division, India's Spiderman was offered a trial at their club. However, the deal never materialized.
He did get a chance to redeem himself on foreign shores when he signed for Danish Superliga outfit FC Vestjaelland. Currently, the shot-stopper plays for Jamshedpur FC in the ISL.
#3 Brandon Fernandes- Leicester City, Reading, Sunderland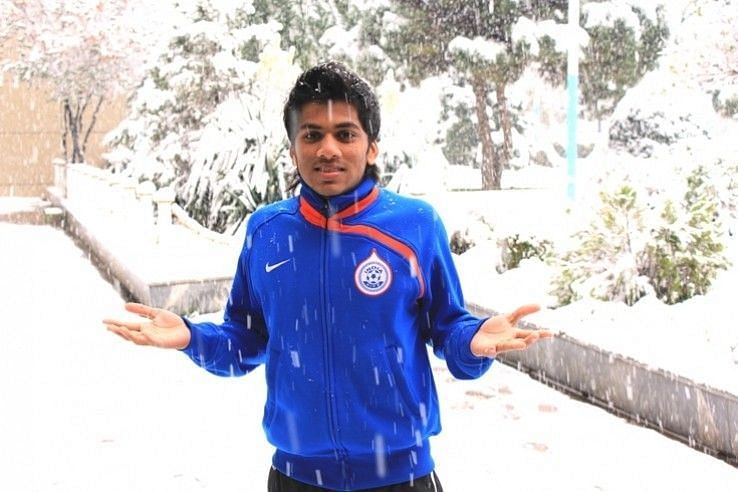 Brandon Fernandes was supposed to be the 'next big thing' in Indian football before he stepped his foot in the I-League and the ISL. Having already represented India in the U-13, U-14, and U-16 levels, he sailed his ship in the South African waters and enrolled himself at the famed ASD Cape Town training academy.
He represented his team 12 times in 12 matches in the South African third division side before his contract got over. Brandon returned to India to play for Goa-India at the 2014 Lusofonia Games where he led his team to victory. Already dazzling the Goan crowd then, a total of seven I-League clubs made an offer to the youngster.
However, he made his intention clear to sign for a European club. Brandon did give trials with Premier League and Championship clubs Sunderland, Leicester City, and Reading FC but nothing came out of it. In the end, he signed for Sporting Goa in the second half of 2014-15 I-League.
#2 Bhaichung Bhutia- Fulham, Aston Villa, and West Bromwich Albion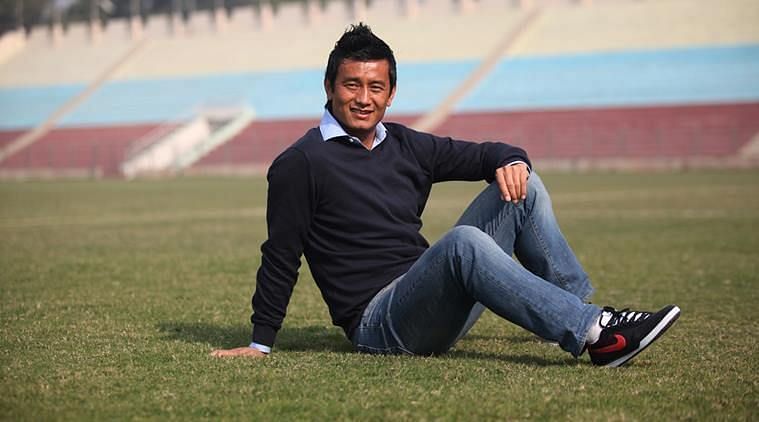 Before Dheeraj Singh Moirangthem, Syed Rahim Nabi, Subrata Pal, and Brandon Fernandes tasted rejection, Indian football icon Bhaichung Bhutia endured the same fate with numerous EPL clubs.
Fulham, Aston Villa, and West Bromwich Albion scouts took note of his talent and offered him a trial. Then only 23, all the three clubs rejected him in 1999 but, he got a chance to rub shoulders against the likes of David Beckham and Andy Cole while playing against Manchester United in an exhibition match for Aston Villa.
The striker eventually signed for League One outfit Bury FC where he scored three goals. That wouldn't be the Sikkimese Sniper's last stint abroad as he played for Perak and Selangor in the Malaysia Super League.
#1 Sunil Chhetri- Coventry City FC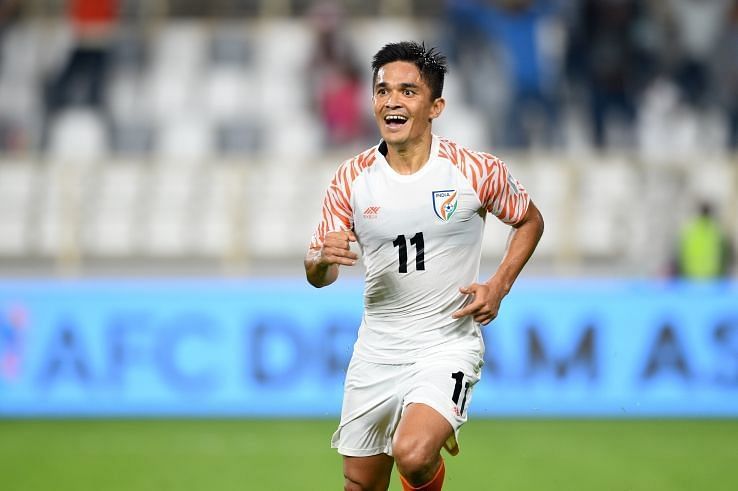 If the likes of Bhaichung Bhutia, Syed Rahim Nabi, and Subrata Pal managed to bag trial offers from prominent offshore clubs, it shouldn't come to you as a surprise that India's talismanic forward Sunil Chhetri also got an offer. And, as was the case with the other players, he too endured the same fate of rejection.
Sunil Chhetri was given only three days time to impress the-then Championship side. As one can understand, a player's best features can't be estimated in a span of three days and Coventry City FC rightfully declined to offer him a contract.
However, Sunil Chhetri only took the positives from the trials. Speaking to Indian Express, the future Padma Shri awardee told, "I am not disappointed or dejected. Rather I have enjoyed my stay here and have gained a lot."
Edited by Sudeshna Banerjee