Interview with Sukhbir Singh Sarawan: "We can achieve hat-trick of World Cup wins"
3.16K //
10 Dec 2012, 16:47 IST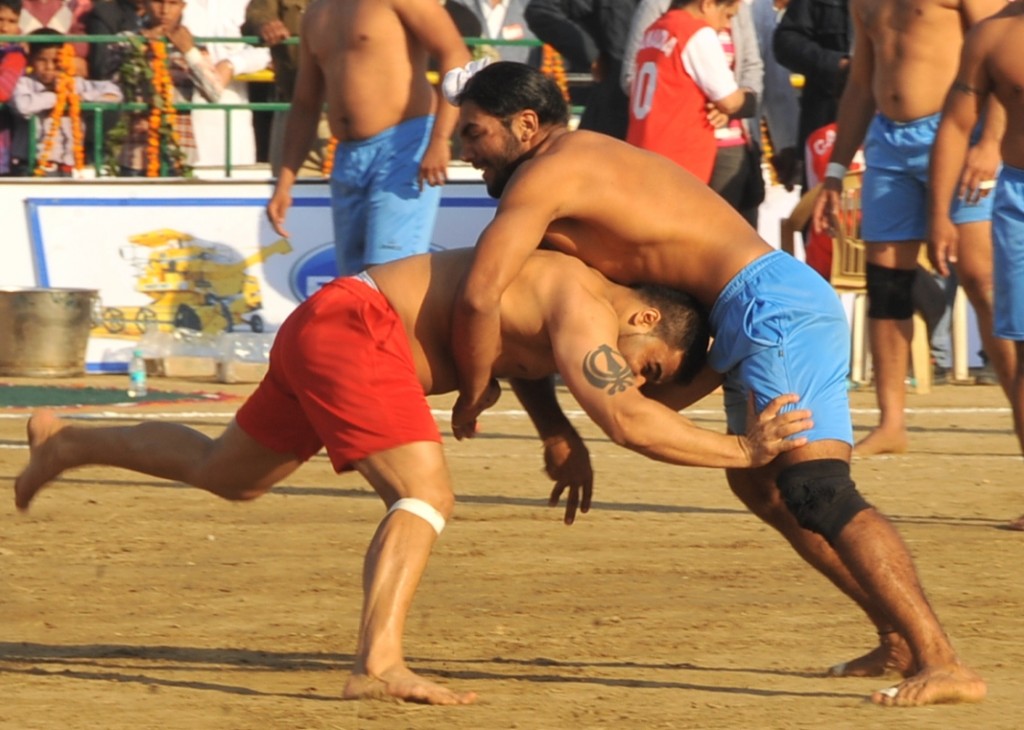 There is always an aura of invincibility surrounding the Indian men's Kabaddi team. This stems from India's magnificent track record – the team has developed a habit of winning major tournaments.
And as the 3rd World Cup Kabaddi (circle style) Championship reaches the business end, the reigning champions are once again bandied about as the title favourites.
The unbridled confidence of the team only reflects the immense self-belief the men have gained over the years, having won almost all major tournaments (six times Asian Games gold medalists and four World Cup titles), winning them as if the winning trophy is their fiefdom.
A chat with Indian Kabaddi captain Sukhbir Singh Sarawan only lends credence to it. "We have a strong team for this year's World Cup. There is no reason why we cannot cap off a hat-trick of World Cup wins this time around," an upbeat Sukhbir told Sportskeeda in an exclusive interview.
Sukhbir, who led India to the 2011 World Cup Kabaddi (circle style) final triumph over Canada, conceded that the competition at the World Cup is getting stiffer with each passing year. "It's not that there is no competition, and we are winning matches on a platter. This year sixteen teams are participating, which effectively means more competition since it would be wrong to think that many nations are taking part only to make up the numbers," the Indian captain puts things in perspective.
Sukhbir was also part of the Indian team, which won the 2010 World Cup Kabaddi title (circle style) when they outplayed arch-rivals Pakistan 58-24 in the final. Sukhbir was not the captain on that occasion as the team was led by Mangat Singh Mangi. "It was not a hard-fought contest as we rode roughshod over Pakistan. Pakistan are our traditional rivals and any win against them in any sport gives us extra joy, that too in our own backyard," he gushes.
The Indian captain said his team has worked hard at the pre-World Cup camp and the boys are fit as a fiddle. "We had a 15-day camp at Bhatinda, where we worked strenuously on our fitness since it is a key ingredient to achieving success. We also worked on our raiding techniques as well as on our stopping strategies and agility," he quipped.
The determination to bag the World Cup would be even more for the Indians, especially after the runners-up finish to Pakistan in the 2nd Asia Cup Kabaddi Championship held in Lahore this November. Pakistan won the crown when India forfeited the match with the hosts leading 40-31, following a technical objection by the men in green.
"The second-best finish was a bit of a setback for us. We forfeited the match because of a technical objection raised by Pakistan. We have put that disappointment (of finishing runners-up) behind us and are now itching to win the World Cup for the third time on the trot," said a high-on-confidence Sukhbir.
Kabaddi has spread its wings over the years. Many new countries are not only taking up the sport but have also started to appear competitive. Teams like Pakistan and Iran have shown that they can upstage any team on any given day. Sukhbir believes this bodes well for the sport. "Iran are a strong side, we saw that in the 2nd Asia Cup in Lahore, Pakistan is another vastly improving side. We just can't take any team lightly, if we do it will be at our own peril. Kabaddi as a sport would be better off with healthy competition," he brushes aside lingering thoughts of complacency creeping into their game.
The 2011 Kabaddi World Cup had reared its ugly head for the manner in which many players were tested positive for taking performance-enhancing drugs. Sukhbir says his team has no issues with that. "We are here to win the World Cup, I don't want to say anything on doping."
There is a lot of talk about kabaddi being included as an Olympic sport. What's his take? "Well, Kabbadi will get a big boost if it is included in the Olympics. I hope that day comes sooner than later," he signed off.