Pakistan and South Korea got off to rocky starts in the 2018 Kabaddi Masters with both suffering losses in their opening matches. However, both sides have shaken off the complacency and bagged their first wins of the tournament.
Pakistan did not have the most joyous of opening to the tournament, as they lost to fierce rivals India by a score of 36-20. South Korea were also left staring at defeat after Iran had rallied behind Mohammed Malak's brilliant performance.
Nevertheless, both the teams are back on track after bagging their first points. Pakistan defeated Kenya 43-21 while South Korea thrashed Argentina 72-16.
Nadeem helps Pakistan get back on track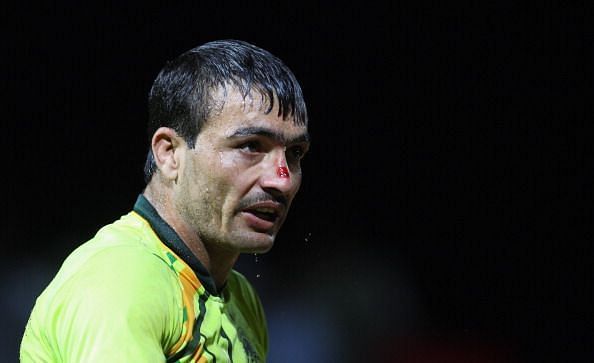 After suffering a gut-wrenching defeat at the hands of fierce rivals India, Pakistan were no doubt left demoralized. However, they were able to shake off the defeat and get back on track, after defeating Kenya 43-21.
The Pakistan team were at their brilliant best during the first half. Converting raid points while denying Kenyans any. The score at the end of the first half was 23-5, in favor of Pakistan.
The Kenyan team improved a lot in the second half, converting points of their own. Nevertheless, it was not enough to overturn a huge deficit, as they were thoroughly defeated.
Mohammed Nadeem was the highest scorer for Pakistan, with 8 raid points. He gave the Kenyan defenders all sorts of trouble, managing to back multiple points on more than one occasion as Pakistan ran out winners.
South Korea pile on Argentinian misery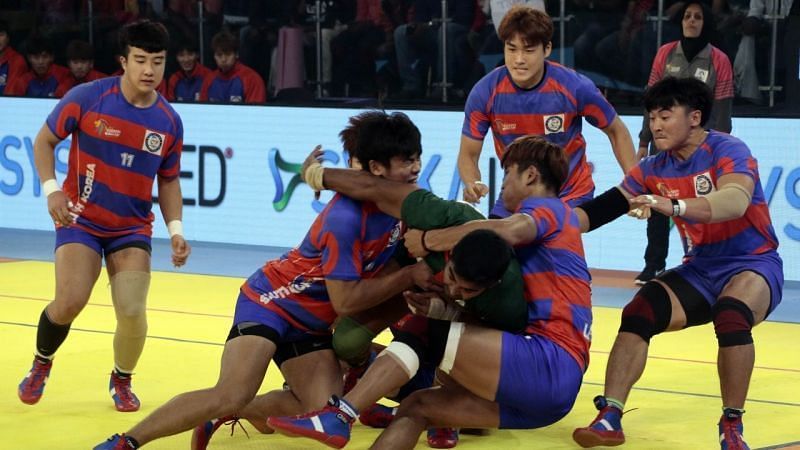 Argentina is not having the best of months in terms of sports. On one hand, their football team is disappointing people back home and on the other, their Kabaddi team is getting thrashed left, right, and center.
This time it is the South Korean side that has condemned Argentina to a defeat, beating them by a scoreline of 72-16.
After a disappointing opening game, the South Koreans got their act back together and claimed a victory. Gyu Tae Kim was the star for South Korea, as he bagged 11 raid points. South Korea's defensive unit was strong too, suppressing the Argentinian attackers in their tracks.
With these results, South Korea and Pakistan find themselves second in their respective groups and with a massive chance to qualify.