Need for recognition for Kabaddi in India
1.23K //
03 Dec 2012, 23:54 IST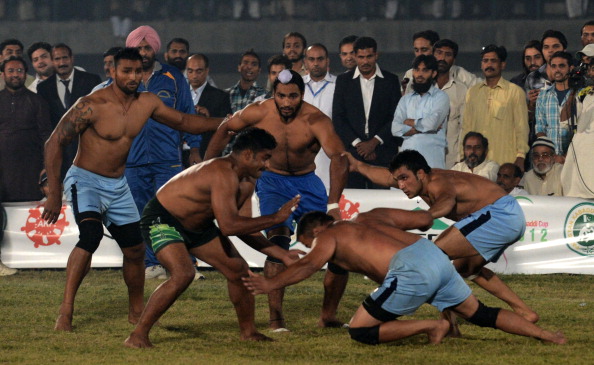 "The government must spend on games in which we have the potential to win." said Teja Singh Dhaliwal, general secretary of Punjab Basketball Association.
Point to be noted here is that India is best in Kabaddi in the whole wide world, both in men's and women's category.
If something is not recognized by those who have developed it, what hope is left for it to be appreciated on a global scale? USA is proud of its baseball and it shows it. Brazil breathes football and the enthusiasm for the game is palpable in its atmosphere. In India, there is a sport besides cricket where India has been at the top. Not just been at the top, but dominated to such an extent that we possess all three World Cup trophies in this sport since the inaugural competition in 2004.
Here are some important milestones for Kabaddi as a sport:
1936 – Received international exposure during the 1936 Berlin Olympics, demonstrated by Hanuman Vyayam Prasarak Mandal, Amaravati, Maharashtra.
1950 – All India Kabaddi Federation was formed and it compiled standard rules.
1973 – Amateur Kabaddi Federation of India was founded.
1990 – Included for the first time in the Asian Games.
2004 – India beats Iran in the 2004 Kabaddi World Cup.
2007 – India beats Iran in 2007 Kabaddi World Cup.
2010 – India beats Pakistan in the 2010 Kabaddi World Cup.
The sport is big enough for it to be given proper recognition and India's success in it has been good enough for us to make an extra effort for the same. Millions of people from as many as 65 countries of the world play this game in its various forms now. In Kabaddi we beat the sporting superpower of the world in the World Cup. USA eats our dust in Kabaddi, as do all the other nations which have participated in the Kabaddi World Cup.
Kabaddi! Kabaddi! Kabaddi!
As a nation, Indians are gregarious, talkative and sometimes prone to bickering. Kabaddi as a sport suits us well. It doesn't require too much of infrastructure, just some open space, lines drawn on the ground, and a bunch of people to play with. It can be played anywhere and anytime. There is no danger of losing the ball or need for getting expensive equipment. The sport is perfectly suited for our rural areas.
This year there will be 16 teams participating in the Kabaddi World Cup men's edition. Here's all you need to know about this world cup:
https://www.sportskeeda.com/2012/11/26/kabaddi-world-cup-2012-all-you-need-to-know/
Harbans Singh, former state co-ordinator of Sports Authority of India, said: "We are happy to see our rural sport is being promoted, but boxing, athletics, shooting, rowing basketball, wrestling, which are recognized in the Olympics, need equal exposure. Punjab has great potential in winning medals in these sports."
At the end of the day, winning is all that counts. Kabaddi is a sport in which India has been winning consistently. Popularizing it will open the door for us to bring in spotlight other sports as well where we can do really well. Kabaddi a sport which we have given to the world and in return, the sport has got laurels for us. We, as a nation should respect our heritage in this sport and try to take it further. If and when India wins this Kabaddi world cup too, the celebrations should rock the nation as much as a Cricket World Cup win did.