This past week saw the announcement that former lightweight champion Charles Oliveira will be facing top contender Beneil Dariush at UFC 288 in May.
Charles Oliveira vs. Beneil Dariush sounds like an outstanding clash between two great grapplers, but will it become one of the best grappler vs. grappler bouts in UFC history?
With any luck, it could be.
Oliveira and Dariush are two of the best grapplers in MMA right now, of course. However, it'll have to be great to match up to some previous fights.
With this in mind, here are five of the best grappler vs. grappler fights in UFC history.
---
#5. Charles Oliveira vs. Hatsu Hioki – UFC Fight Night 43 (2014)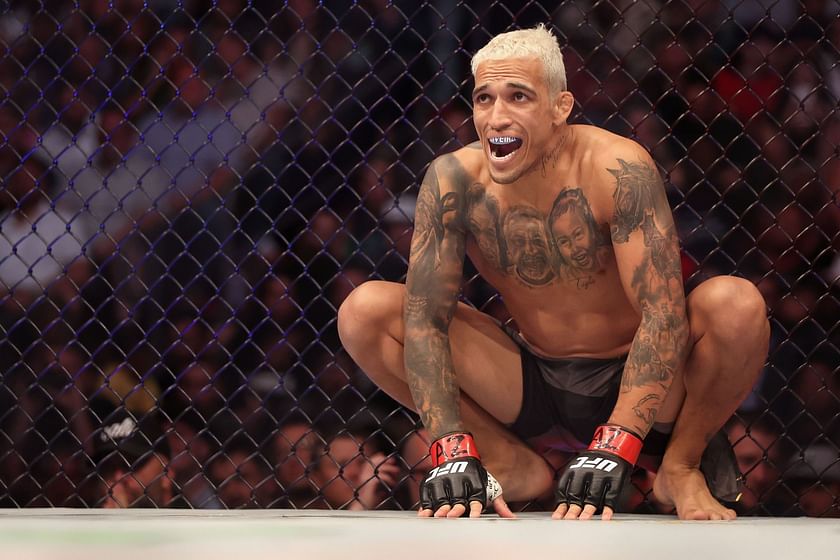 Hopefully, Charles Oliveira's upcoming fight with Beneil Dariush will produce some grappling magic. Even if it does, though, it'll have to go some way to match Oliveira's 2014 clash with Hatsu Hioki.
The bout, which pitted 'Do Bronx' against one of the most widely respected grapplers in the history of the featherweight division, produced some unbelievable exchanges on the mat.
More to the point, it was arguably the first time that Oliveira was able to use his submission skills to dispatch a truly elite-level foe, giving fans a glimpse of what he'd achieve a few years later.
The fight started off pretty wildly, with Japanese legend Hioki attempting a flying triangle choke in the opening moments. 'Do Bronx' was able to defend, and from there, the two men exchanged takedowns, sweeps and submission attempts throughout the first round.
The second round picked up exactly where the first left off. Oliveira and Hioki continued to exchange positions, even looking for dueling leglocks at one point, before Hioki managed to take full mount.
Moments later, though, 'Do Bronx' stunned everyone. After wriggling free of a choke attempt, he spun into a scramble and managed to snare up Hioki's neck to lock up a fight-ending anaconda choke.
It was the first time that Hioki had ever been submitted in his MMA career, but in hindsight, there was certainly no shame in him tapping to Oliveira. 'Do Bronx' is arguably the best grappler in UFC history, and this bout stands as his best grappler vs. grappler fight thus far.
---
#4. Jake Shields vs. Demian Maia – UFC Fight Night 29 (2013)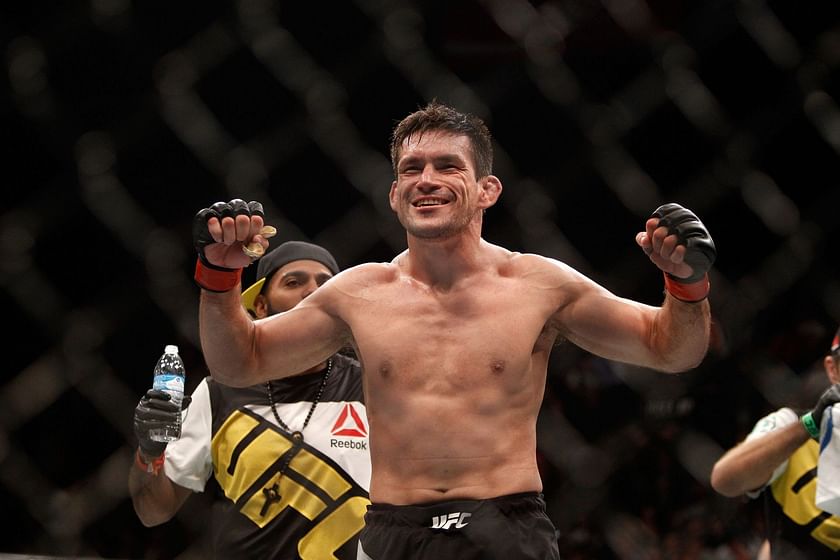 With a total of 12 submission wins in the octagon to his name, Demian Maia stands as one of the greatest grapplers to ever compete in the UFC. Unsurprisingly, then, very few of the Brazilian's opponents were able to test him on the mat.
One fighter who did manage to push Maia to the limit on the ground – and somehow came out on top – was Jake Shields.
A famed grappler in his own right, Shields didn't quite have the submission success of Maia in the UFC, but he definitely had just as impressive credentials. When the two men faced off in late 2013, he was quick to prove it.
Over five rounds, the two grapplers exchanged takedowns, positions and choke attempts. While neither man came close to a submission, it was easy to admire their skill.
In the end, the fight went to the judges. With none of the rounds truly clear-cut, it was hardly a surprise when a split decision was declared. The Brazilian fans weren't happy when Shields was announced as the winner, largely because he spent slightly more time on top.
Realistically, though, it was a high-quality ground fight with no real loser, and it definitely stands as one of the best grappler vs. grappler fights in the history of the UFC.
---
#3. Islam Makhachev vs. Arman Tsarukyan – UFC Fight Night 149 (2019)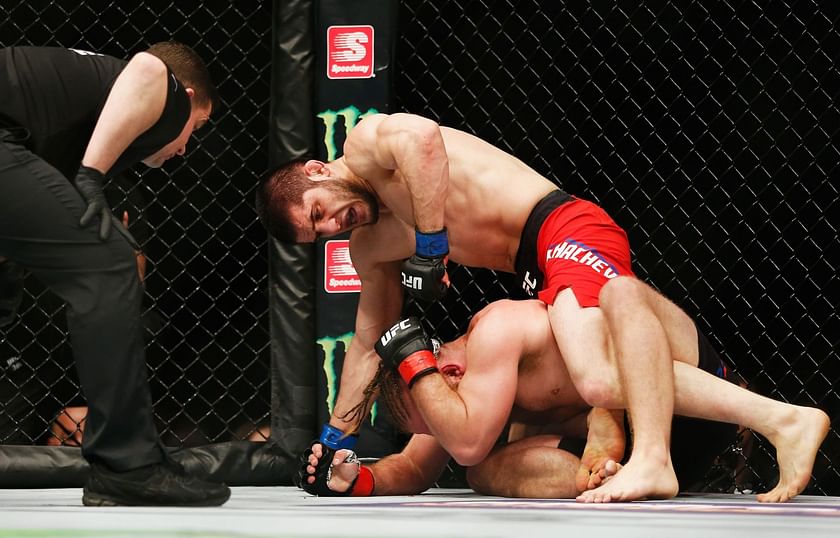 Current UFC lightweight champion Islam Makhachev was given a real test by featherweight champion Alexander Volkanovski this month. In the eyes of many fans, it was the first time he'd really been pushed in his octagon career.
However, while Volkanovski gave the Dagestani a true test on the feet, he was also taken to the limit on the ground just a few years earlier by then-unknown debutant Arman Tsarukyan.
Due to its placement in a largely under-the-radar Fight Night event, the bout has somehow been forgotten since, but it stands as one of the best grappler vs. grappler clashes in octagon history.
Most fans expected Makhachev to simply run through the debutant, but that didn't happen. While the Dagestani took his foe down, hitting a gorgeous foot sweep directly into full mount in the first round, Tsarukyan proved to be a trickier foe than anyone could've expected.
While he didn't come close to finishing Makhachev at any point, he did reverse position on him on multiple occasions. With that, the two men exchanged on the ground for the majority of the three rounds, much to the delight of the Russian crowd watching on.
In the end, Makhachev was given a clear-cut victory. Realistically, though, the fight was remarkably close throughout, proving Tsarukyan's grappling chops were more than legit.
Given the Armenian has since won six of his seven bouts and is now ranked in the top 10, it wouldn't be a surprise to see a five-round rematch for the title between them in the future.
---
#2. Karo Parisyan vs. Dong Hyun Kim – UFC 94 (2009)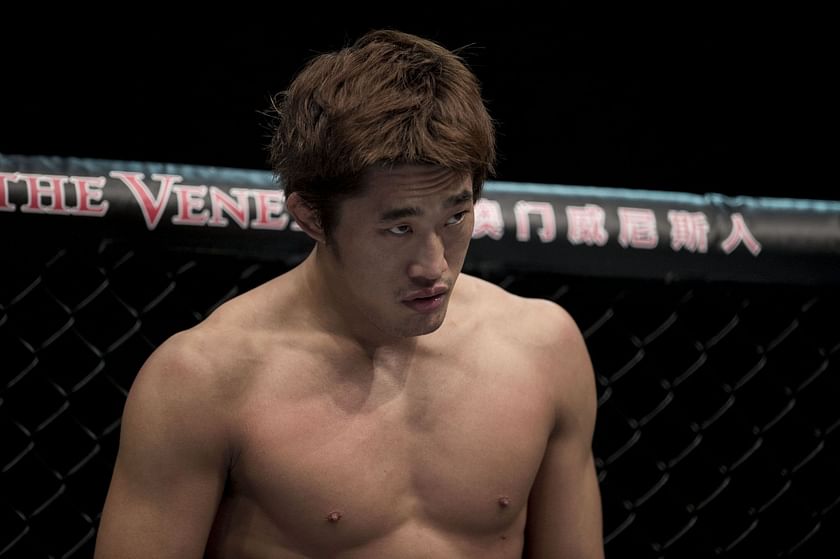 The majority of the UFC's most successful grapplers have tended to come from a Brazilian jiu-jitsu background, making it easy to forget that judo has proven to be an equally successful style in the octagon.
However, while the likes of Ronda Rousey and Yoshihiro Akiyama used their judo skills to great effect against various opponents, there haven't been that many fights pitting judoka vs. judoka in the world of MMA.
The best exception to that rule, though, is the clash between Karo Parisyan and Dong Hyun Kim, which took place back in January 2009.
Despite Parisyan arguably being past his prime at that point, suffering from an issue with painkillers that eventually wrecked his career, he still produced some absolutely tremendous exchanges with 'The Stun Gun'.
The two welterweights took one another's back, attempted chokes, reversals and even attempted some high-impact throws – although Parisyan was the only fighter who actually pulled one off.
The action did slow down somewhat by the third round, but it was understandable given the pace they'd pushed in the first 10 minutes and even then, they still produced some great exchanges.
When the fight went the distance, Parisyan was given a semi-questionable split decision. In reality, the best result would've been a draw. As it was, 'The Heat' tested positive for banned substances after the fight, ensuring Kim didn't end up with an undeserved loss on his record anyway.
Despite the controversy surrounding the result, though, the fight was definitely one of the best grappler vs. grappler clashes ever seen in the octagon. It almost certainly helped the reputation of judo in the UFC.
---
#1. Diego Sanchez vs. Nick Diaz – Ultimate Fighter II Finale (2005)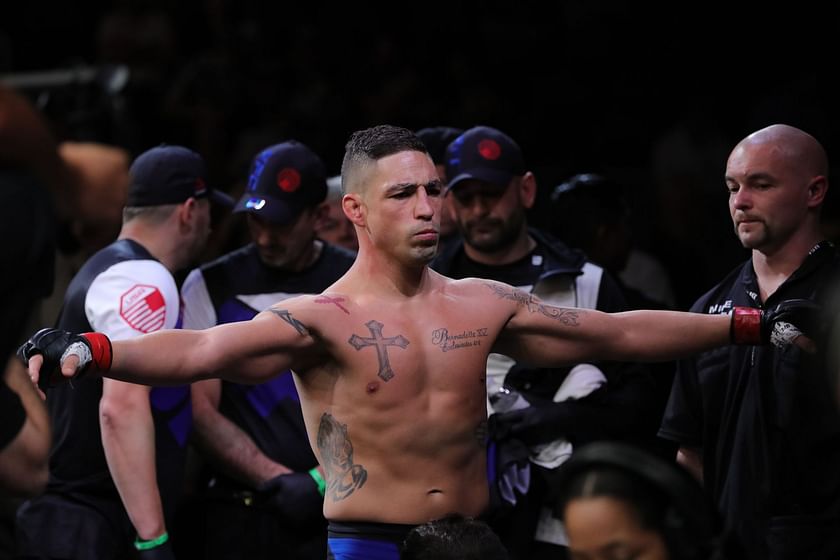 While both fighters would go onto be renowned for their striking and brawling styles in their later years, back in 2005, welterweight prospects Diego Sanchez and Nick Diaz were both renowned grapplers.
When the two young guns were matched up in late 2005, the hope was that they'd produce a grappling clinic. To that extent, they definitely didn't disappoint.
The build-up to the fight suggested the kind of stand-up war that Diaz and 'The Nightmare' would produce in their later years – and even featured Stockton's favorite son throwing a shoe at Sanchez backstage.
However, when it was fight time, the mat proved to be their chosen battleground. Sanchez found that he could take Diaz down with relative ease from the off, but on the ground, Diaz simply kept on moving.
It meant that the two men exchanged positions throughout the fight, with Diaz continually giving his back in order to escape from bad spots, although he struggled to get on top.
'The Nightmare', meanwhile, was able to land some heavy elbows when he did land takedowns, cutting Diaz open. Diaz returned the favor, slicing Sanchez open over the right eye. That arguably saved him, as he was able to slip free from a deep armbar attempt in the third round, partially due to the blood.
When the fight ended, Sanchez was given the victory with unanimous scores of 30-27, but it was a remarkably close fight. The grappling exchanges were so good – and so difficult to keep up with at times – that both men came away looking like winners.
2005's most memorable fight was obviously Forrest Griffin vs. Stephan Bonnar, but from a technical standpoint, this one was far better. Nearly two decades later, it stands as probably the best grappler vs. grappler fight in UFC history.