Following a tradition that originated in Japan with promotions like PRIDE, the UFC ends its year with a major pay-per-view event.
With titles changing hands, superstars made and plenty of highlight reel finishes, some of the UFC's best year-end pay-per-views remain hugely memorable.
With that in mind, here are the five best year-ending pay-per-views in UFC history.
Note: for the purposes of this article, only those pay-per-views that acted as the final UFC show of a year have been considered.
---
#5: UFC 232: Jones vs. Gustafsson II (2018)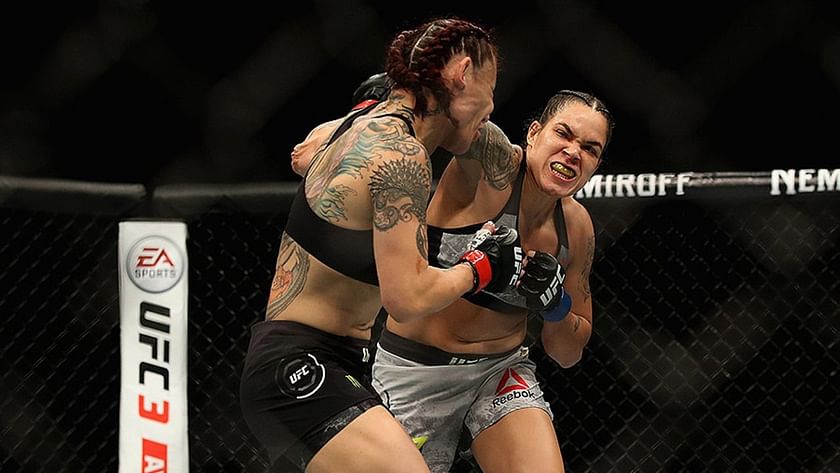 2018 was filled with excellent octagon events, though few riveted audiences that year more than UFC 232.
The December 29 offering from the world's largest MMA outfit was one of those rare shows where almost every winner could've claimed a $50k bonus.
Just one fight on the preliminary card – Curtis Millender's win over Siyar Bahadurzada – went the distance that night. Meanwhile, Ryan Hall, Petr Yan and Uriah Hall gained superb finishes.
Future UFC featherweight champ Alexander Volkanovski opened the main card by knocking out Chad Mendes. The evening's foremost stoppage, however, was to come.
Said finish was produced by UFC bantamweight champion Amanda Nunes. 'The Lioness' claimed two title belts when she knocked out featherweight queen Cris Cyborg, becoming the first fighter to defeat the MMA legend in over a decade.
Nunes' triumph should've been the perfect way to end 2018.
However, that year's pinnacle MMA evening closed on something of a sour note as Jon Jones – who was returning from a suspension for PED use – stopped Alexander Gustafsson to reclaim the UFC light-heavyweight title.
Jones' triumph came after the promotion was forced to move the event from Las Vegas to California. Another suspicious drug screening prompted the Nevada State Athletic Commission's refusal to sanction 'Bones' on the UFC's home turf.
Scandal aside, UFC 232 remains one of the promotion's better year-enders due to its multiple finishes. It probably would've ranked higher on this list had it ended with Nunes' victory, though.
#4: UFC 168: Weidman vs. Silva II (2013)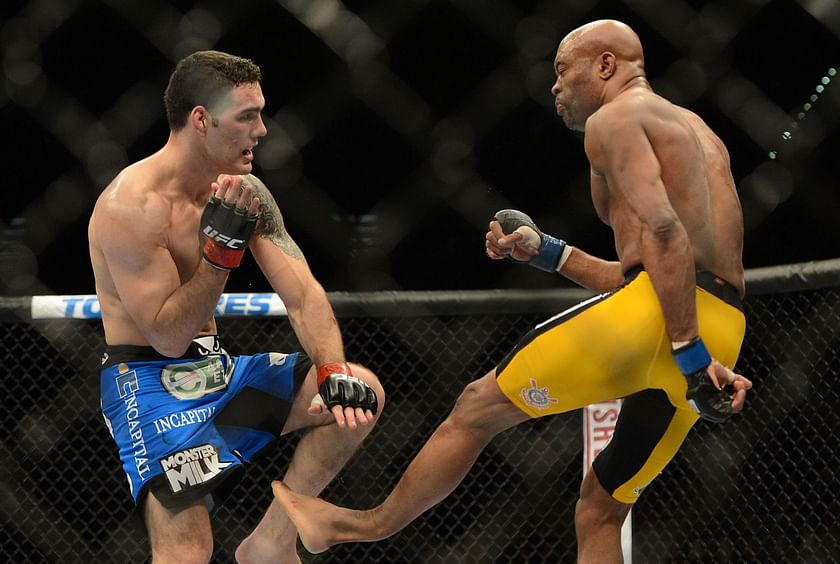 The UFC ended 2013 with an event co-headlined by two of the biggest rematches in the promotion's history. Thankfully, UFC 168 delivered on paper and inside the octagon.
The show closed in dramatic fashion as the long-awaited rematch between UFC middleweight champion Chris Weidman and Anderson Silva saw 'The Spider' snap his leg in the second round. Silva never regained form after that gruesome moment.
The semi-main event saw Ronda Rousey successfully defend her UFC bantamweight title against Miesha Tate. 'Rowdy' submitted her rival via third-round armbar after a titanic struggle.
This was no two-fight card, however. UFC 168's main slate featured three more violent finishes. These demolitions include a knockout from Dustin Poirier over Diego Brandao and Travis Browne's elbow-based KO of Josh Barnett.
The preliminary fights were equally entertaining as Uriah Hall ended the UFC career of Chris Leben and Michael Johnson impressing with a stoppage of Gleison Tibau.
In the end – Silva's dramatic injury notwithstanding – this event defied expectations and remains one of the better UFC shows of the past decade.
---
#3: UFC 141: Lesnar vs. Overeem (2011)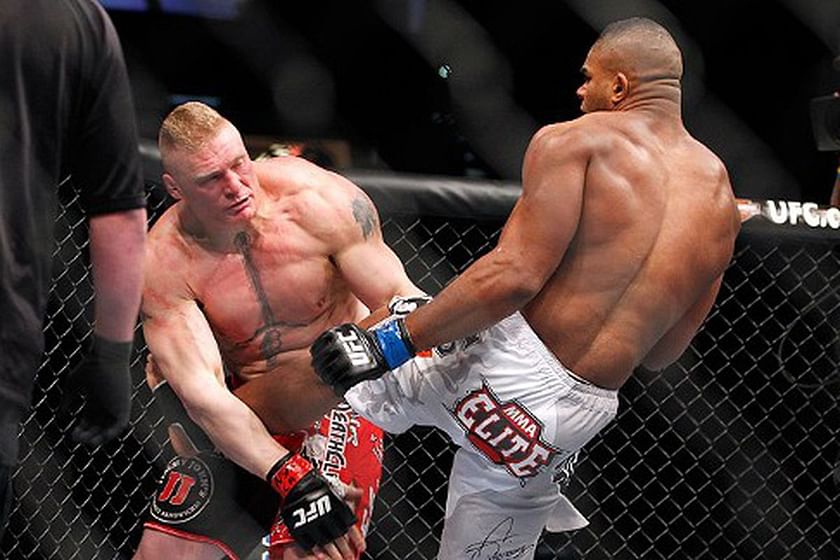 In terms of sheer event quality, 2011 was a banner year for the UFC. Classics such as UFC 132 and UFC 140 rate among the promotion's top offerings.
The final show of 2011 also brought undeniable value as former Ultimate Fighting Championship heavyweight king Brock Lesnar headlined his final MMA bout before returning to the WWE.
Lesnar's opponent that night? The hulking Alistair Overeem, who was, at the time, one of the promotion's splashiest signings.
The marquee heavyweight fight couldn't have gone much more to plan. Overeem defeated Lesnar via first-round body kick, immediately establishing himself as a UFC heavyweight title threat. However, the headline bout was simply the frosting on an already rich cake.
UFC 141 gave a classic brawl between Nate Diaz and Donald Cerrone, a stunning upset when Johny Hendricks finished Jon Fitch with one-punch, and a brutal Alexander Gustafsson KO over veteran Vladimir Matyushenko.
UFC 141 promised a battle of the giants, but delivered from top-to-bottom, making it one of the UFC's greatest year-end pay-per-views.
#2: UFC 92: The Ultimate 2008 (2008)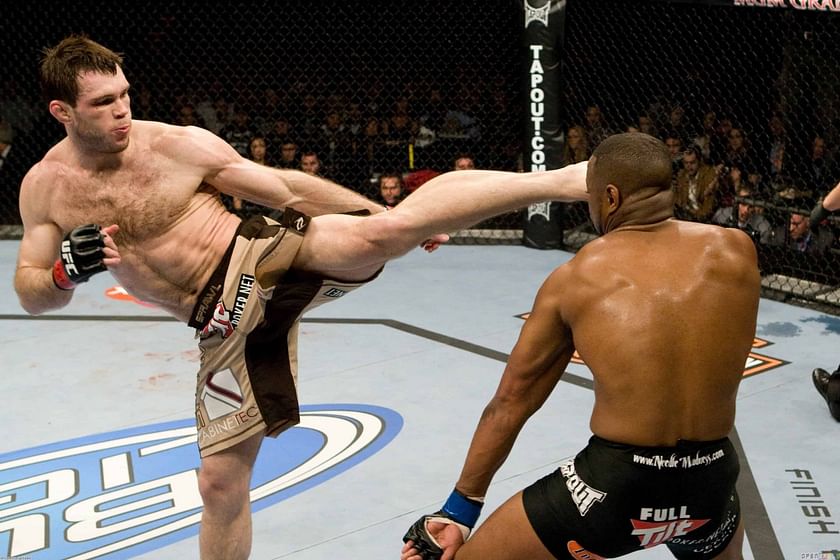 When UFC 92 was announced, it was clear that this 2008-ender was a big show.
The company unwrapped a rare card loaded at every turn. Two title fights took center stage as UFC light-heavyweight champion Forrest Griffin met Rashad Evans and Antonio Rodrigo Nogueira battled Frank Mir for interim heavyweight championship honors. To further showcase their roster depth, UFC matchmakers pitted 'Rampage' Jackson against Wanderlei Silva.
All of this would've been for naught, of course, had the fights not delivered in the octagon. Thankfully, every fight at UFC 92 was absolutely fantastic.
Not only did the top three bouts all end with brutal knockouts – with Jackson, Mir and Evans all picking up huge victories – but the rest of the card delivered too.
In addition, we got a violent UFC 92 performance from Cheick Kongo as he tore through Mostapha Al Turk; CB Dollaway overwhelmed Mike Massenzio via TKO; and finaly, Pat Barry, Antoni Hardonk and Matt Hamill all gave strong efforts.
Overall, this event lived up to its subtitle – it really was the ultimate show of 2008. With five straight knockout finishes on the main card, UFC 92 remains one of the promotion's best shows of all time.
---
#1: UFC 79: Nemesis (2007)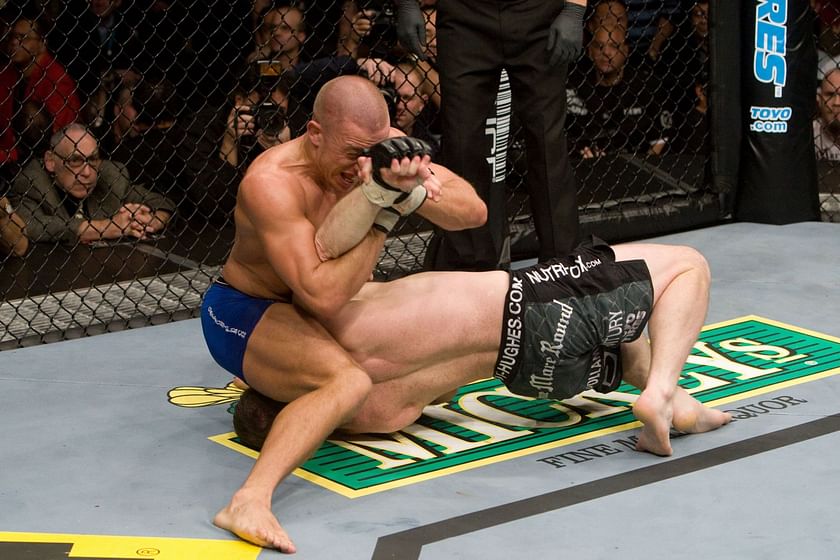 As the final pay-per-view of 2007, UFC 79 wasn't as stacked as UFC 92 or UFC 168 on paper. However, the event more than corrected any flaws by producing two all-time classic bouts that remain memorable more than a decade on.
Initially, the show was supposed to be headlined by a UFC welterweight title bout between champion Matt Serra and challenger Matt Hughes – only for Serra to withdraw due to a back injury.
Unfazed, the UFC pulled their ultimate trump card in the form of Georges St-Pierre vs. Hughes for the interim UFC welterweight title. In one of of his best showings, 'GSP' dominated his rival – setting up an eventual 2008 victory over Serra.
That clash somehow wasn't the biggest on this card, though. The co-main event saw a fight that'd been years in the making between UFC legend Chuck Liddell and former PRIDE champion Wanderlei Silva.
This was a fight that literally every MMA fan wanted to see – and it delivered above and beyond expectations. Toward the end of their storied primes, 'The Iceman' edged Silva in one of the wildest brawls in UFC history.
Those two headline bouts were so good, though – and remain so memorable – that UFC 79 should be recognised as the promotion's best-ever year-end pay-per-view.