Michael 'Venom' Page is one of Bellator MMA's biggest homegrown stars. His entertaining fights and flashy highlight-reel knockouts have made him one of the most exciting fighters in the promotion. Page's unorthodox striking has made him a difficult fighter to deal with and prepare for.
Throughout his MMA career, 'MVP' has been criticized for competing against fighters who's skills weren't up to par with his own. He has since silenced those critics in recent fights as he's competed against top-10 ranked welterweights.
Page has made a strong case for a Bellator welterweight title-shot and could be on the verge of that. The 34-year-old is at a point in his career where he's ready to fight the best in the division on a consistent basis.
Whether 'MVP' receives the next shot at Yaroslav Amosov's title or not, there are still plenty of big fights for him. This list will look at 5 possible fights for Michael Page in Bellator.
---
#5. Michael Venom Page vs. Raymond 'Real Deal' Daniels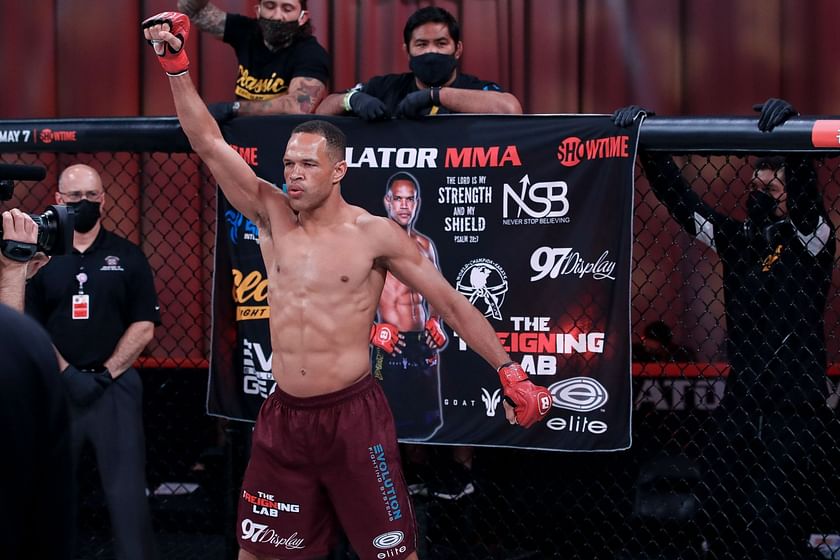 Kicking off this list of possible fights for Michael 'Venom' Page in Bellator is a clash with Raymond 'Real Deal' Daniels. Looking at their MMA records, it may seem like a Page vs. Daniels bout may seem like a complete mismatch. However, that couldn't be further from the truth as Daniels has the skillset to defeat 'MVP'.
Daniels is a kickboxing and point-fighting legend who has had an incredible career in combat sports. 'Real Deal' has some wild knockouts on his highlight-reel and a bout with Page could end up being a classic. In a past interview, Daniels said that he wouldn't be opposed to fighting Page in MMA. Daniels is currently a free agent, so a bout with 'MVP' would depend on him re-signing with Bellator MMA.
In his most recent bout, Daniels showcased some of his improvements in different aspects of MMA. This resulted in a more complete performance compared to what fans have been accustomed to seeing in his previous outings.
Daniels and Page are no strangers to competing with one another. The two have competed before in point-fighting tournaments in the past, which saw Daniels get his hand raised each time. Even though the two are friends, 'MVP' may want a shot at redemption in an MMA bout. Depending on whether Bellator re-signs Daniels and how Page's next fight plays out, Page vs. Daniels would be fun to watch.
---
#4. Michael Venom Page vs. Jason Jackson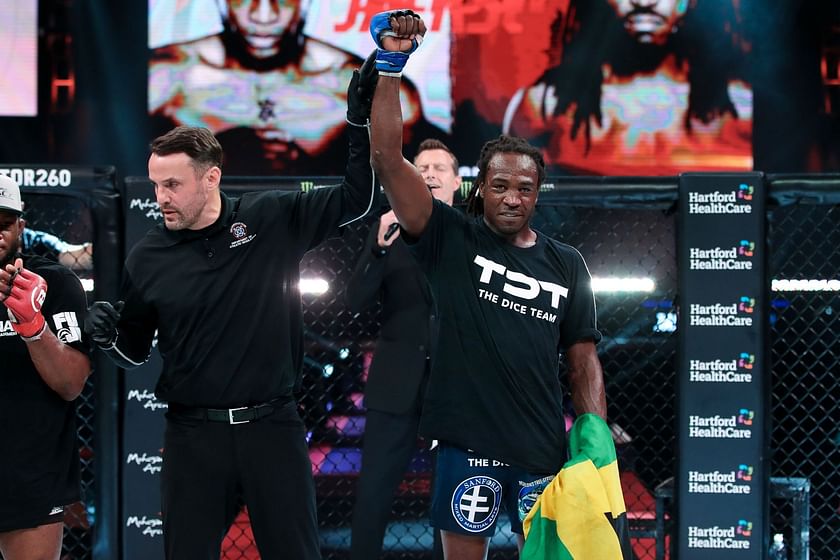 Another fight that would make sense for Michael Venom Page in Bellator is the No.3-ranked Jason Jackson.
Jackson is currently on an impressive 5-fight winning streak that has seen him control his opponents en route to a unanimous decision. Jackson has proven that he deserves to be recognized among the best in the division. His winning streak includes wins over Benson Henderson, Neiman Gracie and Paul Daley. The win over Gracie was most impressive as he out-grappled him, which is Gracie's strength.
Like his previous bouts with Douglas Lima, Page would be in for a tough test against Jackson. Page would have to be at the top of his game against a well-rounded opponent. Although 'MVP' is on a six-fight winning streak, the promotion may be against awarding him a title shot. Three of Page's last four fights were catchweight bouts, so it'd be understandable if they'd want him to compete against Jackson.
Depending on what direction Bellator goes in for Amosov's first title defense, an 'MVP' vs. Jackson bout could serve as a title-eliminator.
---
#3) Michael Venom Page vs. Paul Daley 2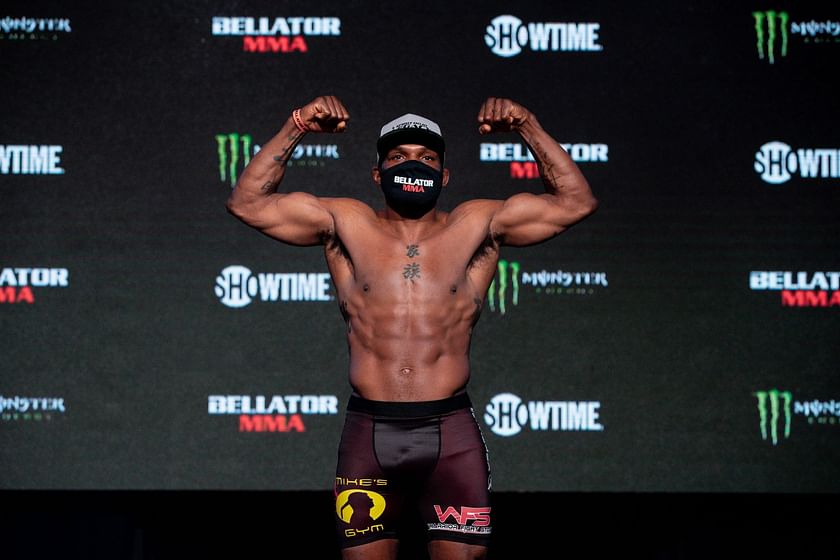 If Bellator decides to revisit a past fight for 'MVP', a rematch with Paul Daley would make sense. Page and Daley fought in 2019, at Bellator 216. The bout was part of a quarter-final matchup in the Bellator welterweight Grand Prix that saw Page win by unanimous decision.
Many fans criticized the bout for not living up to the hype. However there was still animosity between the two. The promotion could certainly cash in on that with a rematch. MVP and Daley have both competed in catchweight bouts, so the rematch could take place at either 170lbs or 175lbs.
MVP's rematch with Lima was very successful in Bellator's return to the United Kingdom. If Bellator returns to the London, there's no question MVP vs. Daley 2 could generate the highest gate in Bellator history. With both being popular British fighters, it wouldn't be too far fetched that it headlines a Bellator event at the O2 Arena.
---
#2) Michael Venom Page vs. Douglas Lima 3
Another rematch that could be possible for 'MVP' is a trilogy bout with former Bellator welterweight champion Douglas Lima. Both fighters have a win over one another and a trilogy could solidify their status in the division.
Lima got a highlight-reel knockout in the first fight after sweeping Page's leg and then landing a powerful right-hand. Lima went on to regain the Bellator welterweight championship by defeating then-champion Rory MacDonald in the welterweight Grand Prix finals.
Page avenged the loss in their rematch at Bellator 267, but the bout was marred by controversy. Many fans on social media felt he was awarded the split-decision win because the bout took place in his hometown.
Based on the stats, the argument could be made that Lima should've been awarded the split-decision. With that said, Bellator could run it back once more and determine a clear winner in a trilogy bout.
---
#1) Michael Venom Page vs. Bellator welterweight champion Yaroslav Amosov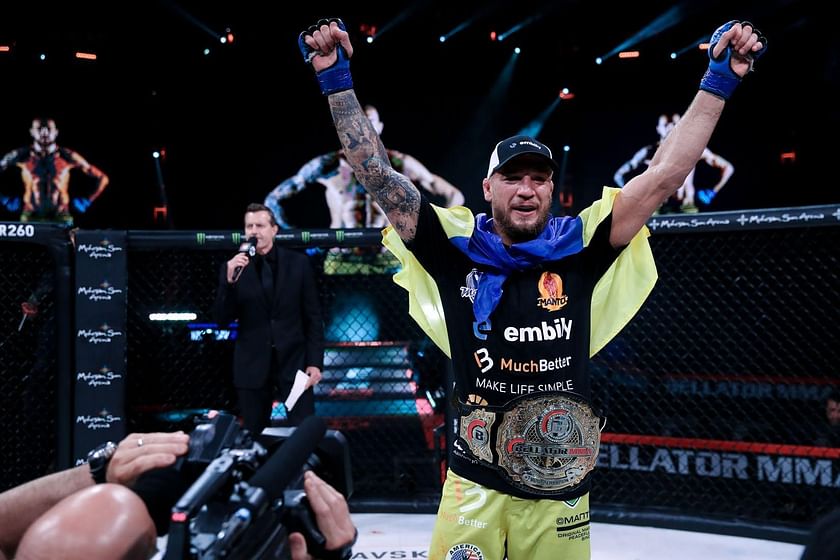 Topping this list of fights for Page in Bellator is a title fight against reigning Bellator welterweight champion Yaroslav Amosov.
The current champion has an undefeated 26-0 MMA record. Amosov is 7-0 inside the Bellator cage and has made improvements in each fight. The four-time world Sambo champion has used his wrestling to his advantage to wear his opponents down.
Amosov looked great when he took the title from Lima, who is arguably a more well-rounded fighter. Amosov wasn't explosive with his takedowns, but he was effective and controlled Lima for the majority of the fight.
It would make sense if Page was Amosov's first challenger as he is currently the No.1-ranked welterweight in Bellator and has been active this past year. It'd be interesting to see how an 'MVP' vs. Amosov fight would go.
It's no secret that Amosov's path to victory in that bout would be his wrestling. However, he'd likely have to weather an early flurry of strikes as MVP would be looking for a quick night. The fight would be an incredible style clash between two of the top stars in Bellator's 170-pound division.