This weekend at UFC 288, Henry Cejudo returns to the octagon to face one of the toughest challenges of his career.
Henry Cejudo will face Aljamain Sterling in the headline bout of the event, hoping to regain the UFC bantamweight title he never actually lost. 'Triple C' will be hopeful that three years on the shelf won't have affected him, but based on the styles of both men, the fight could suit him.
Here are five reasons why Henry Cejudo will beat Aljamain Sterling at UFC 288.
---
#5. Henry Cejudo is nearly impossible to take down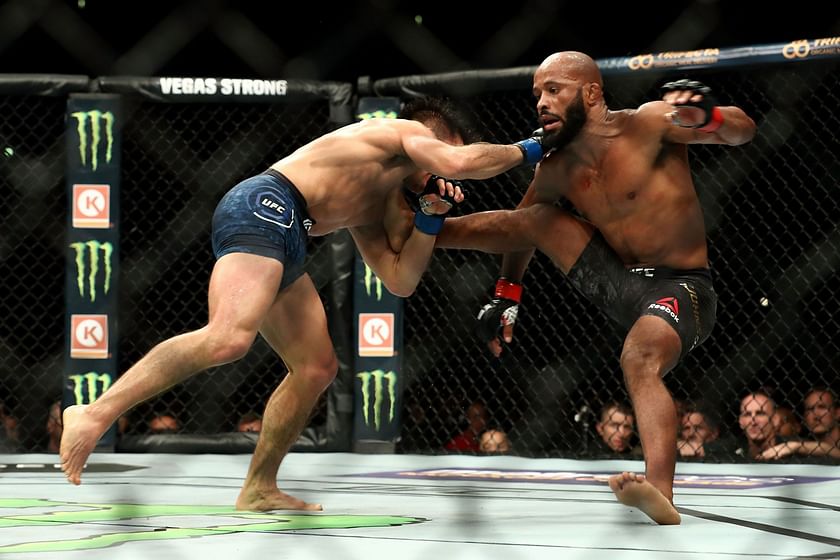 When it comes to skills on the mat, particularly in terms of submissions, it's very arguable that Aljamain Sterling is better than Henry Cejudo.
'Funk Master' has submitted a number of opponents during his UFC tenure, including Cory Sandhagen and Cody Stamann. In contrast, Cejudo rarely even looks for submissions during his fights.
Despite this, it seems highly unlikely that Sterling will be able to put 'Triple C' into a position to hunt for one of those submissions – unless it's from the bottom. That's because Cejudo's takedown defense is absolutely phenomenal.
This is hardly surprising given his background as an Olympic gold medalist in wrestling, but a 93% takedown defense rate is almost unheard of in the UFC. It's a statistic that puts him up there with the likes of Jon Jones and Georges St-Pierre when it comes to being tricky to take down.
Given that Sterling usually enjoys a wrestling advantage over his foes and has taken down most of his previous opponents, coming up against Cejudo's defensive wrestling might prove to be a hurdle that's too big for him to overcome. This could lead to a 'Triple C' victory.
---
#4. The years out of action may be a positive for Henry Cejudo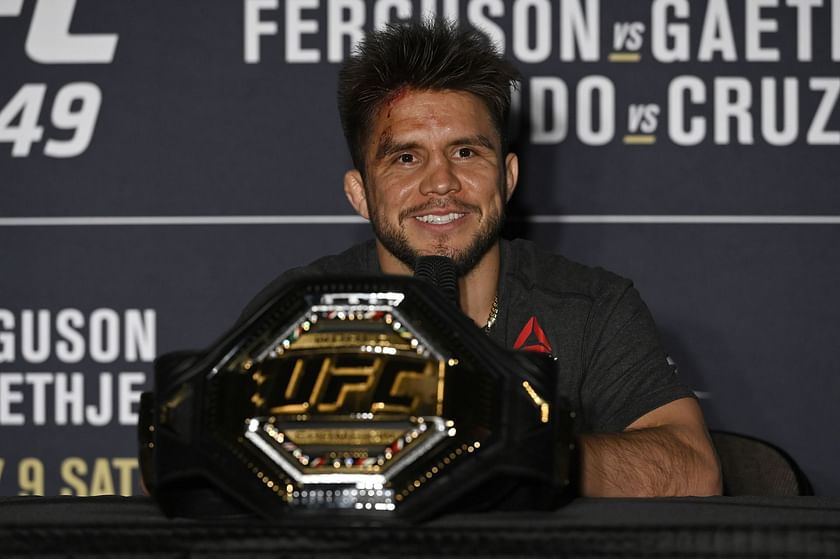 As has been well documented, Henry Cejudo has not fought in the octagon since his win over Dominick Cruz in May 2020. Since then, he's been on the shelf as part of a self-imposed hiatus.
Nobody really bought Cejudo's "retirement" when it happened, but prior to his upcoming comeback, the general consensus seems to be that his years out will be a bad thing. Indeed, it's common for fighters making a return after time away to look extremely rusty in their first bout back.
However, 'Triple C' has not been away nursing an injury, nor has he had to deal with the fallout of a positive drug test. In fact, despite claiming to be "retired," he appears to have been preparing for this comeback since the moment he stepped away.
Essentially, then, the fact that he hasn't fought in so long could actually turn out to be a positive for him. He won't be anywhere near as banged up as Aljamain Sterling, who has fought four times since Cejudo's last bout, and his durability certainly won't have waned despite him turning 36 last July.
In fact, based on recent videos of him training, Cejudo appears to be in the best physical shape of his life, something that perhaps can't be said for 'Funk Master', who has had to deal with serious injuries to his back and neck.
If Cejudo comes into this fight in prime physical condition, then, there could be a case for suggesting that the time away – a little rest and recuperation – could be a good thing.
---
#3. Henry Cejudo should be Aljamain Sterling's toughest opponent from a stylistic standpoint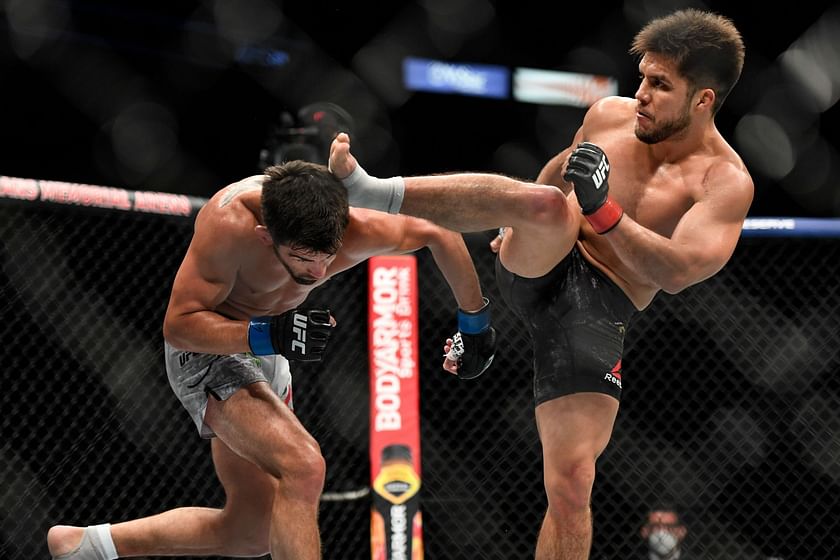 It's arguable that Aljamain Sterling is the UFC's most undervalued champion right now. Despite proving himself time after time, 'Funk Master' still has to face accusations of being a "fraud" and a "paper champion" from some fans.
The reason for this seems to be the fact that he won his title via disqualification, and despite beating Petr Yan in a rematch and T.J. Dillashaw since, the reputation just won't go away.
However, while Sterling is far better than his doubters give him credit for, it's arguable that he still hasn't fought an opponent as good as Henry Cejudo.
The majority of Sterling's best wins have come against dangerous but somewhat one-dimensional opponents. Cory Sandhagen, for instance, was always likely to struggle with 'Funk Master' on the ground, as was Yan. The likes of Pedro Munhoz, Jimmie Rivera and Renan Barao also had major holes in their game when they fought Sterling.
'Triple C', on the other hand, has no clear-cut weaknesses outside of the fact that he hasn't fought in some time. While he doesn't have as many big wins at 135 pounds as Sterling, he did smash through Dillashaw, Dominick Cruz and Marlon Moraes, and looked great in doing so.
More to the point, his wrestling, takedown defense and striking skills make him a nightmare match for Sterling from a stylistic standpoint, making it likely he'll win this weekend.
---
#2. Henry Cejudo hits very hard and is capable of knocking out Aljamain Sterling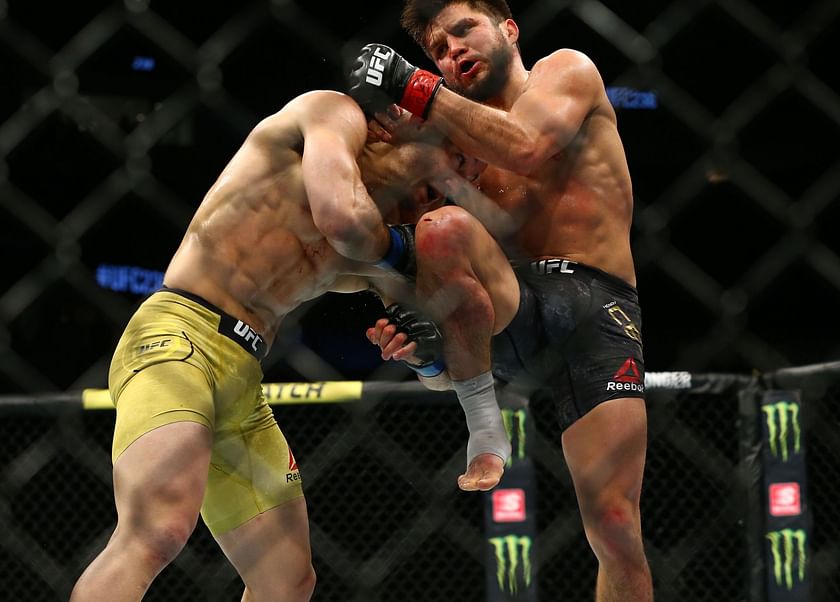 While most of the focus on Henry Cejudo tends to center around his phenomenal wrestling game, it's easy to forget that he's also a hell of a striker these days.
When 'Triple C' first debuted in the octagon, it was clear that his stand-up was his major weakness, something that led directly to his TKO loss to Demetrious Johnson in 2016. Over the years, though, Cejudo has developed his kickboxing to the point where it's a very dangerous tool indeed.
He can still be hit, as we saw when Marlon Moraes was able to hurt him during their 2019 clash. However, his in-and-out movement can be difficult for opponents to track, and as a smaller 135lber, he's also deceptively fast.
Most importantly, though, 'Triple C' hits incredibly hard. He turned out the lights on T.J. Dillashaw with a flurry that didn't even appear to land all that cleanly, took out the iron-chinned Dominick Cruz with a head kick, and destroyed Moraes on the ground with heavy blows.
Aljamain Sterling's chin has generally held up to damage over the years, but he was badly hurt by Petr Yan at points and was knocked completely unconscious by Moraes in their clash in 2017.
While 'Funk Master' has developed his own striking skills over the years, they're still not quite the best from a defensive standpoint. That means that if Cejudo can land one of his big power shots, this fight could be over.
---
#1. Henry Cejudo is used to pulling off the seemingly impossible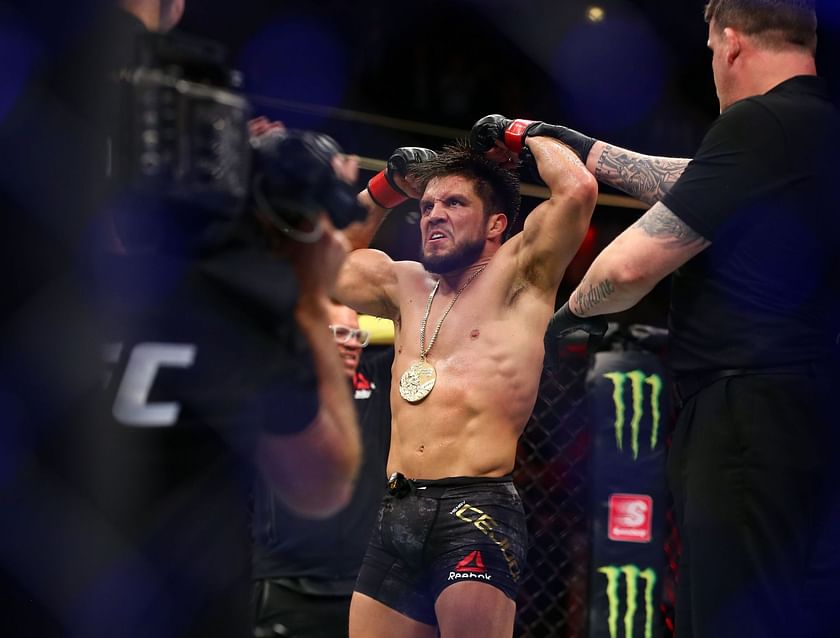 Given his three-year absence and the form of Aljamain Sterling, fans would perhaps be forgiven for writing Henry Cejudo off in this weekend's fight. After all, 'Triple C' has only ever won two fights as a 135lber and isn't quite as proven at the weight as 'Funk Master'.
If there's one thing Cejudo is used to, though, it's pulling off the seemingly impossible, particularly when he's been written off.
Nobody really expected him to dethrone Demetrious Johnson for the UFC flyweight title in 2018, particularly after he'd already lost to 'Mighty Mouse' two years prior. Despite this, Cejudo became the first man to beat him in the octagon at 125 pounds.
Many fans expected T.J. Dillashaw to smash through 'Triple C', too, and yet he dispatched him in less than a minute.
Against Marlon Moraes, meanwhile, Cejudo looked to be on his way to a devastating loss after a bad first round, only for him to summon up the inner strength and destroy the Brazilian in the second.
'Triple C' likes to bill himself as the greatest combat sports athlete of all time, and while there's an argument over whether that's true, he's definitely a once-in-a-lifetime type of figure.
If you go by the x-factors, then, Cejudo will somehow find a way to beat Sterling this weekend – just as he always seems to.